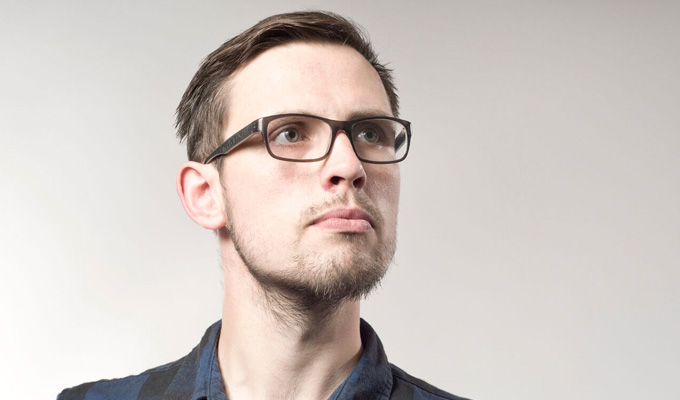 7 times history was like comedy
We are told that those who don't learn from history are doomed to repeat it, but as a comedian I am also told that the rule of three requires a premise to be reinforced twice before undermining expectations with the punchline.
By this logic, and in a world where people are apparently sick of experts, World War Three will eventually happen, but on the plus side it will be unexpectedly hilarious.
While this is an example of what may come there are actually many lessons the budding stand-up comedian, humorist or 'funniest person in the pub' can learn from history. These lessons might not make you funnier, but a surprising number of them can help you keep any deaths you might suffer within the realm of the metaphorical.
So here they are: Seven times history was like performing comedy.
1) Hecklers can be murder
A rowdy crowd can be the bane of a comedian's life. It doesn't take much to set off the drunken numpty who's at an ill-advised office Christmas party. Especially as he'd much rather be trying to bang Tina from accounts than listen to any of your jokes. Once you've woken that drunken, horny, heckling genie it can be almost impossible to stuff him back in his lamp. Not that this is even the worst possibility, one tiny miscalculation over the mood of a hen do can turn a fun night performing comedy into 'you've ruined Trisha's special night you Bastard!'
However, we can take some solace, and possibly a big slice of warning, from the poor crowd work of one Captain John Porteous. On April 14, 1736 in the Grassmarket in Edinburgh, Porteous found himself facing a very grumpy group of Scots. The reason for their foul mood was the execution by hanging of a popular smuggler.
Porteous decided to try to quell the riotous crowd by ordering his men to fire over their heads. This may have been a very successful technique if it hadn't been for the minor detail of the four-storey high houses behind the crowd, several residents of which suddenly and fatally found that their bodies had acquired new ventilation points.
Captain Porteous was arrested, convicted of murder and sentenced to death. The Prime Minister, Sir Robert Walpole, tried to defuse the situation (like any good MC would) by moving to get Porteous' death sentence commuted. Big mistake. The Scots broke into the prison where he was being held and hung him themselves. If nothing else this makes a tricky corporate gig look a little more manageable (but only a bit).
2) Don't be afraid to bring the house down
If a venue is wrong, for whatever reason, it can impact on the quality of a night. Whether it is too much light on the audience, not enough light on the stage, sound issues, height of the stage etc , it can all cause the gig to tank.
The Lord Chamberlin's Men (the company of actors that Shakespeare was a part of) had run into trouble of a slightly more extreme nature, they'd been barred from their venue, The Theatre, over a question of ownership.
Rather than sulk though the actors got proactive and decided to change the venue so that it better suited their needs. That is to say that in 1599 they waited until the land owner was out of town and they stole the building, shipped the materials south of the river and used them in the construction of The Globe.
Now if they are willing to do that, then you can ask to have the chairs moved forward a bit and the lights dimmed don't you think?
3) Everyone finds their own way to deal with critics
Take Pope John XII for example. During his run in the big holy sparkle chair he got such cutting reviews as 'a robber, a murderer, and incestuous person, unworthy to represent Christ upon the pontifical throne' 2 stars.
Or this from Liutprand of Cremona 'he did not celebrate matins at the canonical hours nor did he make the sign of the cross', now I'm not entirely sure what that means, but it sounds like a problem with timing, maybe he was rushing and messed up the punchline of the prayer?
Whatever it was, it led to John being temporarily deposed by Emperor Otto I, however it didn't last, as Otto had to return home so his army could plant their crops (actual reason).
Once they left, John returned and castrated or cut the tongues out of everyone who had spoken out against him in his absence. From that point on it was 4 and 5 star reviews across the board.
4) Some national stereotypes exist for a reason and might be older than you think
The Irish are drunk, the Germans are efficient, Scots like to be involved in the extra-judicial execution of military officers….
These stereotypes often form the basis of many jokes (many of them lazier than a sloth who's employed a butler) and some seem like they might have been plucked from the air, but not all.
When the Normans landed in England in 1066 they brought with them partially constructed castles which they put together on arrival and used as bases from which to launch the invasion. This may not seem too remarkable until you remember that the Normans (or North man) were descended from the Vikings. Then it hits you, the Scandinavians have always loved a bit of flat pack.
In fact. if you look at the Bayeux Tapestry there is a panel depicting a group of knights desperately combing the beach around their landing site to try and find the Allen key that one of them had dropped
5) Archaeology is sometimes just really deadpan observational comedy
Talking of Vikings, a stick with runes on was recently found and when translated it read: 'I love that woman but she is married to another. I am that woman's friend'. This means we now have physical evidence that the 'Friend Zone' is at least 1,000 years old.
6) Pay your acts (Praetorian Guard)
More a lesson for promoters here. It's important to pay people for the job they've done, especially if you've already agreed a fee.
The comedy world is full of rumours and stories of acts getting short-changed at the last minute by a chancer who thinks they can get away with it. Well these unscrupulous buggers are luckier than they might think, pulling a fast one on the mentally unbalanced waifs and strays of comedy is one thing, trying the same thing on a hulking mass of muscles and pointy objects is a different matter entirely.
This is the situation that would be Roman Emperor Didius Julianus found himself in. The previous incumbent of the Imperial throne, Pertinax, had made the tactical error of asking the Praetorian Guard (the Emperor's supposed bodyguards) to do their job. Incensed by the idea that anyone would ask a solider to act like a solider they decided to step right outside of their job description and killed him.
This left them in the very powerful position of being able to pick their own boss and getting paid to do so. As such, a bidding war broke out, which was won by Didius when he promised to pay 25,000 sesterces to each soldier (about 10,000 men in total).
This was such an insane amount of money that he might as well have offered to invent a time machine and take all of the Praetorian Guard to Alton Towers for the day and promise to buy them all ice cream too.
Unsurprisingly he was unable pay up and 66 days later he was murdered. Dodgy dealers, you have been warned.
7) Dicks have always been a winner
They're on hills, cave walls, statues, mosaics, paintings. Romans even used to put tiny metal ones on their children to protect them from the evil eye! Dicks are, always have been and will always be fascinating to humans. If in doubt, dick jokes.
And now for one gig that's pretty historic.
1) 18th March, 2017, Queens Head Pub, London, 2.30pm, £5
As far as I can tell 'Ask an Archaeologist', might be the first ever stand-up comedy, archaeology show performed in a pop-up Viking drinking hall on the Roof of an east London pub. For tickets for this and dates of the 'Paul Duncan McGarrity vs the Minor-Tour' tour, visit .paulduncanmcgarrity.co.uk or follow @PaulDuncanMcG on twitter.
Published: 2 Mar 2017
Recent Opinions
What do you think?