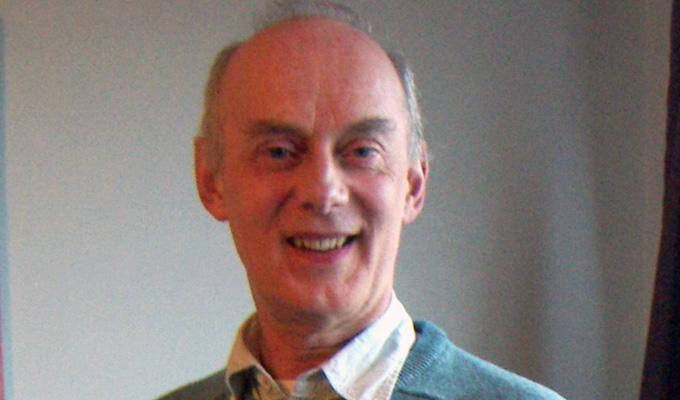 The golden age of British nudie comedies
When I completed the manuscript of my first novel, I expected to feel exhilarated. Triumphant even. Instead I feel faintly embarrassed.
The problem is, it's a novel about sex. Worse than that, about a sex movie. Even worse, a comedy sex movie. Alright, to be brutally honest, it's about a British comedy sex movie. And you can't say worser than that.
The plot of my book concerns a director's ill-advised attempt at a 21st century version of a genre that died of shame in the early 1980s. Of course it's ill-advised! With the threat of two new Carry Ons in the offing (Matron, take them away!) and the recent ragbag of sitcom resurrections, the highest expectation one can have of a comedy remake is that it won't be awful.
I won't deny it – the British sex comedy was always awful. But it was a different age. Video was in its comparative infancy. By and large, if you wanted to sample some saucy fun, it involved leaving the house. To quote my own words from my own novel: 'People finished work, went to the cinema and had a damn good laugh. There may have been the odd solitary bloke, twitching under his raincoat. But there were chuckling couples too. Parties of raucous old biddies at pensioners' matinees, cackling away at gags even older than they were. Young lads with broad grins and a bit of self-control, who'd close their eyes that night and press the "replay" button in their brain.'
The comedy was half-arsed. The sex was all arse and very little else. There was a hell of a lot of plot that nobody cared about. But it was British, so there was an attainable girl-next-door quality about it. (Particularly if you lived next door to a girl who'd never been to drama school.) If you fantasised about sex with a celebrity, then disappointment was inevitable. Irene Handl and Cardew Robinson would doubtless make an appearance, but mercifully well away from the action – though I do recall some woefully unfunny intimate groping from P.C. Jack Douglas, while handcuffed to a doctor performing a breast examination. No, the best you could hope for was Liz Fraser making her entrance in a tight-fitting basque.
Too often the funniest bit was the title. I'm Not Feeling Myself Tonight, Under the Doctor, Can You Keep It Up For A Week? After the opening credits, it went rapidly downhill. The nearest thing to a leading man was Confessions star Robin Askwith, a marked improvement on the selection of insipid innocents from rival franchises, such as Adventures or Ups And Downs. At least he looked like he'd give it his best shot, even though his partner may prefer to close her eyes to enhance the pleasure.
But it was all about the anticipation. What is strip without the tease? Nowadays, broadband permitting, one can forego the starter and tuck straight into the main course – or even skip direct to dessert with squirty cream. Back then your only option was to sit patiently and wait to see if they'd get it together before Bob Todd walked in. (Spoiler alert: Bob Todd walked in.)
If porn mogul David Sullivan's publications were to be believed, Come Play With Me was the most explicit British sex movie of all time. They weren't and it wasn't. It ran continuously for four years in the same London cinema, but such is the guilt-ridden solitude of your average Soho punter that no one ever (so to speak) spilled the beans. Script and direction were in the affordable hands of 1960s home-movie nudie-flick supremo George Harrison Marks, who could never resist a hammy Hitchcock cameo, abruptly curtailing the solo gyrations of both performer and spectator. Naturally he cast himself in the starring role of Cornelius Clapworthy. With a makeup job reminiscent of The Ladykillers, it was basically Harrison Marks doing Alec Guinness doing Alastair Sim. (There's a threesome I never want to see.) I vaguely recall some naked ladies, a bit of self-conscious writhing, and Irene Handl. But Harrison Marks is my only abiding memory. To tell the truth, he was the funniest thing in it.
So, yes, sex movies are embarrassing. And the addition of comedy just seems to crank up the cringe quotient. So I guess I should wear my scarlet face as a badge of honour. As my book's heroine finally acknowledges, every single one of her movies was utter crap: 'But, as with all the best craps, the cinemagoer feels a whole lot better coming out than when he went in.'
However, if my novel's published, there'll also be the embarrassment of confusion. Because the world of naughty movies already has an Alan Stafford – star of I Wanna Bang Your Sister and My Friend's Hot Mom 14 (not to mention My Friend's Hot Mom 16, 17, 19, 28, 33, 35, 40, 41, 43 and 44). I refuse to change my name because I've been at it far longer. He refuses to change his for precisely the same reason. (I'd call him a Johnny-come-lately except he'd probably take it as a compliment.)
I said 'if my novel's published' because, out of the various literary agents who received my first three chapters, no one has yet requested chapters 4 to 20. And the reason's pretty obvious. They're all far too embarrassed to ask.
Don't worry, I say to them. We can work through this together.
• Alan Stafford is author of Too Naked For The Nazis, the biography of Wilson, Keppel and Betty, everyone's favourite Egyptian sand dancers.
Published: 27 Oct 2016
Recent Opinions
What do you think?