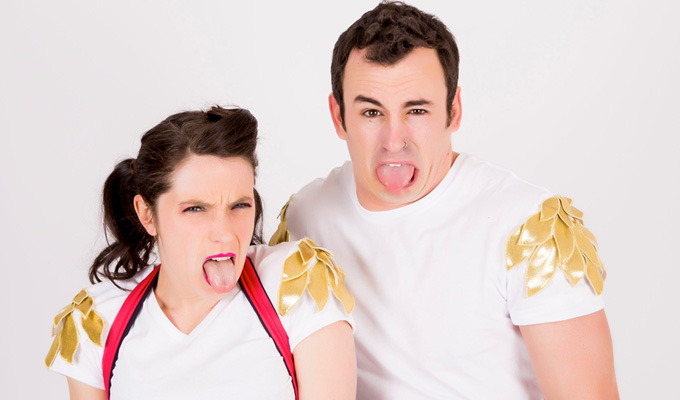 Making kids' comedy funny for parents
Seeing children's shows can be a slow painful death for parents. Often you can see jokes coming a mile away and someone will be kicked in the balls.
Parents are usually quite happy to sit through an hour of torture because the joy and laughter on the faces of their precious little darlings is worth it.
Is it, though?
You are going to have 'that song' in your head forever, actually truly forever. Don't do it, it's really not worth it, just… let it go.
Too often the problem is grown-ups making decisions on what is appropriate or funny for children. There is always one kid on the playground yelling the f-word for fun or pulling down their pants to get a giggle. I'm not saying we should do full-frontal nudity for kids' shows but kids are way more resilient than we give them credit for.
Making a kids' show funny for parents requires a few different levels of comedy, but my personal favourite is a well disguised smutty joke. A beaver is just an animal but golly it's funny to say in a kids show.
A well-hidden inappropriate joke creates an amazing circle of hilarity because the kids see their parents laughing and want to join in, then dad laughs more at the kid laughing at something they clearly don't understand, so the dad laughs more and the kid will laugh even more and so on and so on. It's magic when this happens.
It is really lovely to have a few in-joke moments for parents, for instance something only a person growing up in the 90s will get. There is a great satisfaction when a handful of people chuckle. It makes your audience sit up and watch out for the next one. The Simpsons were masters of this in-joke or 'tribute-style' comedy. You can watch the same episode two years later and find a whole new bunch of gags hilarious.
Another thing you can always rely on is schadenfreude. The trick is to naturally build it into your show, so it doesn't seem contrived, just stay away from the balls. If you're not filling the Apollo, just leave them alone. It's been done, all right!
I am fully aware that fart jokes are super low brow but as adults are we really, actually over fart jokes? I say no, defiantly not, not by a long shot. I bet most of you have laughed at you own stink more than once, and many of you (about half the population) will laugh at your own stink more than once a day.
Don't get me wrong, there is definately a place for the likes of The Wiggles, and Mr Maker but I feel there is a place for children's entertainment to push the boundaries. Let's make kids' shows scarier, funnier and more challenging for grown-ups.
• Circus Trick Tease: Children are Stinky is at Assembly George Square Gardens at 12:35.
Published: 27 Aug 2016
What do you think?