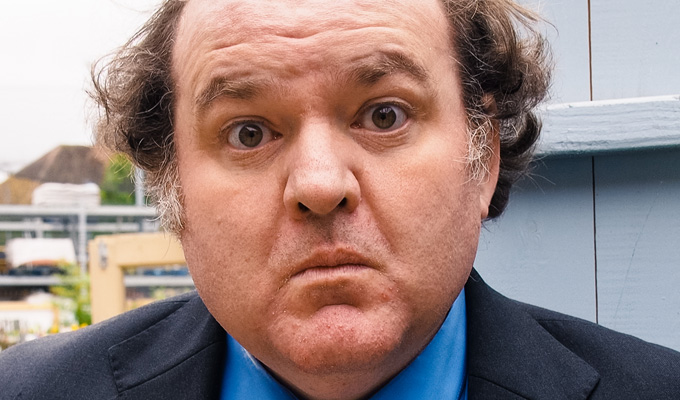 Brexit: At least we'll have better music, or comedy... I suppose
I love a good bit of what psychologists call global thinking: the more binary the better. It's a way of predicting the future which even if the prediction turns out to be completely wrong can still justify itself, if not empirically, then in the pub.
It has to have a grain of truth attached to it and some de facto evidence - for it to work properly.
So for example without the recession and conflict in society of the late 1970s and early 1980s: We would never have had alternative comedy or punk or even Duran Duran (?) i.e. A caused B.
Equally as a consequence of our current political gyrations one thing's for sure: the music is going to get better.
Or in comedy terms there'll be more material (conflict etc) out there. So comedians will be funnier or capture a wave of sentiment and the artform will be revolutionised (hopefully into something better).
It's tricky because:
• It doesn't follow that punk or alternative comedy wouldn't have happened without the political currents of the period.
or
• Conversely it also doesn't follow if the hard times did cause the creativity of that time – then it always follows this will happen in similar circumstances.
It could be an urban myth but I'm going to run with it anyway
So the question I hear everyone asking me (OK no one has actually asked me this question): 'Will comedy get better because there is a lot of political conflict out there at the moment Ed?'
Er… I don't know. But in order to finish this article and get to the magical 500 words or so…
The lesson of the last few weeks for me isn't just that we live in very weird times and the world is turning into a strange an unpredictable place, but that everyone everywhere is becoming politicised and feels it is important to become so.
I suppose the difficulty about the creative arts is that it is a much more established world now, and therefore it's more difficult to shock, in the same way it once did.
But politics or what people are now calling 'anti'-politics is becoming shocking (for a long time politics didn't shock at all). 'Anti'-politics is now pushing people to extreme positions which will inevitably find its way into popular culture..
There have been left-wing comedians for a long time and I can only see their voice getting louder and prouder. There are much fewer openly right-wing comedians but they are there and there is definitely a large audience for them, even if covertly.
But like all comedy nerds what I really want to see is for the artform to move forward somehow. Something that is radically different and revolutionary: Rik Mayall, Vic and Bob et al.
The difficulty with what I'm looking for is that it is the equivalent of alchemy. Or if posed as a question: if we put the right ingredients in will gold come out of the other end?
Gold came out of the other end in the 1970s and 1980s. But unlike then there wasn't a big horrible comedy machine to take advantage of it, could that machine now destroy it?
In some ways the established forces in comedy could work in the same way as they are working in society (good or bad). The established order is going to fight to remain on top. But that's what change should be all about – breaking the mould.
So hopefully some good will come of this – although I suppose like all pub alchemists you don't really know what it will be and either way it won't quite be what you were expecting. Here's hoping for something very very off the wall.
• Ed Aczel's Foreign Policy is on at Heroes @ The Hive at 16:20
Published: 24 Aug 2016
What do you think?