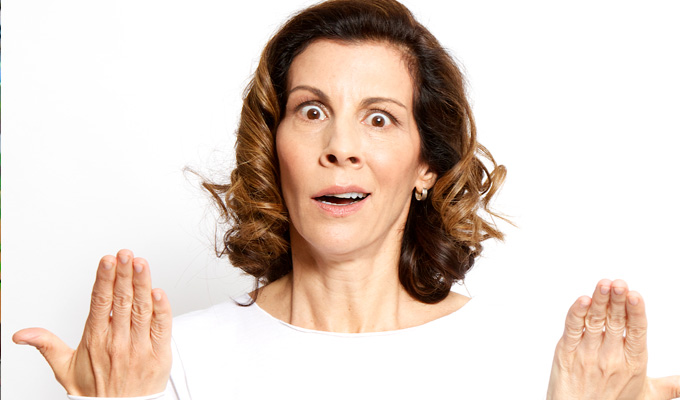 A message from a comedian NOT in Edinburgh
Over two weeks ago, most of my comedy colleagues left for Edinburgh. Two million hopefuls with seven million shows – the perfect opportunity to get discovered and land a TV contract.
I drove one of them to the station and helped him carry posters (already crushed), flyers (ugly) and enough blue tack to re-build Hadrian's Wall.
And the banner?  'Oh no! I forgot it at home…!'
As the Megabus drove out of sight I couldn't help getting emotional – tears of joy filled my eyes and my inner monologue said: 'Good. Now piss off!'
Gone was the six—month-lead-up-to-Edinburgh-torture of having to listen to acts prattling on about their brilliant previews, superb venues and nodding at their comments 'A show at 11am doing blue material will be something different…'
All this while getting looks of pity and an occasional 'Oh you're not going are you?' because their show will get them an agent and a worldwide tour with Louis CK.
Today I'm still ecstatic – everywhere and at all times - and I've come to the conclusion I have 'Empty Next of Comics Syndrome'.
Opposite to parents who feel sad when all their children leave home, 'Empty Nest (Of Comics) Syndrome' is a phenomenon in which acts experience feelings of joy and exhilaration when the last comic leaves for Edinburgh. Don't fight those feelings and remember they will disappear come the end of the Edingburgh Fringe.
1)     Enjoy it!
I knew it was going to be fantastic - but nothing prepared me for the moment when I walked into the first open mic and heard 'Can you do 15 minutes? We don't have enough acts.'
The promoter who never returned my emails asked me if I could open his night!  With great dignity I replied, 'Yes of course!'
You know when things are in your favour when you see 'Ukulele musical acts welcomed.'
2)   Keep in touch
Make an effort to maintain regular contact with your colleagues at the Fringe as it will make you feel good about having stayed behind.
You know that 1 bedroom flat you share with three people? That's nothing compared to the broom closet your comedy colleagues are now having to share with eight other acts, plus the cabaret perfromer that has BO.
3)   Seek support.
If you're at loss at what to do with your joy and exhilaration due to Empty Nest Syndrome, lean on other comics who stayed and 'share'.
'It's rained for 15 days in Ed! And now it's gonna snow! Cheers!'
'Cheers!'
'Did you hear about XX review? Not good at all … never liked that act anyway! Ha ha! Cheers! I'll drink to that!'
You will be able to talk about acts sliding into endless debt and having mental health issues,  
'I saw him tending a vegetable patch.'
'…best thing for him really... '
In the past, acts dealing with Empty Next (Of Comics) Syndrome experienced a profound sense of loss that made them vulnerable to not wanting to continue with their comedy career. Now the condition has mutated. 
Comedians experience unreasonable happiness and well-being making us try out loads of new jokes that at other times would be impossible. There's more paid gigs, more spots, and best of all for our self-esteem – no flyering!
Sonia Aste is a comedian who did not go to Edinburgh – and is sure the increase in open mic stage time will get her a tour with Louis CK. Her Tweets and website.
Published: 19 Aug 2016
What do you think?