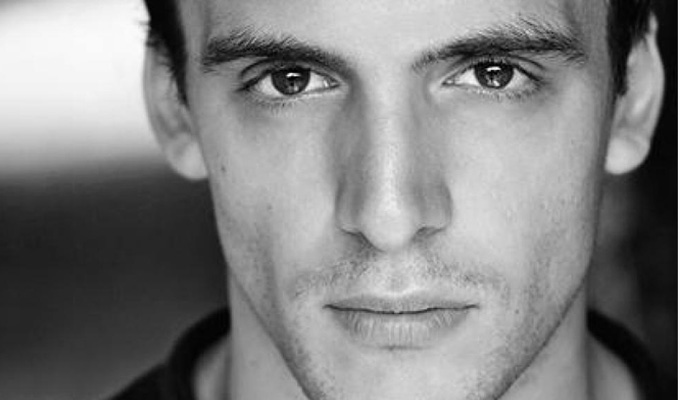 Are improvisers just too lazy to write?
When I arrived in Edinburgh, I watched a lot of friends lug countless suitcases up and down a narrow theatre staircase, each of them bursting with wigs and fluff – standard paraphernalia of the modern character comedian. Hectic get-ins followed, set lists gaffa-taped to the floor, projector screens erected, sound cues scrambled. This is the real, sweaty face behind the merry mask of the Edinburgh Fringe. I feel like a fraud.
I am an improviser, which means I am lazy. I haven't spent the past year researching, musing, agonising, writing, scrapping, agonising, procrastinating, writing, is-this-writing?, crying, previewing, crying, scrapping, amireallywriting, repeat, repeat. I have, though, been improvising an awful lot. Which means I turn up to the theatre half an hour before show time, in the same clothes I've been wearing all day (OK, slightly different clothes if I'm doing Austentatious), chat to people about what they're watching on Netflix, make some silly noises to warm-up, then bound on stage with between two to six friends to make up some funny shit. The audience laugh, the lights come down, we have little to pack up and we head to the bar.
What I've just described might sound to some like a glorious solution to the issue of hard graft, but to most people it's probably a perfect summary of why they don't like improv. A bunch of (here it comes) middle-class white people, prancing about on stage for their own enjoyment, laughing more than the audience, seeking refuge in a 'skill' that protects them from the reality that they couldn't write an hour long comedy show if they had ten years, let alone one.
I have a lot of sympathy with this point of view. We've all seen bad improv shows. But improv is not just a parlour trick, a collection of dumb games or some pseudo skill, it is an art form, and it's an art form that is at long last building a home in the UK. It's growing and getting better all the time, and it's here to stay.
I have, in true British fashion, been underselling myself. I'm not that lazy, and improv is not that easy. I've been improvising for ten years now. My first improv training was at the Upright Citizens Brigade Theatre in New York. Now, UCB is the great hulking beast of improv, and the best example of the stark difference in how improv is regarded in the US compared to here.
For decades improv has been one of the cornerstones of the American comedy institution. It's launched and influenced the careers of countless stars, including Bill Murray, Mike Myers, Tina Fey, Amy Poehler and Dan Harmon.
UCB LA has 10,000 students a year, making it the second biggest arts college in LA. It's a tool that is seen as essential to any budding comedian or actor. Improvisers actually get paid more than regular actors when their lines get used in commercials. Seriously. Are you listening Equity? The craft of good improv is respected in the States because it is exactly that, craft. Like any other skill it takes years of dedication to be great at.
One of the most common questions I get asked is 'how do you practise improv? Aren't you just making it up?' Well, how do you practice jazz?
Yes, I just compared improv to jazz.
Like most skills, improv is a muscle you have to train, it's an instrument you have to keep tuned. My body is a saxophone. My mouth is the part of the saxophone where saxophone music comes out. I don't know what it's called.
Modern improv has evolved beyond many people's experience of it – which often doesn't extend beyond Whose Line is it Anyway?. Long-form improv is about the scene; it's about finding comic ideas, learning how to play them and playing them real. It's not about shameless mugging and puns. At its core, improv teaches you the rules of comedy, and it teaches them in the most immediate way imaginable – in the moment, on stage, in front of people, not hunched over a desk.
Improv obviously need not be the antithesis of scripted comedy. On the contrary, some of the most exciting TV comedies – from Curb to Community and even The Thick of It – use improv in some way or another in the creative process. Here in the UK, recent hit Murder in Successville relies heavily on improv, and Channel 5's new sitcom Borderline uses improv in every part of the process, from script to shoot. It's in this relationship, in fact, where the true value of improv lies. It doesn't just have to be some weeknight fetish that no one understands; being good at improv can make you money! (just not as much as in America, obvs.)
British attitudes towards this once maligned art are rapidly changing, and nowhere is this more obvious than at the Fringe, where every year there are dozens more improv shows.
This Fringe, I'll be in at least four improv shows: two with my improv theatre and school The Free Association (Jacuzzi and The Free Association Presents), Austentatious, for our fifth glorious year, and a handful of guest slots with Life is Fantastic, my two-prov venture with Joseph Morpurgo.
It might seem like a lot, but I never get bored of improv, and I never get tired. Every day is completely different, a brand new show waiting to be written, and I have no suitcases to lug. My three chairs will be waiting on stage.
• The Free Association: Jacuzzi is at Pleasance Courtyard at 23:00 and The Free Association Presents... is at Gilded Balloon at the Counting House at 12:45.
Published: 18 Aug 2016
Two chairs. Hmm… Doesn't seem right. Better make it three, one for our special guest every night. My set design and props list for The Free Association show Jaccuzi is complete. Three chairs.
What do you think?