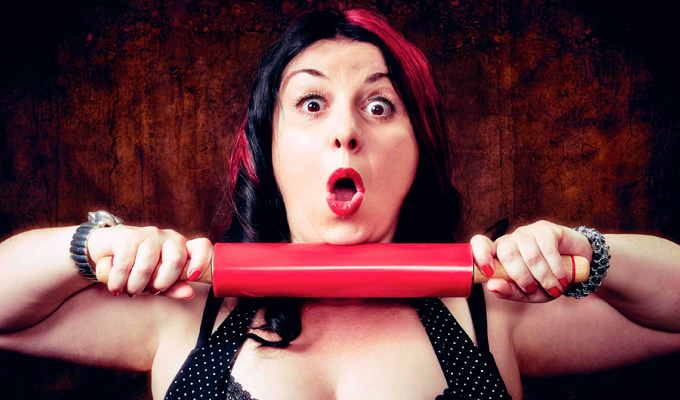 Compromise doesn't have to be a dirty word
Every time I want to date someone I invite them to my house and cook them a meal. This may be a total stranger or someone I've met through friends. I give them something special, just for them, that I know I am good at.
When I want to catch up with friends, instead of meeting at a pub, they all come around to my flat and enjoy a three course meal. I love to cook, they love to eat, the Prosecco flows and the evening is a success. Sometimes new friends arrive with dietary requirements, that are quite tricky to accommodate. But even my friend, that is a vegan, gluten intolerant, wheat and nut allergy cooking challenge, can enjoy at least three of the ten dishes served.
Why do I do this? Take the extra time and effort for just one person? Because I want everyone to enjoy the fun times of the evening. No one wants to take time out of their busy schedule to sit in the corner, miserable, nibbling on a wilted piece of lettuce as everyone around them is having foodgasms. And as a host I certainly want to make everyone's evening as pleasurable as possible even if everything on the menu isn't for them.
I approach my comedy audience in the same way. As with any relationship you need to keep your individuality, your essence and your ideals true. But with every relationship there should be some moments of selflessness, of pure giving that will ultimately be rewarded.
So why aren't all jokes funny? Why will some audiences love one type of comedy and not the other? Why do comedians constantly put their heart on the line night after night for their approval? And vice versa why do audiences take a punt on unknowns during the Fringe? For love. For the hope of a long lasting relationship of fun and laughter for an hour and perhaps more if they are also on in showcases or get the pleasure of touring in their hometown.
Comedy isn't about ramming your ideals down someone's throat; torturing them with boring stories and making them regret their decision to sit with you for an hour. Comedy is entertainment. Pure and simple in it's rawest form. Comedy can be intelligent, anecdotal, musical, bawdy, observational, political the list goes on and on. Whatever form your comedy takes there is an audience for that. But not all audiences will enjoy what you do. But all audiences should enjoy one thing that you do.
That is not to say that comedy should completely pander to an audience. Jokes are not there to simply wash over a general crowd. They should also be insightful thought-provoking and meaningful. But sometimes, a real crowd pleaser in the first five minutes of a set, can get them all onside and once you have them, everything is possible.
• Jo-Jo Bellini's Kitchen Cabaret is at Stand 2 at 13:20.
Published: 15 Aug 2016
Recent Opinions
What do you think?