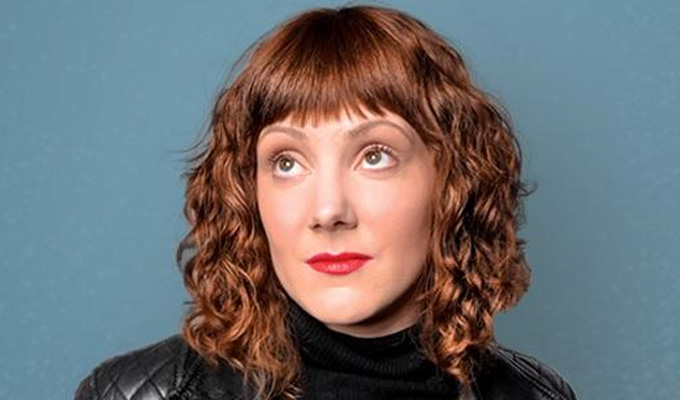 The truth is vital in comedy... honestly
Let me tell you a bit about me. For the first seven years of my life I didn't even go to school. I spent most of my time riding the back of an Alsatian in an orange shell suit with no shoes on; think Mowgli with a mullet! This is because my mother is a heroin addict; so parenting was never top of the agenda for mother bear.
At 23 I got all my records back from Social Services and five years later I'm making a show about them. In my debut stand-up show On Record, I explore who I am today through the eyes of numerous experts that assessed me growing up. Is this too personal? Is this too dark? No. Well, not in my opinion anyway. I think talking honestly about our own experiences is what makes comedy socially relevant and truly powerful.
Feelings of disconnection and depression in Britain are reported to be at an all-time high. One in ten people in the UK have admitted to being 'lonely'. One in four are suffering from stress, anxiety or depression. Comedy is not just good for our mental health because it makes us laugh - it makes us feel connected to each other. Surely comedy is all about connection?
We comedians say what 'shouldn't be said'. We tell you our secrets and reclaim the worst parts of ourselves. We allow ourselves to be vulnerable and banish shame, which in turn makes us feel less alone. Living in what feels like a depressed, dystopian time, it feels like comedy is inevitably going to become more socially engaged.
Even the big names are tackling the big topics. Kevin Bridges explores unemployment, poverty and politics. Simon Amstell talks honestly about his anxiety and fear of connection. Mark Thomas discusses corporate accountability. Susan Calman talks personally about Gay Marriage Rights and depression ... the list goes on!
If I'm honest, this is the only type of comedy that really excites me. As a comedian, I want to represent people who don't have a voice – people like my mother – to honestly communicate my real experiences and ideas to the world and, in doing so, ensure that the genuine dynamics of northern working class families are told - rather than those that are currently being negatively represented on stage and on TV. I think this helps to defuse fear and ultimately prejudice.
This is one of the challenges I set myself when I first started making On Record. I looked around and saw how right-wing politics clearly are on the rise in Britain. From TV-screen poverty-porn to electing a Conservative government to Brexit (the hits just keep on coming!) and as a result the demonization of welfare recipients is becoming more commonplace. To challenge this, I talk about my Uncle John (who has schizophrenia) and how he might be affected by the shrinking of the welfare state...
'People on benefits should be made to work'
What about my schizophrenic Uncle John? Could you imagine him having to work on the phones? 'Hello? Hello! Hello?! Hello!!?'
'Our taxes are paying for people like your Uncle John to laze about.'
Laze about? He's not lazing about! He's got eight personalities! John's knackered!
I have recently started doing some scripted development with BBC Comedy based on some of the characters and plots touched on in my Edinburgh Fringe show. Like the ever-brilliant The Royle Family, I hope to make something that is original, vulnerable, honest and of course hilarious.
Caroline Aherne always did this so perfectly, she explored working class culture and the human condition with such sensitivity, realism and optimism. It was as sad as it was funny - as personal as it was political - and that made it all the more powerful. It was a breath of fresh air to me as a young northern girl who dreamt of performing stand up comedy and writing sitcoms.
But who is there for that young girl to look up to now? Arts funding is being cut more than ever before, so how do we connect with that next generation of working class voices?
I, for one, want to dig deep on a whole host of heavy subjects in my comedy - mental health, drug addiction, working class northern culture, etc. I want take on what I call 'the hangover of poverty' that has lingered through my ancestry for generations. It's time to get honest.
• Sophie Willan: On Record is on at the Pleasance Courtyard at 16:45.
Published: 12 Aug 2016
What do you think?