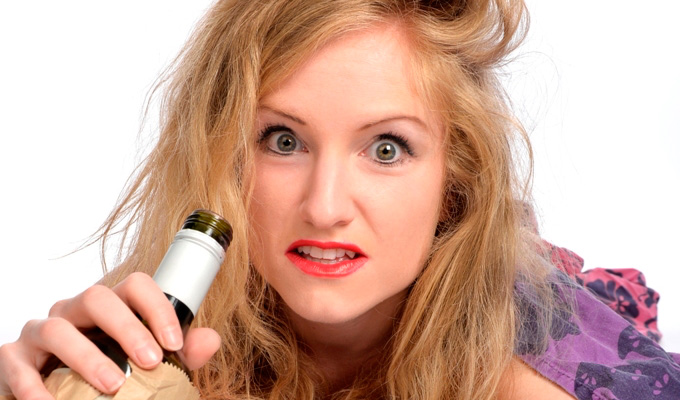 Does it help to be attractive in comedy?
Being attractive is not conducive to comedy. Here are five reasons why:
1. Attractive people don't need to do any work at school because teachers give them good marks because they fancy them, so when they grow up they can't write properly and are unable to apply for gigs.
2. Attractive people are more likely to be having sex at any given time, so often can't make it to gigs because they're too busy having sex.
3. Attractive people have pride, so they're less likely to drive ten hours to Buxton and back for an unpaid to-be-seen spot, or to be OK with being a comedian and not being the Queen.
4. Attractive people are prone to being dickheads, so when they try to say something on stage, audiences automatically hate them and chase them out of the town with pitch forks (and rightly so).
5. Attractive people don't develop personalities because they don't need to, and so they're not as fun to watch on stage because of how they just stand there and peel satsumas.
I am almost certain that what you look like has nothing to do with your ability to write comedy. Much like your ability to make toast. Or spell.
But it does, of course, have an effect on how you are received by an audience. What you look like is an intrinsic part of your onstage persona, and what people will laugh at coming out of your mouth, they may not laugh at coming out of someone else's. So you must at least consider it: even if just with a frown and a 'hmm'.
As to whether being attractive is an advantage, you certainly wouldn't get booked for gigs just because you are hot. At least, not without everyone noticing the silence following everything you say because you have Keira Knightley's face but the comic sensibility of a melon. And I do not think being attractive makes an audience like and laugh at you more, because audiences aren't teenage girls who've read their first Cosmo Girl magazine saying if you laugh at everything someone hot says they will defs try and snog you at the Year 9 Disco.
As to whether it is a disadvantage. I do think there is perhaps a preconception that attractive people have already 'won' at life, so how can they be a 'comedian', the relatable friend-figure who suffers just like the rest of us? (Attractive people do suffer, of course, but it is harder to make an audience believe or care about this, because what could they possibly have to be sad about when they get over 590 Tinder matches a day and have gold-plated genitals?)
It can help to be self-deprecating in stand-up, in front of people who are under no obligation to like you, and it's perhaps a little easier to do this if you have a very visible flaw; something society deems a 'disadvantage', like fat knees, or Slinkies instead of arms. But you can be self-deprecating about more things than looks, and anyway comedy isn't just about walking out and saying: 'Look how shit I am – LOL!"
I like to think that ultimately, no one cares. You either make an audience laugh or you don't, regardless of what you look like. There aren't really any 'cheats'. 
One of the things I love most about comedy is that it feels OK to be 'human'. In every other area of performance, I have worried about not being attractive enough: to be cast as a Juliet, or an Eponine, or even the lead zombie at the local theme park Halloween experience (stupid 'Hot Jenny' always getting the parts).
In comedy, I feel like you get to be judged on more important things than your looks, and that is immensely refreshing. When I see Margot Robbie's legs on the Suicide Squad posters, it reminds me of how I did not grow up thinking being 'human' was a quality that would help a girl in showbusiness.
How wonderful then to have seen fierce, awesome, beautiful-but-not-unearthly, human women coming to the forefront in recent years: Lena Dunham, Kristin Wiig, Amy Schumer, fantastic comedians not only starring but writing, performing, creating and kicking-ass. How much more inspiring these role models are for young girls, especially those who want to perform. How much more exciting to see the Ghostbusters line-up than another movie with five male heroes and one leggy blonde winking us back to Girls Gone Wild.
Generally in life, I think we would all like to be judged on what we say and not what we look like, so I refuse to give the relevance of attractiveness much more thought than this article. I'm really too busy anyway… trying to stop having sex so that I can get to my gig this evening. 
Tamar Broadbent: Get Ugly is at Laughing Horse @ Espionage at 17:30.
Published: 9 Aug 2016
What do you think?