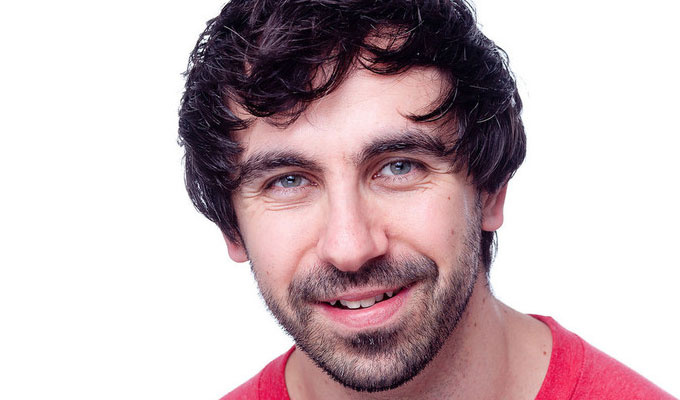 Don't fall for comedy's cult of the new
The first Edinburgh Fringe previews start tomorrow. Many comedians head up with dreams of being discovered, and many have long since become jaded on this front. One reason why people 'jade' is the received wisdom is that 'the industry' is 'looking for youth.' The clichéd 'skinny-jeaned' comedian.
This is why comedians' first solo hours get disproportionately raised in importance as they represent a Fringe 'debutante ball'. You only get one chance to twirl on to the dancefloor and be seen for the first time. And, to an extent, the received wisdom is true. At some point, after you've been about for a while, people do seem to just forget about you.
To me this is crazy. That's like forgetting the cellar full of bottles of wine that have been ripening and improving year after year and instead sampling bottle after bottle of each year's beaujolais nouveau.
Comedians, like wine, only get better with age. In many ways, the job of a comedian is having perspective, understanding life and people, and having something to say. As a 38-year-old looking back at my 25-year-old self who did his first festival show at the 2003 Melbourne Comedy Festival, I would say I had very little to say, and the show I wrote reflected that.
I hate to say it, but I feel similarly when I watch a lot of younger comedians nowadays. There are exceptions, but there's something about the lamentations of the average 24-year-old that doesn't quite hold the interest of someone who's already been through them.
There's nothing wrong with this, life is a journey and can't be rushed. This is not to say that young comedians should be discounted. Not every 24-year-old is 'the average 24-year-old', some are exceptional. And a poor, experienced comedian is still poor. There are plenty of new comedians who are unquestionably better than some who've been around forever.
This system isn't even necessarily better for young comedians either. Often they get snapped up and pushed into things before they're ready. Some fly, many flounder, which feeds into the ethos prevailing in some agencies of just scooping a bunch of youngsters up and seeing who's still in the sieve after a few years.
To ignore experienced comedians because of some cult-of-the-new is madness, especially in a job where the knocks, scars and bruises that mainly (though not exclusively) come with having lived a life are what give a performer and their performance depth.
In my experience it takes at least five years, but more like ten, to really find your comic voice. But this is generally the exact point where acts become invisible to all but the audiences who love them at live gigs then ask them things like: 'Why aren't you on the telly?'
Probably because a whole industry stopped paying attention to them just when they started coming into their own, which you'd think anyone who understood what comedy is and how it works would do the exact opposite of.
The first agent/TV producer to realise this will, like a kid in a comedy candy store, have their choice of a whole circuit's worth of experienced, hilarious, self-aware acts. This is insane but true.
So, in the same way that some comedians sign off their sets by saying: 'As well as seeing people from TV, go and see someone you've never heard of', I would add: 'Go and see someone you haven't seen for a while.' Especially if you're an agent, a producer or someone else who's looking for the 'next big thing' Maybe they've come out since you last saw them, or had a kid, or gotten divorced, or just matured and that pain or honesty has infused their comedy for the better.
Go and watch someone who's been in the cellar ripening for a while. See Danny Ward, Stephen Carlin and Taylor Glenn, see how awesome they are now and if you've got a break to give, give them a break.
Who knows, the 'next big thing' might just be an ex 'not next big thing' who is now cherry ripe.
• Yianni Agisilaou: The Simpsons Taught Me Everything I Know is at the Voodoo Rooms at 13:30 from Saturday and he hosts Comedians Against Humanity at 19:30 at Liquid Rooms.
Published: 2 Aug 2016
Recent Opinions
What do you think?