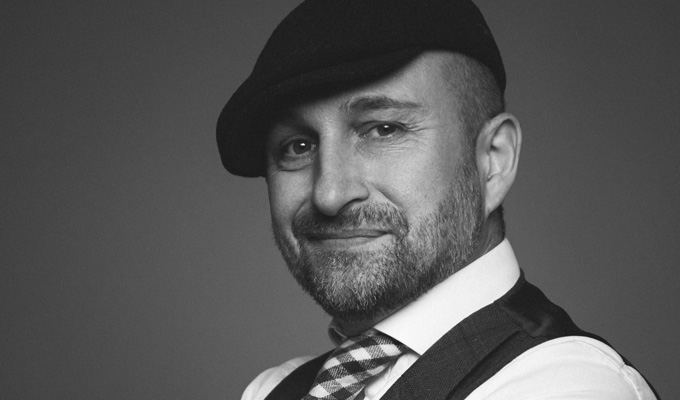 Circus got sexy... but at what cost?
When I was a quite young child, maybe six or seven, my parents took me to a circus. This only happened once. But once was enough.
I remember with sharp detail the feeling of walking into the big top, a space unique in scale and design. Spotlights made warm sweeping circles on the red and yellow rubberised canvas high above our heads. Grass and sawdust soft under our feet as we made our way to our seats, up on rickety bleachers that would have been worrisome, were I not knee-deep intoxicated in the whole thing.
The smells of popcorn, generator exhaust and elephant shit formed a sweet ripe new composite in the air. I fell in love with it even before the show started. Everything felt so new, and yet at the same time, so old, and to a kid, so huge. When the band - noisy, discordant and clunkily wonderful, struck up, and the ringmaster strode to the centre of the ring to welcome us – I was done.
They took me once. And here I am, a lifetime later, having made my living dealing in the skills, emotions and shtick that live under that canvas.
But if I was that kid today, I might not be so lucky. Circus and variety shows seem to have split into a couple of clear cliques, and annoyingly, it's my least favourite that seems to be the growth market.
The clue is in the name: A variety show. Something for everyone, right? At the same time, a stunningly egalitarian theatrical approach, and also the single best way for a producer to attract as many ticket-buying punters as possible. At its best, it's a beautiful thing – everyone in the audience has a favourite act, and everyone enjoys the show as a whole. Simple, tried and tested, and, one would think, a fairly can't-miss concept.
But in our current little hip resurgence of variety and circus, something has gone wrong. The medium that by its very nature should appeal to the widest possible demographic has been twisted and squeezed into something fit only for a niche, cool audience. And worse still – it's adults only.
Here's what happened. A decade and change ago, burlesque made a comeback. But pretty soon, people learnt that a show that just features burlesque (just like a show that features any single artform) has a good chance of getting boring, fast. So producers started sprinkling various kinds of speciality acts amongst the burlesque, and by doing so they ushered in a refreshed version of cabaret. The burlesque performers lost dominance in the line-ups, and the shows started to have a more even spread of dancers, music, comedy and circus. And variety was re-born.
But this lineage brought with it a problem. We quickly reached a situation where producers and performers were so concerned with appearing edgy and cool, and performers were so used to working a burlesque influenced style, that if you want to see – up close and personal – acrobats, jugglers, aerialists and all that other fun, jaw-dropping stuff, then you'd better also be ok with seeing burlesque on the same bill. Oh, and of course you'd better be over 18.
Every so often, I'll get an email from a family who might have seen my stuff on YouTube, or maybe caught my show at a festival, and they'll tell me that they're coming to London, and could I suggest a variety show for them to go and see? And more often than not, I can't, because family-friendly variety shows are such a rarity. Variety has become the property of the late night cocktail-sipping hipsters rather than the early-evening roaring family crowd, and that's heartbreaking.
When did 'family audience' become such a shameful thing for a live show to want? Where are the family shows using cutting-edge talent? Why can't a show with broad appeal also push an artform forward creatively? No reason at all, of course.
And don't get me wrong, I have nothing against burlesque. At its best it can be a uniquely exciting, challenging, funny and profound art form – and many of the modern exponents of it have more than earned their place as fantastic, masterful performers. The adult-focussed shows have a place, no doubt. Audiences want to feel that they've seen something saucily transgressive, something underground, counterculture. And that's fun, but when it's the only style of show being produced, it smacks of laziness.
What purports to be something scintillatingly unique ends up being a franchised status quo. All sizzle, no steak, as they used to say.
And if a producer's main sell is the sauciness of the experience, it's easy for the shock factor and the pursuit of a cheap pop from a little pre-scripted controversy to get prioritised at the expense of actual skill, artistry and craft. Some of these shows have dropped most of the truly challenging artistic tropes of the scene that spawned them and have started to slip a little too easily back into the objectification and misogyny that you'd assume they were the antithesis of. McHipsters.
Luckily for those who are interested more in honed audience-pleasing, rather than pretend outrageousness, there is still one venue where shows are built from the ground up to appeal to as many different kinds of people as possible. A venue where 'family show' isn't a byword for a show for kids that parents will be checking the phone through. A place where stars have been made, new work is constantly created, and stagecraft is developed to a bulletproof level.
Yep, we're talking buskers.
See, the thing about a good street performer is that by the very nature of how their living is earned, they have to craft work that appeals to as many people as possible. If you have a family watching your show on a sunny Saturday afternoon, you had better make sure that every member of that family sees something they like.
If you bore the kids, they're going to start tugging on their parents' sleeves to go do something else. If you just play to the kids, then the parents are going get eye glaze and start to want to drift away to Starbucks-fuelled shopping.
Uniquely with street performing, there's no embarrassment to leaving before the show is over. People who'd never walk out of a theatre or comedy club, are totally cool with shuffling out of a crowd on a piazza, which means that the gallant and gutsy busker has to be ever-shrewd in keeping the attention and affections of every member of that family, so that at the end of the show, when an empty hat is presented, and money is requested, and a kid asks his mum or dad for a couple of quid, the parent enjoyed the show so much, they press a fiver into their offspring's paw.
And it is this purely practical, almost Thatcherite, economic necessity that pushes street performers to be able to create work that can be genuinely enjoyed by people of all ages, social backgrounds, ethnicities. Shows that can be taken around the world and be as successful in the far-flung corners of the globe as they are on the local pitch on which they were made.
In my days as a street performer, I made my show in London, but performed it everywhere from Africa to South Korea, Northern Japan, The Middle East, The Americas, Eastern Europe… The same rules that made my show work in front of the tourists in my home city also made it very portable.
Like I said, I don't dislike the edgy, sexy variety and circus shows. There's a place for them, and, clearly, an audience. From the perspective of this old busker, though, it's just a bit of a shame that a style that pretends to be underground and counterculture has ended up being one of the mainstream norms.
So, want to see some real challenging, underground underdog circus and variety? Head to a busking festival – spend an afternoon on the high street during the Edinburgh Fringe, or go to the Winchester Hat Fair (July 1 to 3 this year), or seek out any of the other dozens of street performing clusterfuns that spring up all over the world during summer.
And when you do, do two things for me – check out the diversity of the audiences and see if you can think of another art form that can do that, and then give the busker a fiver.
Published: 31 May 2016
What do you think?