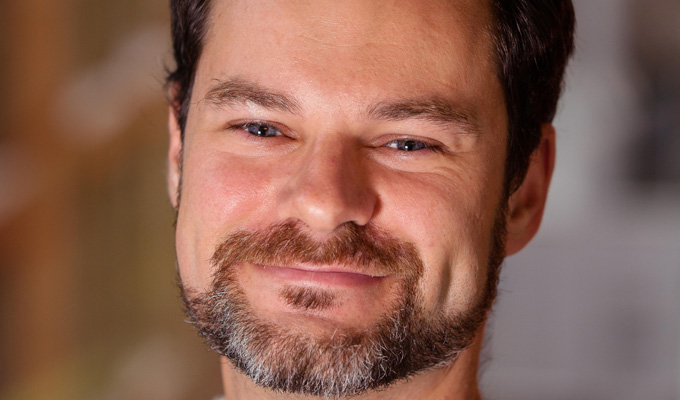 I'd rather be in an audience for improv than stand-up
The UK improv scene has been rapidly expanding the last few years. In London alone you can take your pick from several improv shows each day of the week and groups like The Showstoppers and Austentatious are proving to be huge successes, the former securing a well deserved West End run.
I love watching improv and I'm also a fan of stand-up and sketch. Despite all falling under the comedy genre, the experience you get from each type of show is completely different. However having watched hundreds of hours of each type of show I firmly believe that improv shows are the most fun to be an audience member of. Here are my five reasons why:
1.    There is no picking on audience members in improv shows
I'm not aware of any improv show where audience members, no matter where they are sitting, are actively picked on by the performers. While audience participation is a key element of improv, it's always on a voluntary basis. In shows where audience members are asked up on stage it's always because they volunteered to come up, and when they do make it on stage they are made to feel welcomed and a star of the show.
2.    There is no heckling by the audience in improv shows
I'll put this out there right now: Statistically about 99 per cent of all heckles are not funny. When I pay for a ticket (and sometimes that can be a hefty price) I'm paying to see the act and their material, not that of my fellow audience members.
Hecklers in improv are extremely rare. Perhaps it's because making things up on stage is seen as difficult and not something everyone can do. Perhaps it's because audiences are generally friendlier, or perhaps it's because heckling in improv just makes you look like an idiot.
3.    Improv is a shared experience never to be repeated
It's a cliché with improv that every performance is different, but they truly are. My favourite bit of watching an improv show is that you are watching a piece of material that is being created there and then and never to be repeated. Improv provides the 'I was there when…' moments in every show you go to. When Whose Line? came to the London stage last year I went to see it five times and had a great time at every show. Why? - because the performances and jokes (outside of the scripted introduction) were different each night.
I'm not denying that a highly honed piece of stand-up material can be amazing to watch and there are true masters of the art, but there's something special about watching an incredibly talented improviser say or do something in a show that is just as good, if not better than a written joke.
4.    Improv is not always just about the performers on stage
Using Showstoppers as an example, not only have you got people on stage improvising lyrics, you've also got musicians off-stage improvising the score. In other shows you'll have people providing sound effects or making changes to lighting all to enhance what you are seeing on stage. The additional of these off-stage elements can take a show from being great to being phenomenal. A piece of music being played to complement what's taking place on stage, the lights going out at just the right point in a scene, or a well-timed sound effect can add to what the performers on-stage are doing. That's something you don't necessarily get with other forms of comedy.
5.    There's comradely behind the scenes in improv
My favourite thing about the improv community is how friendly it is. Part of that is the underlying ethos of improv that when you are on stage it's all about making other people look great and supporting what they do. The other part is that the majority of improv involves groups performing, and being friendly and nice person is a great way of being asked to be part of a group.
Perhaps, though, it is because those who do get to the top do so through hard work and honing their craft. I've seen improvisers one week be part of a huge sell out West End theatre show and the next week be part of a small amateur gig with less than 20 people watching. That's what I love most about improv, those who are successful coming back to be part of smaller shows as they love what they do and want to have fun. That comradely and sense of togetherness comes across in shows and that's what I love seeing on stage.
• Martin Hulf is the director of the Shoreditch Improv Festival, taking place from this Friday to Sunday at the Water Poet pub in Shoreditch, East London, featuring more than 30 groups. Details.
Published: 17 Feb 2016
What do you think?