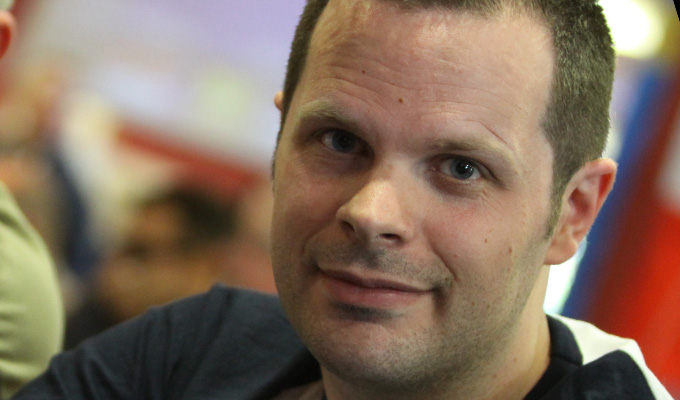 Netflix and thrill
We are in the Golden Age of Television, some of the best TV drama ever made has been in the last five or so years. On-demand platform Netflix is perfectly optimised to cater for this new age of binge watching, so much so it releases its original programming all at once, instead of once a week. But TV drama is expensive, it costs about $3 million on average to produce a single episode of a hit show like Breaking Bad or House of Cards.
Stand-up comedy, by comparison, is second only to porn in terms of its cost effectiveness for creating an hour of TV. All you need is a venue, an audience, a comedian and a microphone, for the most part.
To simplify it in those terms is, of course, to do a major disservice to the comedians themselves, who never get the credit for the remarkable work ethic that goes into developing an hour of material solid enough to stop a serial binge-watcher from switching shows. But in terms of return on investment, the stand-up special is the MVP of a subscription-based platform like Netflix. They are rumoured to have paid as little as $50,000 for some of them – though some of the bigger hitters are said to be in their millions.
Louis CK spearheaded this digital revolution when he put his Live at the Beacon Theater special on his own website for $5 in 2011. He said in an interview that he covered his initial $200,000 production costs in the first day and had made $1 million profit within ten days. From there he elected to sell tickets to his shows directly on his site, selling 80,000 tickets in a single day. He has also licensed his stand-up specials to sites like Netflix.
In doing this he showed that the Emperor no longer has clothes. The gatekeepers and middle-men that once stood between a comedian and success are no more. Previously to dream of getting to the point where you could have a special on TV, or a DVD in the shops, would require a lot of work, a lot of luck and knowing the right people. Today comedians are creating their own luck and opportunities, and Netflix, iTunes, Youtube and other digital platforms are happy to help them.
Robert Kelly is a perfect example of this new world order for comedians. By no means a household name (You may recognise him as Louis CK's brother on the show Louie), but he doesn't have to be. The tech-savvy Kelly independently built his audience on MySpace, Twitter and his own podcast, all the while plying his trade on the New York comedy circuit.
Instead of waiting to get his lucky break, Kelly and his manager funded his first special themselves. Live at the Village Underground was filmed in his regular haunt the Comedy Cellar despite not having a buyer lined up, hoping that the end product was good enough to sell to Netflix, as well as for direct purchase on his own site. Thankfully for them, Netflix did pick up the show.
It's not just about selling the show to Netflix for a payday, comedians are finding benefits with the Netflix business model which simply was not possible previously. If a comedian was lucky enough to land a special on Comedy Central, HBO or Live at the Apollo, other than occasional repeats, that show had a very short window of time to give the comic exposure before disappearing into obscurity.
However, the algorithm of Netflix ensures that a stand-up special is front and centre whenever a user logs in, providing that they are the sort of person who wants to see a stand-up special in the first place. If you have previously watched a Louis CK special on Netflix, you might see a Bill Burr special waiting for you on the recommended list the next time you log in. So even if it's two or three years later, the stand-up special remains visible to its ideal audience.
This is allowing comedians to sell out theatres all over the world. The aforementioned Bill Burr commented recently on the Joe Rogan Podcast that the ubiquity of his specials on Netflix, with their 69 million+ membership, was the reason why he is able to tour successfully outside of the US. This is also probably why so many comedians don't aggressively try to remove their older specials that are illegally put up on YouTube.
Maybe the most enticing reason for any artist to embrace the Netflix model is the complete creative control they have over their product. In many cases not only is the comedian tasked with writing and performing their show, they also have to recruit the production crew themselves and oversee every single aspect of the creative process.
While obviously this results in a great deal more work and not necessarily what they signed up for when they first got into the industry, what this does mean is that they don't have to worry about a network censoring their material.
We live in an age where offence is weaponised and comedians are perhaps the artists who most have to deflect the umbrage of the 'outrage mob' who take issue with anything and everything. With advertisers to appease on network television, there is always a risk of edgier material being censored or toned down, which is sacrilegious to a comedian.
Not an issue with Netflix, whose revenues are entirely based on subscriptions, which is arguably leading to much more creative risk-taking in their original programming.
Netflix have said they are doubling down on stand-up comedy and you can expect to see more European comedians featuring on their service in 2016. The ease at which a comedian can now release a special digitally might seem unfair to some comics who had to 'pay their dues' for years playing hell gigs before they catch their lucky break.
However, with early exposure also comes early scrutiny on a grander scale, and creating a special earlier than one normally would on their career trajectory comes with risks too. This can only lead to the better stand-ups getting even better and giving them more exposure. Netflix has been perfectly positioned for the Golden Age of Television, we may also look back on them ushering in the Golden Age of Stand-Up.
• Barry Carter is a writer and author from Sheffield. You can find out more at barrycarter.co.
Published: 4 Jan 2016
What do you think?