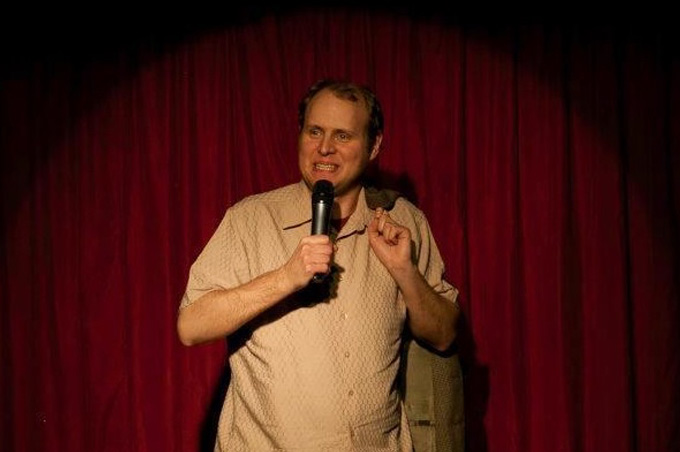 TV sketch comedy shouldn't be history
On Christmas Eve, David Walliams returns to the format that launched him in sketch showcase Walliams & Friend. Despite the star's pulling power, the BBC One show is only a pilot and the remarks from the Corporation's head of comedy Shane Allen are revealing: 'It's proof that the sketch show in the right hands can still deliver laughs in surprising and satisfying ways.'
In my opinion it never stopped delivering. This view of the format as a doddery old relative that needs a bit of a shake up every now and again is interesting to ponder but at the end of the day fundamentally flawed.
Sketch comedy on TV didn't die out, it simply became subject to economic factors. Panel shows and narratives with long-term potential were easier and more financially justifiable to produce. That doesn't mean audiences stopped liking snippets.
Cardinal Burns did well and Armstrong & Miller were making a very funny mainstream sketch series up until recently. Yet commissioners seem determined to ghettoise this particular branch of rib-tickling that has brought pleasure to millions over the decades. The live circuit's premiere sketch act Pappy's got their own show provided there was an overarching flatshare premise. Javone Prince was handed a measly four episodes, brandished almost apologetically by the Beeb.
I'm sure Allen wants Walliams' show to succeed, but as someone in charge of one of public service broadcasting's biggest exports he misunderstands what it is he's cheering on. In the past he's spoken of character comedy taking second place to the gurning human safari of reality TV. Another financially-driven decision masquerading as what the public want.
Yes the classic programmes of yesteryear are cumbersome by today's standards. I recall one Tommy Cooper special that constructed an entire street set in order to bring us a rather lame two second gag about how a karate school would give to charity. But these days shooting a sketch quickly and cheaply has never been easier, so I don't know what's holding the channels back. The perception that they're taking a gamble just isn't borne out by the facts.
If broadcasters can take risks on projects like Hunderby and Boomers then surely they can invest in some high profile sketch shows again. Morgana Robinson's forthcoming effort should hopefully be a step in the right direction.
Sketch comedy isn't a thing of the past. It's just been put in a home by a family who think they've got better things to do.
• Steve Palace is a writer, comedian and journalist.
Published: 21 Dec 2015
What do you think?