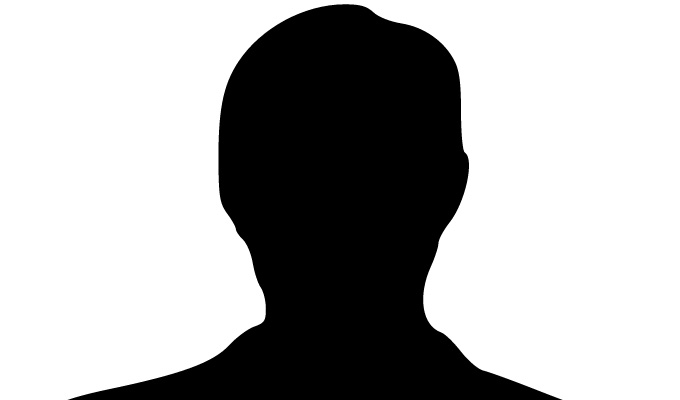 Can I make jokes about my suicidal thoughts?
In recent months I have been thinking about committing suicide. That's not new for me as I have had suicidal thoughts for as long as I can remember. Sometimes they are only fleeting thoughts that come into my head occasionally while waiting to cross a road or walking across a bridge. However, there have been times when those thoughts have become more frequent and long-lasting and I have come close to acting upon them.
The last few years have been very hard for me. The last few months have been extremely hard. This winter may be a daily and nightly battle with exhaustion and despair. I'm tired of having to battle for everything, be it the information I need to carry out a routine task for someone else, the correction of an error made by a bureaucracy or the right to have the chance to get to sleep in my own bed.
At this point in the article please imagine the theme tune to the Australian soap opera Neighbours. If you're living next door to me don't sing or play it loudly through my wall in the early hours of the morning because if you do I'll have to write you a polite note.
Anyway, I'm tired of battling. I'm tired. I'm tired of living. In the last few years and months as well as becoming more frequent and long-lasting my suicidal thoughts have become more detailed. In journalism and other fields based on information gathering there is a concept called 'The Five Ws' which is a series of questions people seeking information are encouraged to ask. The questions begin with who, what, where, when and why. When it comes to my own death in recent months I have been choosing the where and when. I've gone from thinking about committing suicide to planning it.
While I was making my plans something strange happened. I thought of a joke. Then I thought of another joke. I did some more planning and I thought of more jokes. Whatever plans I made I kept thinking of jokes. I was planning my own suicide and at the same time I was writing a comedy routine.
As I came up with more material I asked myself whether suicide was a suitable subject for comedy. My instinctive answer was that it was because any subject is suitable for comedy. Comedians should make jokes about politics, religion, football, shopping or anything else they want to make jokes about. The primary duty of a comedian should be to try to make other people laugh and everything else should be secondary.
The next question I asked myself was whether I could perform comedy about my own suicide. My instinctive answer was that I couldn't, not because the comedy would be about suicide but because the comedy would be about myself.
Decades ago people who wanted to go to a live comedy show went to working men's clubs, British seaside resorts and holiday camps. The comedians told jokes but you didn't get to know much about them. Comedians were performers and their act and their life were kept apart.
In the 1970s and 1980s those old-fashioned British institutions which largely catered to working-class people went into decline. A new era of live comedy based around comedy clubs and festivals began and alternative comedy emerged from this scene. More comedians told stories about their lives and you got to know about them and the authenticity of their on-stage stories and persona was reinforced off-stage in their interviews and autobiographies. Comedians can be personalities and part of their life can be their act. Autobiographical comedy has become the norm.
The growth of autobiographical speaking, writing and performance isn't limited to comedy. Popular music has a long history of it which can be traced back from modern R&B and rap through soul and pop to jazz and blues. Before the internet undermined their business model newspapers (and particularly weekend newspapers) became heavier as pages and sections were added and they were bulked out with diary columns, interviews and features about someone's garden, home or wardrobe.
More recently blogging and social media have cut out the middlewoman and enabled the self-obsessed to self-publish and play out their personal psychodramas in public in order to attract followers, generate clicks and potentially go viral. These tools are technological wonders and a few people have made fortunes out of creating or investing in them but even after only a few years some users have realised what personal and psychological risks they have created.
People who have never known a world without the world wide web may not realise how different the culture of today is to the culture their parents or grandparents grew up in but there's a simple way to explain it. In the past people wrote diaries and hid them so no one else could read them. Now people write diaries and put them online where the whole world can read them.
I don't come from that stunning and brave new world. I didn't belong in the old world and I certainly don't belong in the new world of social media, selfies and people promoting themselves in a global marketplace. I am a deeply private person.
People who have known me for years, decades or my whole life don't really know me. They know very little about what I've done or even basic facts about me such as how old I am or when my birthday is, never mind know what I want to do and the fact that I'm narrowing down my options for my deathday. If I do commit suicide it may come as a shock to them but if they knew me it wouldn't.
So how could I possibly stand on a stage and perform comedy in which I describe my own suicide in graphic detail? Regardless of how brave some audience members might think it is and how good the material is I don't believe I could do it.
None of the potential rewards of performing comedy (be they the laughter and applause of the audience, words of praise from the audience or critics, financial gain, career opportunities or even the gratitude of another person considering suicide) could tempt me to open myself up in that way. I feel alone on stage but I feel alone everywhere all the time and that's why I don't want to live.
Besides, why should a promoter book a comedian who wants to tell jokes about suicide? Comedy is a business and people want to go to comedy clubs to have a good time so listening to someone who is the comedic equivalent of Joy Division isn't likely to go down well, which isn't going to help the comedian either. It might work at the Edinburgh Fringe, but every year hundreds of comedians with thousands of pounds to spend and a month to spare go there to bare their soul on a daily basis. I can't go there and I can't think of a reason why I would want to go there. If I want to talk about my suicidal thoughts I should go to a doctor or The Samaritans and not the stage of a comedy club, shouldn't I?
Could comedy save someone's life? It could save the life of someone in the audience who has been trying to find something to lift their spirits, has decided to see some comedy and found something funny. Could comedy save the life of a comedian? Could being funny and making other people laugh save them? Maybe it could. Could it save my life? I've made lots of people laugh lots of times during my life and I may be able to do it as I face my own death but I don't believe it could save my life.
Maybe there is someone out there who has found that performing comedy can heal the sick but I haven't found a comedy doctor or a comedy hospital. If I can make jokes about my own suicide perhaps I am a comedy doctor. However, if my prognosis for myself is terminal perhaps someone else has a second opinion.
Or perhaps I will have one. Or two. Or would that be a third opinion?
Best of three?
• The Samaritans are on 116123 (calls are free and anonymous), or email jo@samaritans.org, 24 hours a day. More information.
Published: 27 Oct 2015
What do you think?