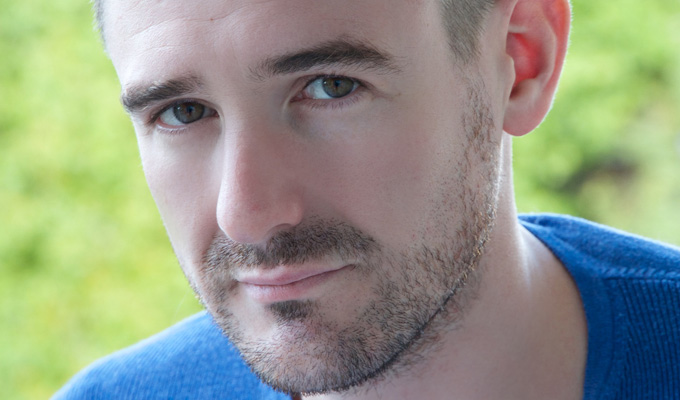 I don't like comedy, but I do love it
With the Edinburgh Fringe coming to a close after another record year live comedy could yet survive crumbling economies and global terrorism. Liam J Stratton shares why he has thrown his life away making people laugh.
Tomorrow eight jokers will reach their punchline. One will go away laughing while the others will no doubt find a way to laugh it off. Yes, the Edinburgh Fringe reaches its climax as the winner of the comedic equivalent of a Nobel Prize, the Edinburgh Comedy Award, is announced. The funniest joke of the Fringe has already been awarded to Darren Walsh. In fact, this is a week full of competitions, votes and plaudits to determine who the funniest person with the funniest joke is. It's very serious.
There are those who bemoan the commercialisation of the Fringe, with the extortionate clique of the 'established' venues. Then there are those that have fought back by creating venue opportunities for performers for free. A free fringe. But even they have come under the spotlight for restricting comedians from appearing in rival venues; assuming a big cloak and wielding a pointy dagger of their own. Also, very serious.
So, awards, expense, venue rules and regulations...whatever next? Soldiers sent by the Lord Chancellor shutting a venue down for immorality and insulting the Queen? I can hear the marching getting closer...
Is it worth it? The Fringe is a scaled down version of the comedy/entertainment world. It's a hard industry to even contemplate getting into, let alone make a living in. Of course, people think any sector of the arts is an easy choice until they give it a go. Writers get hooked on feedback, good and bad. Especially bad. Actors get hooked on getting a call back. Comedians get hooked on laughs. We, the ridiculously ambitious inward-looking outward-projecting introverted extroverts, either develop a thick skin for rejection or reject everything and get a 'proper' job after all.
Of all the areas of entertainment, comedy is instant gratification and instant feedback. Almost honest in its fickleness and cruel in its blatant and direct approach messaging. If they don't laugh, you know you're shit. Simple. The only thing worse than dying on stage is having to follow the person that did.
Savage heckles, dodgy promoters, clueless commissioning editors, the clique of the industry. Pfft. Yeah, safe to say I don't like it. But I do love it.
Since my uni days, in Manchester, I have been performing and writing comedy and for just as long trying to make a dent in the armour-plated industry where you compete on a 100-1 ratio per opportunity or slice of luck. Flash forward and eight years in London was the biggest push. Double acts, a TV show, plays, feedback on scripts. It was push push push. But every opportunity that ignited would prove a misfire. I make no secret of the fact that I left the UK to be able to do what I loved in a place where I could blag my way into doing it, South Africa. To gain the experience denied by a job being contested by ten people as good as me, ten people better than me and ten people who were in the Cambridge Footlights with the producer. And yeah, it paid off. Kind of.
But I'm not here to go on about my achievements, failures or whatever. I want to share with you why I love comedy. My main source of income is as a writer/producer but I could never give up performing. I see myself as a terrible actor but a great (ahem) comedy performer. Not a stand-up. Tried it, liked it, made people laugh but I am very much in the sketch and improv comedy camp. Though I'm not camp, I'm theatrical..
So, back to my earlier question. Is it worth it? All the crap? All the rejection? All the politics? All the heartbreak? Yes it is. For one laugh, one target hit it makes all the crap go away. When everything goes right and you have a room, a few hundred people eating out of the palm of your hand, you feel like this might be the show God went to chill on the Seventh Day and found it more spectacular than his work. After all, God is the ultimate comedian (controversial?).
I don't think there are words to describe how you feel when a set goes well. There are lots to describe when it does south but the elation, joy, zen of success...it's just perfect.
• Liam J Stratton tweets at @littlelordliam.
Published: 28 Aug 2015
Recent Opinions
What do you think?