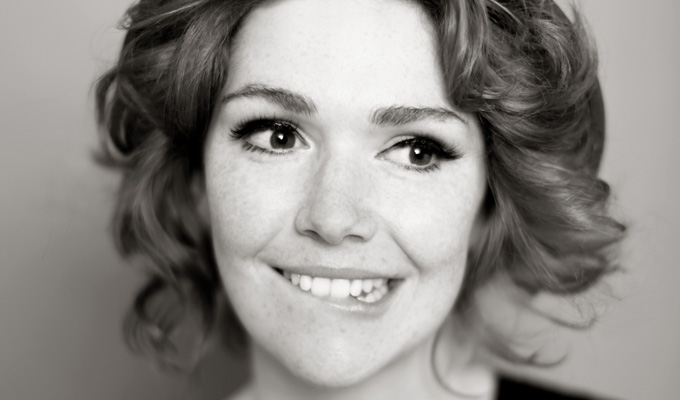 The burden of sexiness and how to deal with it
It's a blessing and a curse for many comedians.  It's a burden that many don't know how to deal with. They come on stage. They are funny.  They have interesting things to say. They have spent days and hours finessing routines in old mole skin notebooks. But they can't get the audience to focus. Why?
Because, goddamit, these comedians, these verbal provocateurs are too alluring. Their come-hither voices, big spunky eyes, overt inviting confidence, their bodies, faces, human 3D existence is TOO much. They are sex-on-legs, highly amplified, under scrutinisingly flattering forensic white stage lights. Because of this the audience's experience is RUINED. How are they expected to concentrate on your jokes when you look so good?
As one audience member once said to me: 'I'm really sorry, I'm sure you were funny, but I couldn't concentrate because I kept on looking at your boobs.' What's a girl to do? That poor man's experience had been ruined because of my physical pomposity.
Well, screw it all. Sexiness isn't just a one dimensional concept - it's not just about appearances. It's an attitude... a way of life - a way that many comedians should immerse themselves in and throw in the faces of their audience shouting: 'Face up to how confident I bloody am!'
I hate how visual appearance and dress-sense can impact a comedian's confidence in their material and job on stage. It's stressful enough thinking about how your material will go down with an audience, let alone adding to that the stresses of how your clothes and appearance may also affect the material, how people judge you and whether some turd will shout out and make a comment on it. 

Thus, for those who are finding it difficult to balance between being sexy and funny and are perhaps are afraid of it. Have no fear, here are eight easy steps that I have observed and learnt myself that you can apply on stage to release your inner sexual comic-Kardashian with the confidence of Kanye....
1. Pretend the mic is a penis.
2. Pretend the mic stand is a penis.
3. When moving the mic stand out of the way, pretend to hump it. As if it is a penis.
4. Use wet words at any point: Moist, Lubey, Damp, Spongy, Soggy. Anything that suggests the sea. These will automatically make the audience think immediately of the womb. and then, following from that, sex.  
5. Neg your audience - the same way you'd neg a potential life partner at a Match.com party. Tell them that they are 'pretty smart for an average looking crowd'. Tell them their shoes look comfy. If they don't laugh at your jokes, tell them 'You should laugh at that.' Audiences find it really attractive and sexy when you take the dominate role in the relationship. 
6. You know what isn't sexy? Comfort. Nothing is more terribly depressing than seeing yet another human act come on stage in comfortable jeans, nice shoes, a T-shirt or a cardigan. Get your leather out. If you want to do well in this game, you need to be wearing an on stage uniform that screams 'Highly Flammable and Unsuitable in Adverse Weather Conditions'.
7. Don't say the F word. Because gender equality and the concept can really pop a blistering hard on quickly.
8. If a joke doesn't work, get your penis out. And if you don't have your own penis to hand, grab someone else's.
Elf Lyons: Being Barbarella is on at the Voodoo Rooms at 19:50
Published: 21 Aug 2015
Recent Opinions
What do you think?