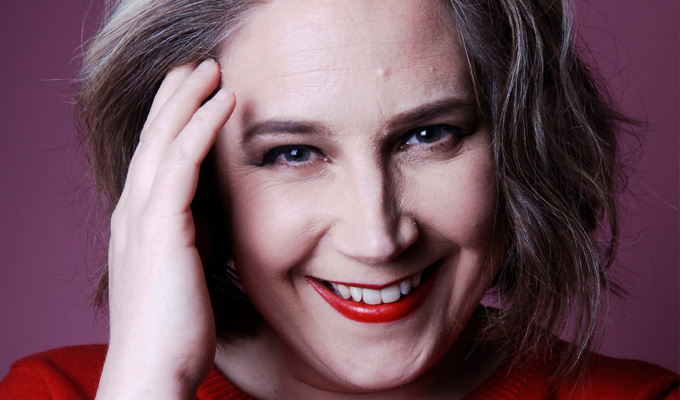 No improv on telly? You couldn't make it up!
Whatever happened to Whose Line Is It Anyway? The most successful ad-libbed series ever, running on Channel 4 from 1988 to 1998, seems to have had an extraordinary afterlife everywhere but on television.
Next month the show has a 19-date run at London's Adelphi Theatre, starring Josie Lawrence, Greg Proops, Clive Anderson and other original cast members. Last year, after protracted wrangling over the show's title and what you could call the show if you didn't call it Whose Line Is It Anyway? (answer: initially Whose Live Show Is It Anyway? then the cumbersome What Does The Title Matter Anyway?), it had a successful run at the Edinburgh Fringe at Underbelly's 1,000-seater McEwan Hall.
Why, though, if people love it so much - and will pay up to £58 to see it at the theatre - is there nothing like it on television? I interviewed Paul Merton recently, and he admitted that it was something that puzzled him too. After all, he is currently on a 36-date tour with Paul Merton's Improv Chums (or 'Improv Chimps' as one venue announced them). If people are queuing up for that, why not put it on telly? It's not like it's expensive. Sure, it's risky, and you might have to film for slightly longer to get what you want. But in theory, it should be easy to make.
In the week that Never Mind the Buzzcocks was axed after 18 years and 28 series, we are in what BBC entertainment commissioner Alan Tyler calls 'a post-panel-show era'. He says 'Where's Whose Line?' is a valid question to ask – adding that audience tastes are cyclical: 'They want to consume something for a while and then taste moves on. Over time, things come back, though. It's quite possible improv might come back as a form [for TV] in and of itself.'
In recent years, he says, panel shows have been doing that job. Tyler points to Romesh Ranganathan's performance on Jack Dee's Election Helpdesk: 'Undoubtedly the best moments in panel shows are the moments when you feel as if someone has just come up with something right then and there. They are naturally the home of improv.'
None of this, though, is anywhere close to the sort of improvised sketch and character comedy we see in Whose Line? Arguably it distorts people's idea of what improvisation is.
Good improv is funny scenes built on the principle of 'yes, and…' Panel shows are about competitive banter and storytelling. As legendary Canadian improv guru David Shore is fond of saying to British students: 'You all want to be David Mitchell.' David Mitchell is, of course, funny and spontaneous and can ad lib for England (or possibly in his case, NASA). But that is not the same as being an improviser.
Various attempts have been made to recapture the magic of Whose Line? They usually last a series and are then dropped. In 2008, a show called Thank God You're Here was fronted by Merton. Then came BBC Two's Fast and Loose, hosted by Hugh Dennis and devised by Dan Patterson (the creator of Whose Line? and Mock The Week).
Caroline Raphael, the former comedy commissioner for BBC Radio 4, where Whose Line? started before being snapped up by Channel 4, has overseen numerous radio improv show, including Showstoppers. The challenge, she says, is to show the workings that make improv funny: 'As a member of the audience you want to hold your breath. You want to think, "They're not going to make it…'"
Fast and Loose didn't work, she says, because 'you didn't quite believe it was made up on the spot. It had brilliant people who could do this stuff standing on their heads. But it was edited too tightly. You need to see the scaffolding behind the show.'
The one ray of hope? In the US Whose Line? was revived two years ago and is hosted by (the amazing) Aisha Tyler. Ryan Stiles and Colin Mochrie, both familiar faces from the UK series, are on the house team. Maybe it's time for a revival here too? Someone get the scaffolding ready.
• Tomorrow (Thursday May 28), Josie Lawrence and Mike McShane of Whose Line Is It Anyway? are starring in Comedy Royale, a night of improvised comedy at St James Theatre, Victoria, with People People (Viv Groskop and Kerry Shale), Folie a Deux (Andrew Hunter Murray and Charlotte Gittins) and The Free Association Players. Tickets.
.
Published: 27 May 2015
What do you think?