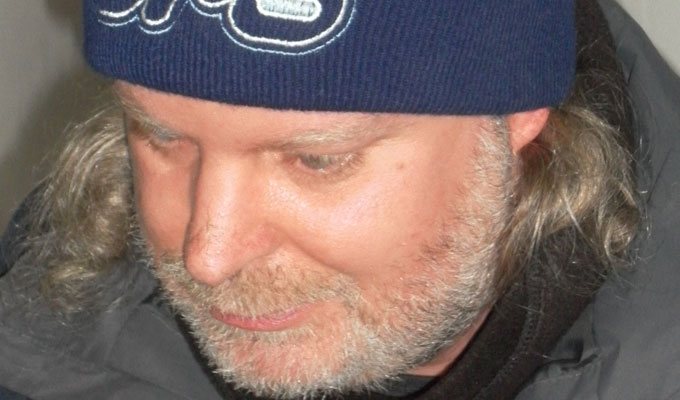 Freedom of speech? It's not for everyone...
Last week Chortle published a Correspondents article by the comedian, MC and promoter Alfie Noakes who had noticed 'a worrying change in the audiences' at his gigs recently.  He described how audiences failed to laugh at 'perfectly good' non-racist jokes because they 'touched upon issues of race'  and wondered why audiences were being 'so sensitive' with a 'trend of (faux) outrage'.
I applaud Alfie's article but I fear that his analysis is based on a misperception.  What he described is not faux outrage.  It's real outrage.
It's real outrage which comes from the belief that some people have that everything, everywhere at all times must meet with their total approval.  Nothing must offend their sensibilities, hurt their feelings, remind them of anything unpleasant or challenge their beliefs.  Everything must be what they want it to be and if something is not it's an outrage and it must be stopped.
Throughout history some people have been offended by some comedy, music, art or political views of their era.  However, in recent years three factors have made it easier for people who have been offended to believe that people should pay attention to them and to get attention.
Firstly, some universities have had 'no platform' policies for decades but some now have 'safe space' policies.  A 'no platform' policy bans certain individuals or groups from events on campus but a 'safe space' policy forbids everyone from saying or doing things which may make other people feel unsafe, even if the thing that makes some people feel unsafe is other people having a different point of view or clapping.  In an interview in 2014 Chris Rock spoke about not playing colleges because they are 'way too conservative [in] their willingness not to offend anybody'.
Secondly, we now live in the era of smartphones and social networks such as Twitter.  If someone is offended by something they can tell other people instantly and if the message is seen by lots of followers, is retweeted by someone with lots of followers or has a hashtag it can trend.
In 2014 one person was offended by one satirical joke posted on the Twitter account of Comedy Central's The Colbert Report.  They posted a tweet that contained the hashtag #CancelColbert and the instruction 'Trend it' and it trended.  The person who started the campaign didn't get the joke and didn't really want the show to be cancelled because they liked it.  However, they started and promoted the campaign because they are a 'hashtag activist', a self-appointed moral guardian versed in the methods of modern keyboard warfare.
When Trevor Noah was announced as the next host of The Daily Show something similar happened to him, when people found some jokes he tweeted in 2011 and 2012 which they found offensive. I hate to think what would have happened on Twitter if Comedy Central had replaced Jon Stewart with the ghost of Bernard Manning.
Thirdly, many people read newspapers online rather than buy printed copies or they get their news from TV and radio.  In the new era of global 24-hour news some newspapers with less money than they had treat things that happen on social media as news.  Reporting on Twitter arguments is cheaper than sending reporters to places like Parliament to report on things like inquiries into massive scandals.  If the Home Affairs Select Committee can't fill a small room in central London they shouldn't bother booking ten nights at the O2 Arena.
Newspapers also look for writers in the blogosphere and on social media.  Someone who blogs or tweets about something which offends them may be asked to write an article about it for a faux-liberal newspaper which may lead to a column and then a book deal.  It is possible to make a career out of making accusations of sexism or racism and it doesn't matter if those accusations are unsubstantiated, baseless or false.
Being offended can be monetised.  Victimhood has been professionalised.  The work of journalism's professional victimhood industry is like panning for gold and comedy is its Klondike, a region rich with nuggets and seams of offensiveness.
Some people who have been offended by something have responded by calling on other people to boycott the offender. In 1955 Rosa Parks refused to give up her seat on a racially segregated bus in Montgomery in Alabama for a white passenger who was standing and she was arrested. It sparked a boycott of public transport which lasted a year and ended when the bus segregation law was repealed even though Twitter and the hashtag #boycottthebus hadn't been invented.
Boycotts put pressure on apartheid-era South Africa and The Sun after the Hillsborough disaster. Compare the methods, mentality and causes of those campaigners with those of modern day hashtag activists and social justice warriors.  It's like comparing adults trapped in a war zone with children going to a playground looking for a fight.
Boycotts can work but some people who have been offended have taken a different approach: banning.  When Monty Python's Life of Brian was released in 1979 dozens of councils in the UK banned cinemas in their areas from showing it.  It was also banned in some countries, including Ireland where it was banned for eight years (although some people may have got around the ban by joining a film club).  In 2010 Pakistan's film board banned a Bollywood comedy film called Tere Bin Laden about a Bin Laden lookalike.
If you think that's something that only happened in the UK in a distant, less enlightened age and only happens now in other distant, less enlightened countries consider the case of Dapper Laughs, whose gig at Cardiff Students' Union was cancelled in the face of student protest. It was the start of his career downfall and was followed by the cancellation of other live dates and ITV2's decision not to commission a second series of his TV show.
Dapper Laughs isn't a particularly attractive poster boy for the principle of freedom of speech.  I don't like the comedy of Dapper Laughs so I exercised my freedom of choice and didn't go to or watch his shows.  However, someone else who didn't like the comedy of Dapper Laughs didn't encourage people to boycott Dapper Laughs' show and instead called for it to be banned – successfully.
The 'Ban Dapper Laughs' Show' petition described Cardiff Students' Union as 'a place that prides itself on protecting the rights of its students' while seeking to deny any Cardiff student who wanted to see Dapper Laughs at Cardiff Students' Union the right to do so.  It also called on the union to 'ensure all acts are vetted before being booked', denying students who promote gigs the right to book the acts they choose.  How Orwellian.
Forty-four comedians signed an open letter published on Chortle in which they wrote that they 'salute the students of Cardiff University' who supported the campaign to ban Dapper Laughs from the university.  Forty-four comedians approved of the cancellation of a comedy show three months before the scheduled date because they objected to the content of the show.
If any of their future shows were cancelled because someone objected to the content that would be funny.  It would be wrong but funny.  It would be funnier if their shows went ahead but two people dressed up as Catholic priests stood outside holding placards reading 'Down With This Sort Of Thing'  and 'Careful Now'.  It would be even funnier if they were genuine Catholic priests taking the opportunity to poke fun at an artform which has portrayed their religion as censorial and hypocritical.
To use an anatomical analogy, when those people heard Dapper Laughs and didn't like what they heard instead of trying to cover their ears they tried to cover his mouth.
If people can do that to Dapper Laughs can people do it to other comedians?
Published: 8 Apr 2015
What do you think?