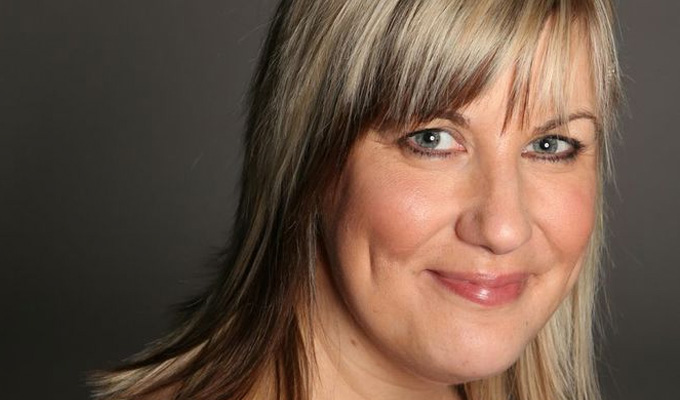 Embrace the niche
I make my living as a performance poet but stand-up comedy is my first love. It's a complicated ex I have occasional unsatisfying fumbles with - trying to recreate the highs of our best times together.
2012 probably wasn't the right time for another affair with it, as I discovered when I found how hard it was to get even open spots. Especially when I set myself difficult conditions. I wouldn't do self-deprecating material, nor any material I'd done before or poems.
I sometimes did all right, got paid support spots and half spots, had my moments. But mostly,without my old bankers or any self-deprecating material, I didn't have a strong 'voice', wasn't really coming from anywhere. My experiment at 'going back' and trying to become the stand-up I'd never been wasn't working.  Meanwhile my spoken word sets were getting stronger. My stagecraft was getting a good workout from the demands of stand-up and I was saying things I didn't feel I could say in what looked like an increasingly mainstream comedy circuit.
That's when I thought 'sod it' and decided to write an Edinburgh show about something I knew wouldn't get much of an airing in mainstream comedy. I had no agents to impress, no telly to try get and, frankly no audience to lose. I wasn't a blip on the radar of the new alternative comics either, quietly getting on with being a Northern based, newly feminist poet who could lose a comedy audience at any one of those words. I was inspired by Bridget Christie's pre-massive breakout show War Donkey, though, which seemed to come from a place of saying something important to her, whether anyone wanted to hear it or not.
I started writing a show about not wanting children. Turns out nearly a quarter of people, and rising, won't become parents. Most of them also get told: 'You'll change your mind', 'You don't know what you're missing' and have the urge to hold 'I Told You So' parties after the menopause complete with pasta made out of their own fallopian tubes. Well, maybe just me on that bit. 
The show included too many facts,live dough making, me in a Unicorn onesie and lots of audience interaction. I would say that I didn't put any poems in it because I felt that would make an already niche show a niche too far – but really, I think I was trying to challenge myself to make sure it stayed angled towards comedy.
I tried it out at some comedy clubs and theatres, learned a lot from the audiences about what they, and I really thought about the subject and incorporated it into the show. I took Good Breeding for a full run at the PBH Free Fringe in 2013 with minimal publicity. It collapsed like a loaf over the first few days, but I persisted, and rebuilt both the show and my confidence.
Before the festival started Radio 4's now-departed head of comedy, Caroline Raphael had seen it in the programme and asked if she could reserve a seat. She knew of me because of the topical poems I'd been doing on Radio 4's Saturday Live for a few years but I wouldn't have thought of asking her to come to this. Luckily, she came later in the run when I'd worked through some of the unnecessary complications. She loved it and said on the way out 'I didn't know you did stand up' (which reminded me how easy it is to be put into a niche and how you might have to physically show someone you can do other things if they usually see you in a certain context). She said I should get together with a producer and submit a proposal for a commission.
So, with Lianne Coop, who has produced Radio 4 shows for Mark Watson, Sarah Millican and Isy Suttie, among many others and we worked up a proposal. She suggested pitching a series about other things I didn't want. And on the second time of trying, we got a commission. Two shows will be recorded at the Live Theatre in Newcastle in March and air in Radio 4's Sunday comedy slots at 6.30 on May 17 and 24.
I suspect the fact that Radio 4 is not inundated with shows about women not wanting children will have helped it stand out a bit. I didn't expect my 'Sod it, I'm writing about what I want to write about' show would ever get an audience beyond those few people who'd already seen it (although, to my surprise, there were usually more parents than non-parents in the audiences).
Mind you, writing the other show in the series, about not wanting a white wedding, has proven a lot easier and has helped me write comedy that feels very true to me, while still saying something and not being potentially off putting to wider audiences.
Perhaps it's both about being willing to embrace niche subjects, if they're what you want to talk about, but not avoiding mainstream ones on purpose either (I'm sure I could have written about weddings earlier, but possibly worried it was too 'girly'). Plus it turns out that giving up on finding an audience can help you find an audience. Well, at least for two lots of 28-minutes anyway.
So, me and stand-up are back on for now. It's still a demanding lover I don't completely trust and I know that it's my old faithful performance poetry who will always be there for me no matter what I look like, or what I talk about. Maybe, however, my true commitment should be to radio. Specially Radio 4, which, in an increasingly commercial time for comedy, is still taking on new subjects and newer voices. 
Published: 5 Mar 2015
What do you think?