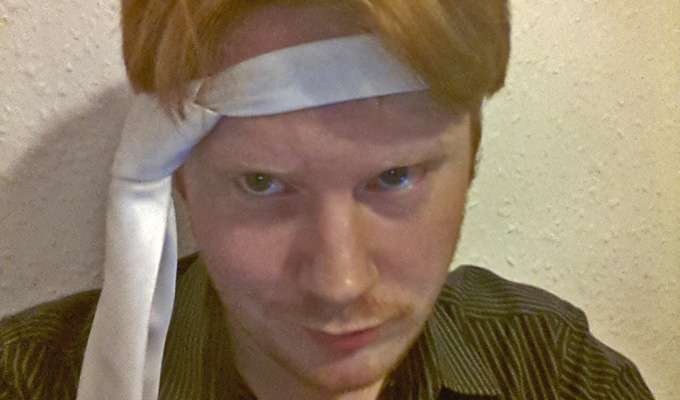 It's good to be back doing open mics
'I'm let loose, from the noose' AC/DC, Back in Black)
Much as I love them, it's not exactly a frequent occurrence to find myself relating to AC/DC lyrics emotionally. But while I navigate a mix of excitement, suspicion and frayed nerves at the thought of returning to open mic comedy next week, it seems a very apt sentiment.
Eighteen months ago I sent a text cancelling the last date in my open mic diary. I was six weeks into a diagnosis of depression and in no fit state to gig. I was done, shot to pieces as an aspiring comic. Part of me was afraid I'd never be healthy again, never mind on a stage.
I'm not going to indulge in long dark metaphors of the soul. I was one of the lucky ones, I got well again, and I sorted out a whole load of stuff.
To be honest, I didn't really regret giving up playing at stand-up. I never honestly thought I had enough talent to make it anyway. Except that someone else said the exact same thing to me before I ever started trying comedy. And while I may be world-class at telling myself I can't do things, nobody else is allowed to say it about me. And that gnawed away at me.
On Halloween 2014 I went to an Amused Moose gig, and that scrappy, persistent memory fused terminally with the wistful itch to hear people laughing at my gags again. It was a matter of time.
So I booked some gigs. After I got over the intense feeling of how I really, really didn't miss the admin side of open-mic comedy, I went back to my old material. I dusted it off. I went through it in my head. I turned it over, flipped it inside out. I was...well, I don't know what I was. I certainly wasn't satisfied.
The distance of a year and a half opened up a new perspective on my set. There was good stuff in there. I had a fair few gigs worth of evidence that there was good stuff in there. But it didn't… flow. It wasn't stripped down to its essence, it wasn't a set so much as a bunch of jokes and routines strung together by whatever tenuous contrivance I could come up with to get all my best lines squeezed into five, or ten, minutes. I also hadn't sharpened it enough. I was running through it in my head thinking 'Why did you use that awkward phrase? Why didn't you make that gag snappier? Why did you stubbornly keep using that bit that didn't work?' In short, why were you forever trying to write new material instead of improving what you had?
Because if going through psychotherapy does nothing else, it gives you a very effective ability to understand yourself, and to be honest about your motives and achievements – in a healthy way, without the Leonard Cohen obsession.
It made me realise what was lacking in my material, let me see the creative noose as well as the emotional one – that of trying to be as funny as possible at the cost of all else. And it made me want to do something deeper, something that made people laugh, but also hopefully inspired them to go out and be happier and more in tune with who they were, more accepting of themselves and less worried about others' perceptions, in a way that I'd had to learn to be.
Not to waffle on about my depression, but to bring my experience to bear in creating comedy with a theme of taking life how you want to and enjoying it, about understanding yourself as a positive rather than an insecurity. About being cool with who you are and where you're going.
I do believe you make your own luck – to an extent – and so it was that with these illuminations, serendipity struck. I started out in open mic with a hook of sorts as a guy with a girl's name. Partly meant as a 21st century twist on George Eliot and Currer Bell, and I suspect partly a mask of sorts if this comedy malarkey all went, ahem, Up the Creek,
I now wasn't sure what to do with it. The structure of my set (such as it was) and my best line depended on it, but in retrospect it screamed superfluous. But on the other hand it now makes for quite an effective introduction for a ramble themed around sense of identity and worrying what people think of you.
I'm not trying to present this as some momentous epiphany, or suggest that every comic take an extended hiatus from gigging. I was basically forced to completely forget about comedy, and I'm not sure that would be possible to do intentionally. But I will extol the virtues for the intrepid aspiring comic of coming back to your material later on – especially that which you've lost a bit of enthusiasm for – with a fresh eye, and an honest appraisal.
To find the point of a joke, sometimes you've got to admit it doesn't actually have one yet.
Published: 23 Jan 2015
Recent Opinions
What do you think?