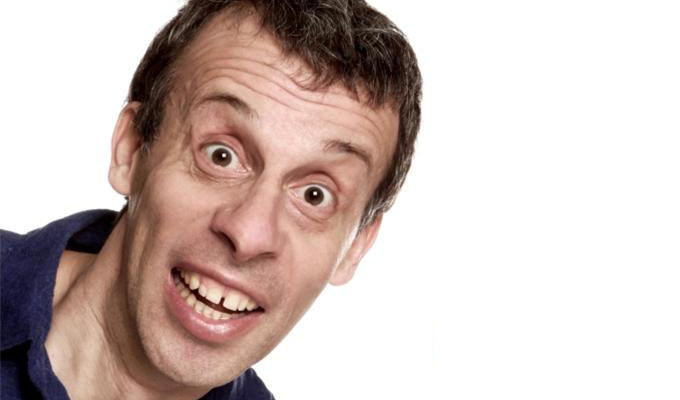 10 reasons why you must read* War And Peace
1. You can then say you've read War And Peace. No-one will know you just listened to it on the radio.
2. It remains one of the greatest anti-war novels ever written. Never mind the heroism, feel the pain, and the horrors, and the futility. It's that moment at the end of Blackadder Goes Forth in epic novel form.
3. It remains one of the greatest love stories ever written. Or several of the greatest love stories. You know that feeling of following your favourite characters over several seasons of a box set and wanting so desperately for them to find happiness and love? That's how it feels to read War And Peace. It's Ross and Rachel at the end of Friends and I must stop using sitcoms as references.
4. Tolstoy's humanity will inspire you. Witness Nikolai Rostov's fearsome pursuit of a French soldier and his realisation that his 'enemy' is just another human being like him. Take a bite out of any chunk of the novel and the juices of compassion seep out like… Actually, this is not a good simile. Tolstoy would be ashamed. Maybe I should stick to sitcom comparisons.
5. Surely one of the most beautifully and (ironically, given its length) economically written novels ever. Tolstoy's ability to describe human feelings would, I'm convinced, have had him burnt at the stake as a warlock or demon or something in the Middle Ages. It's just not human. Like Beethoven or Wagner, it's superhuman. To read his description of Andrei lying wounded and that sense of a life flowing away is to be convinced that Tolstoy must surely have died himself, then come back to life to write it all down for us. There's just no other explanation. To be able to conjure feelings like that, it's just not natural. Burn him!
6. It remains the most modern novel ever written. I call it – when I'm trying to impress at dinner parties, which I frequently am – the first pre-post-postmodern novel. He's the precursor of the post-post-modern writer who says yes, life has no fixed meaning ('post-modern'), except for the meaning that we give it, even if that meaning is only in the search for that meaning and now you see why I'm never invited a second time. He offers us possibilities - maybe love is the meaning of our lives, or God, or the godlike within us. But with all the characters constantly questioning meaning or desperately trying to find meaning or feeling that their lives have lost meaning, War And Peace is, for me, the greatest novel of the 21st Century. (Do you see what I did there? I said '21st Century' not '19th'. Can I come to your dinner party?)
7. Its subtitle could be: Of Mice And Men, as in 'the Best Laid Plans of mice and men…' Though I believe that (sub)title's already taken. It feels so ferociously modern in the way it presents everyone – from Napoleon to a beggar, from lovers to generals to the lowest prisoners – as a victim of circumstances. No one can impose themselves on fate, however hard they try. And boy, do we all try! Russia is saved – slight spoiler alert – by the one person, Kutuzov, who's courageous enough to do absolutely nothing. Now, there's someone who understands the world.
8. Enough of the lofty reasons for listening/reading. If you want to pull, don't worry about going on Tinder or match.com or wherever, just copy and paste some of the expressions of love in War And Peace. There can be few greater encapsulations of what it feels to be in love than how... actually, I won't give you examples – SPOILER ALERT and all that - but, as with so many other areas of human feelings, Tolstoy's ability to take a clump of emotions and lay it out on a slab in front of you for you to marvel at remains unparalleled. ('Burn him!')
9. Never judge a book by its cover. But do judge it by the number of times you have to put it down for a moment, sometimes even for a day, simply because you've just read a passage that's so good you can't (or don't want to) recover from it. War And Peace has more moments like that than any other book I've come across. And not just because of its size.
10. Finally, you should listen to War And Peace on Radio 4 on January 1 because that will have already dealt with that New Year's resolution you made to get more culture in 2015. Think about it as the aural equivalent of that gym membership, a sort of late Christmas dinner for the ears that leads you pleasantly bloated and satisfied, slumped on the sofa with a sense of joy at having consumed one of the greatest novels of all time.
• Radio 4 will broadcast War And Peace from 9am to 7pm tomorrow, then again in weekly instalments from 9pm on January 3. David Schneider's company That Lot will be providing companion tweets at @BBCRadio4 tomorrow, with live updates on the Radio 4 website.
Published: 31 Dec 2014
What do you think?