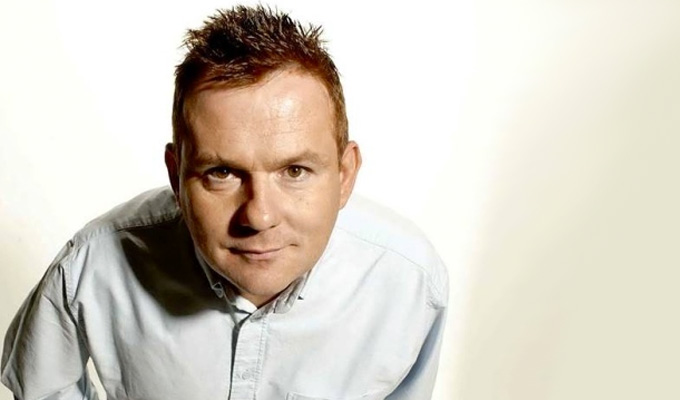 When the laughter dies down
Congratulations on doing achieving what you may have dreamt of all your life, or for fulfilling a more recent ambition. You are doing something that will impress the pants off of most human beings. You will top trump a brain surgeon, a footballer or an astronaut in any conversation about your occupation. You are able to do something that petrifies most people.
You are a stand-up comedian. Take a bow.
While others fear public speaking more than death, you breeze into a room full of strangers, take the microphone and inspire awe amongst an audience. You may be physically frail, you may have been bullied all your life, and you may have failed at every job and exam you ever took. It doesn't matter because you are now able to do something more impressive than what Madame Curie, Elijah Mcoy or Alan Turing did.
You make people laugh.
The bright lights, the adulation, TV, travel, mixing with the stars the perks can be endless.
Okay there is the competition, the drive to succeed. Getting open spots, getting paid spots, getting an agent, getting on TV.
Then there is the travel, the long drives which can feel like a lifetime if the gig hasn't gone well. Chasing up payments for months. Finding the gigs for your empty diary, dealing with bullying from other comics and promoters. The excitement of a great gig and the feeling of despair from a death on stage. Self doubt, worry, fear, paranoia.
The question that will arise from time to time "what if I am not funny". Watching your peers do well. Sitting at home watching comics on TV who you know are not half as funny as you. Not being able to go to family functions because you are working. Missing out on birthdays, christenings, and weddings. Going back to an empty hotel room in a town or country miles from home. 'Where has the glamour gone?'
The pressure you are under is enormous and you probably don't even realise it. Okay, so we all know the deluded act who apparently storms every gig, or the weirdo who loiters in the corner unable or unwilling to talk to anyone else. We can see when others have a problem.
But what about 'ME'.
How am I doing? If I am tired is it the driving or could it be something else? If I am drinking too much is it a problem or just part of the life of a comic. Mental unwellness affects one in four people at any given time. There is a compere and three acts on the bill. I am okay, so which one of those three is it? That's the problem with statistics; it could be all four of us averaged out. How will I know?
We are all lone workers, but we are not alone. We have a huge support network among ourselves. It's easy to access. Talk to other comics about stuff other than gags. Think about how it comes across when someone walks into a dressing room where a conversation is going on and is ignored. Don't be shy to take a number and call. If you think this is patronising advice I suggest you are part of the problem. Just because you are currently okay do not be dismissive of people who are not.
The comedy circuit attracts people who are mentally frail and vulnerable. It also attracts bullies and egotists. It attracts people who don't fit in to mainstream society. It can break the strongest of us.
I haven't had any mental health problems YET, but what if there is one waiting for me?
Being a stand up is socially isolating and can be a lonely place but it doesn't have to be. You may experience depression, anxiety or any number of ailments but it doesn't have to be the end of the world. You can get over it, get through it, live with it and recover.
There are simple steps you can take to promote positive well being.
• Try to get out of the house
• Watch what you eat and drink
• Do something physically active (even if it's walking, taking the stairs not the lift)
• Try to maintain contact with other people
This is simple advice but you would be surprised at how effective it is.
When the laughter dies down and you find yourself on your own, you are not alone.
Where to get help
You can get help by picking up the phone and calling your GP. You can access out of hours services run by the NHS and many charities.
• Mental Health Foundation
• Mind
• NHS advice
• The Calm Zone
• Big White Wall
• The Samaritans (for any feelings of distress or despair) Samaritans has a Central London branch to receive callers at the door 9am-9pm

• John Ryan is an stand-up and writer who worked in community care for ten years and has an MA in health and social policy. Twitter
Published: 12 Dec 2014
What do you think?