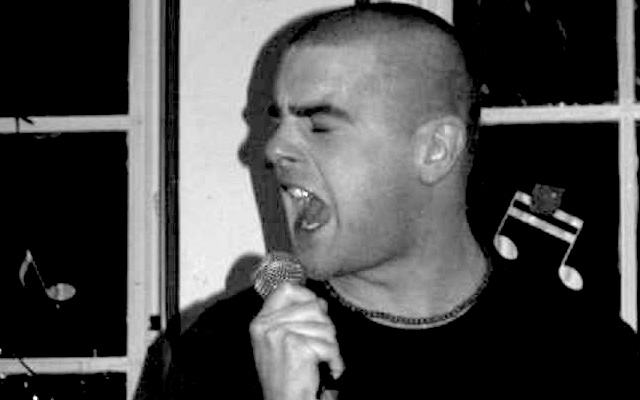 That joke isn't funny any more
I hate it when people whip out unfunny witticisms that everyone hears all the time. And I'm not just talking about telling an unfunny joke. I'm not just talking about a mistimed, misguided witty comment. I'm talking about people recycling ancient 'witticisms' and say them as if they're funny and new. It bothers me. Deeply.
I was on my biannual jog yesterday. When I passed a group of teenagers, one of them yelled 'Run, Forrest, run!'
We all know this isn't funny. His mates didn't find it funny. Even the guilty party, regardless of how obviously sick they are, must know on some level that it isn't funny. And yet the individual decides, through some twisted judgement, through some kneejerk idiocy, that this will be the funniest thing to say. But it fails. This is because, since Forrest Gump's release in 1994, everyone's been yelling it to runners everywhere. That's 20 years of the same 'joke'. Pathetic.
I wouldn't complain, except this sort of thing happens all the fucking time. Example: you knock on the front door of someone you know really well. They open it up a crack, obviously see that it's you, and then say: 'Sorry, no Jehovah's Witness!' The joke is that you're not a Jehovah's Witness. What would possess a human being to say something so worn and so worthless? It makes my blood run cold.
There are others. Like when someone enters a room with a bunch of flowers and someone else, who knows they flowers aren't intended for them, says: 'Flowers? For me? You shouldn't have!' This 'witticism' runs along the same lines as the Jehovah's Witness 'joke'. We're supposed to find it funny because we all know the flowers aren't meant for them, and they're pretending that they are. Which would probably be fine, except it's the billionth time everyone's heard it, and so an empty horrid awkwardness smothers the room, during which everyone briefly thinks about self-harming. And all because someone walked into a room with some flowers.
Whoever tells jokes like these is essentially a psychopath with an inability to emotionally connect with those around them, and no remorse for the consequences of their actions.
These are just three examples. I'm certain there's more, so many more, but I'm too furious to think about them. But how are you supposed to respond to this level of triteness? Are you supposed to pretend you've never heard them before? Are you supposed to wilfully enter a deluded fantasy land where this is an original joke? Are you supposed to pretend, for a moment, that you believed the person really thought you were Forrest Gump, or a Jehovah's Witness, or that they were receiving flowers as a surprise gift, before cracking up laughing in uncontrollable mirth?
At this point I would offer some expert advice on how to deal with these situations, but all I do is meekly titter and feel dead inside. I honestly believe there's no hope. The social pressure is too much to cope with. Imagine pointing out to these people, to their faces, that they weren't funny? All they wanted to do was make a little joke. You'd ruin their afternoon. And so, because of our natural empathy for human beings that these 'joke' tellers so sorely lack, we're forced to keep our mouths shut and laugh along. And that's the way it has to be. Forever.
• The Captain Of The Rant's website is here, and he tweets here.
Published: 18 Nov 2014
What do you think?