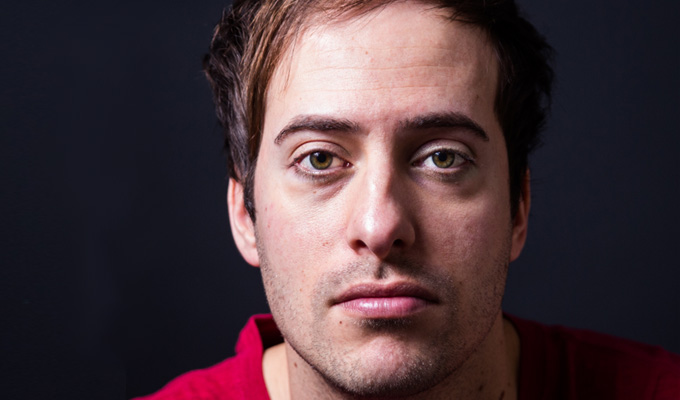 Why I had to complain about Dapper Laughs
First of all I'll lay my cards on the table. I hated Dapper Laughs: On The Pull. I thought it was one of the most awful pieces of television in recent years. To me it represented the worst of lad culture.
I watched it like a few thousand other people and found I wasn't laughing, but that's nothing new. I watch a lot of comedy which in the end, I don't find particularly funny, just like people won't find me particularly funny. (I hate those people)
Usually, I can appreciate the art form; written jokes, the effort undertaken, attempts at characterisation, even if the programme isn't specifically aimed towards me.
Maybe then, this was simply an excellent satire. A (very) heavily disguised one. Maybe, but where was the nod, the wink, the subversion, the characters comeuppance? They never happened. There was evidence of wit, energy and charisma, but any of these achievements were overthrown immediately by the reprehensible language and the contempt shown towards women.
This could have been a terrific programme and a well-observed comedy character, exploring what really lies behind the machinations of a 'lad'. Look at the work of Chris Lilley. His portrayal and exploration of a young man, Jonah from Tonga, who rebels against his education, his family, his peers, was exquisitely done. It wasn't just about a kid going round drawing dicks and punching people, it was about a lonely boy missing his dead mother, seeking affirmation, rebelling against intimacy, channelling inner turmoil which manifested into misbehaviour. It was nuanced, moving and very funny. That show was on BBC3. Its audience, like ITV2's, are young, showing that television can make the younger generation laugh and think at the same time without condescension.
With Dapper Laughs, I couldn't work out where the laughs were coming from, or more importantly where they were going to? What kind of person finds this funny? What effect is this having on a viewing audience? Especially young people. Should I care? I don't know, but I did. I more than cared. I was concerned. I was angry. How can someone talk about women like that and have it endorsed by a national broadcaster without any restraint?
On Monday I couldn't hold it in anymore. I may have overreacted. I did something I've never done before. I upped sticks, moved to Tunbridge Wells and made 'An Official Complaint'. I called ITV, using a landline telephone operating system. I was that angry . I was pacing like a lion at Bangkok Zoo.
'Hello, who do I need to talk to, to make a complaint?' 'Me,' the operator said. I ranted for nine minutes. I wont bore you with the details. 'Thank you for that,' she said. 'I'll pass it on in the morning.' (It was 6pm) 'To whom?!' I asked. 'The managers of ITV,' she said, without any audible sign of empathy or concern. And that was it. Done. Phone down. No typing, no contact details taken. I felt like a buffoon, who may as well have just opened the window and screamed I'm as mad as hell, and I'm not going to take this anymore!!' A window, which, by the way faces a dead tree and the DLR.
Two days have passed. The whole sorry six episodes are over and so is the tour, the album, and the career.
I admire Daniel O'Reilly appearing on Newsnight. He didn't have to do that. He could have just run to the hills and left a vile taste in my mouth. He was contrite, but not enough to justify what he was doing, in my opinion. There I suspect lays the problem, I don't think he knew what he was doing. A comedian can make a funny 6 second Vine. A funny 6 second Vine cannot make a comedian. Surely.
At the end of the day, Daniel O'Reilly will have had the roughest ride. A humiliating one. Like he said, he got carried away, and so did ITV. A valuable lesson to all, and a highly charged, thought -provoking debate.
Published: 12 Nov 2014
What do you think?