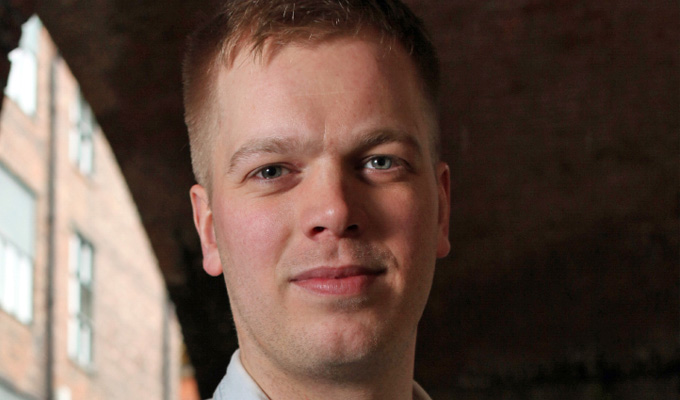 Time waits for no funny man
I've recently come to the conclusion that time waits for no funny man, nor funny woman.
I've been working my way up the comedy ladder for nearly three years. I started as a shy, eager, whippersnapper, who possessed a deluded perception of what 'being a comedian' entailed. I thought I'd do a year or so building up my name and reputation. Then once my star had begun to rise, I'd start picking up the bigger gigs (opening the likes of Jongleurs and The Comedy Store of course). After all, it would probably take a further 12-24 months for me to start headlining these cathedrals of comedy.
What a complete fool, I hear you say. But I expect no one who ever embarked on a similar journey was really any different.
It was in the first few weeks of plying my new trade that I realised something important…comedy is tough!
Finding a gig can be time consuming and frustrating. Then you have to work out how you're going to get there without paying £300 for a 30 minute ride on a Northern Rail 'Bone Rattler'. The hardest part is controlling your emotions and enthusiasm levels post-gig. If the venue was packed and you 'stormed it'* (*over-exaggerated term for 'performed adequately'), then you wake up the next morning determined to be Rotherham's answer to Eddie Murphy.
However, if the gig had more acts than audience members, and your set went down like a Nick Clegg speech in a student union, then you wake up feeling differently. You feel bereft, and as though comedy may not be the right career choice for you. The key here is not to dwell on these emotions.
The mistake I have made in my still infantile comedy 'career' is that I've allowed poor performances to affect my commitment and motivation. There's a saying in my hometown of Rotherham, 'When you fall off the horse, you get back on, otherwise you can't get in to work' (admittedly this makes no sense, as I'm suggesting none of us own cars, but we do have employment…which is ridiculous!).
What I'm trying to say is that I've lost too many days, weeks and months to melancholy. Daydreaming about 'being a comedian', rather than actually being a comedian. I should have filled my diary up and built up my stage time. Five minutes here, open spots there. Charity events, competitions and character nights. (I did actually try a character night. I played an overweight, butch, gay, Northerner named 'Fred Dingleberry'. Nobody could see any difference between the character and myself, so I scrapped Fred forever.)
I've spent way too long making excuses for my relatively low gig rate.
'Joe Bloggs has done 100 gigs in his first six months! I could never do that because I have other commitments. Things like my job and the Bake Off every Wednesday evening.' It's just an excuse. I see that now and I know what I need to do. I need to fill my diary up. I need to hammer the inboxes of as many promoters as I can muster (I can just see promoters rolling their eyeballs at this), and I need to stop making excuses. Sound intentions and lofty ambitions are no substitute for good, old fashioned, hard work.
After all, time waits for no funny man. (I am aware that labelling myself a 'funny man' is pretentious…but I liked the title).
• Follow Simon Ramsden's progress at his website or @rambocomedy.
Published: 17 Oct 2014
What do you think?