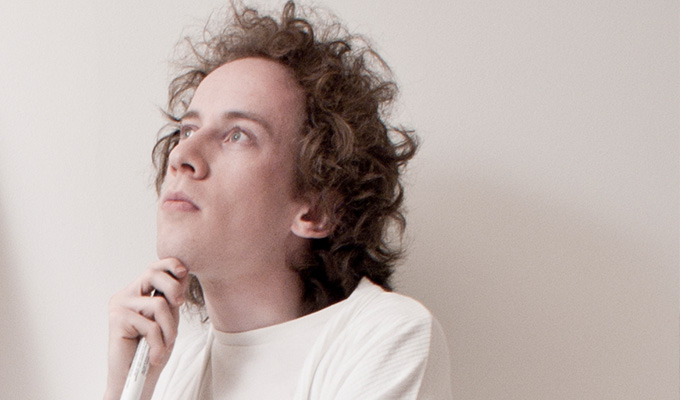 Surprise! A critic's in...
I think we can all agree that in the past year or two there's been a sea change in how performers look at the Free Fringe. In the past most tended to look down on it. But now most would say it's a valid and often superior model for putting on a show in Edinburgh.
However the one drawback that still looms, is how everyone else sees the Free Fringe shows. Audiences are still more than happy to loudly enter a show ten minutes before the end, only to sit at the back and discuss with each other whether they should stay for the last five minutes. This is especially jarring to deal with when your show is not straight stand-up.
But the main annoyance is that reviewers and industry don't feel any obligation to tell you when they plan on coming to your show. Having tried to get two such people along to see my shows for years, I was surprised and panicked to find them both turn up 30 seconds before the show was due to start. You might say that, if the show is good, it should be ready to be viewed on any night at no notice. And ideally that would be the case. But that's certainly not how paid shows work. Some paid shows will even change their mind about when they are accepting reviewers, opting to add a few more preview dates onto the start of their run.
The frustrating thing for me is that I've helped bring numerous audience members into paid shows done by friends of mine, who've known several days in advance about reviewers coming. Yet I have not had a chance to help my own show at all. You might say that reviews are all bollocks and it doesn't matter. Though in reality, there will often be more people reading a review of your show (or just glancing at the star rating) than ever come see your show.
In many senses I would rather not be reviewed at all than run the risk of having a terrible show on the one day reviewers turn up. Because there's always one day in each run that is a complete clusterfuck of a disaster. Your flyerer has to cancel last minute. Tech problems in the venue are stressing you out. Audience numbers are low. You can tell before it even starts that only a small portion of the audience is going to really enjoy it.
Comedy is so much about mentality and confidence (in the minds of both the performer and the audience). Having a series of misfortunes hit you, and then having an intimidating reviewer walk in unexpected, it can often affect the performance itself, especially if your show is heavily dependent on the room as opposed to just reading off a set script.
Ultimately it's my own fault for letting reviewers unexpectedly attend a show that varies so much day to day (if I was a more confrontational person then maybe I'd have turned them away, knowing that it would be a bad show). But all I really want is for my show to be reviewed on an equal footing to a paid show, that way there's a much better chance of me not wasting a reviewer's time.
• Gareth Morinan's Play: Time is on at Banshee Labyrinth (Cinema Room) at 20.30 daily. Non-reviewing audiences are welcome at any time.
Chortle's Steve Bennett writes: I certainly am of the opinion a show should be ready to be seen on any performance. If you would change a show because you had industry in, why wouldn't you change it for the other punters as well? Yes, I was one of the audience of about 15 in Gareth's show yesterday, after he chatted to me in person and sent an email asking me to come. I get up to 100 messages daily begging to come and review shows, so it's very rare for me to take any of them up. In most cases I'd try to tell free shows I was coming in advance (also to get a place reserved!) but it's occasionally useful to have 'just turning up' as a fallback if schedules change last-minute, as in this case. Also, I've not heard of a paid-for show turning away critics on particular nights after the preview season (which admittedly is sometimes extended)... and I believe even paid-for shows sometimes have bad nights, with dodgy audiences or other external factors. My review of Gareth Morinan's Play: Time, already written before this piece was submitted, will appear tomorrow.
Published: 14 Aug 2014
What do you think?