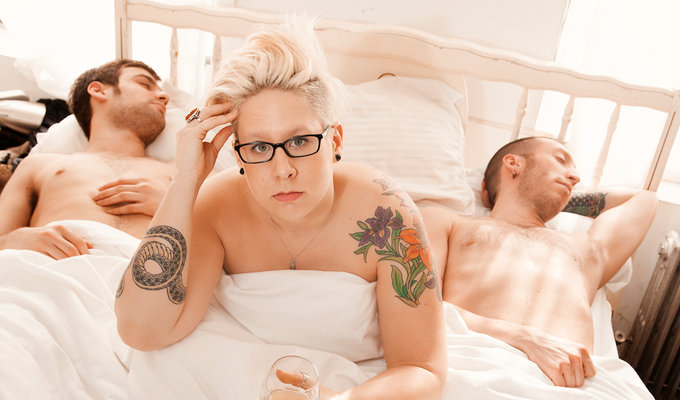 'British audiences value comedy more than Americans'
Comics from all over the world dream of moving to New York City. It's amazing. It's the place Carlin, Cosby, and Pryor started. You go to the Comedy Cellar now and you see the legends of today's comedy scene and they still all sit at that table above the club. It's a great city and the comedy scene is vibrant. If you play your cards right you can get up ten times a week. One of the last shows I played in New York was in the back of a bar in the Lower East Side: the show's called Comedy As A Second Language, the room seats about 50 and it's free. I went up. I did well. And two comics later Judah Friedlander went up. That was exciting.
After ten years of living in New York and five years of doing stand-up there, I left the NY scene and moved to London. New York has a lot to offer but the expected path to excellence had become a bit dull to me. In New York you work to build five minutes. You work for YEARS building that five set, you get your tight five and then hopefully you're invited to Montreal auditions to perform on New Faces. Once you get to Montreal, hopefully you get seen by someone who'll put you on a late-night show. Then more clubs. Then more touring.
It's a fine way of working and nothing will help you hone jokes then boiling things down to five minutes, but it's not satisfying to me. I've been going back and forth from there and the UK for the last five years for the Edinburgh Fringe. I think you guys do it better. To me it looks like you comics here build from a five minute set to a fifteen, then you get to go to Edinburgh and do a mixed bill show like Comedy Zone or the Comedy Reserve. Then you double up with a friend and do a two parter, slowly working your way to an hour.
This seems like a better way of working to me. I feel like it gives the comic more creative licence and the chance to take risks. I think it's called a 'Tight Five' because you have little room to move or breath within it. Sometimes, that feels stifling to me.
Obviously, this is a bit of a generalisation, but I'm talking about the majority of what I've seen in the last five years, in New York. I find the scene highly competitive, competing for something I don't care about any more. Yes I'd like to be on Fallon, and yes it'd be nice to go to Montreal… but I'd KILL to talk on stage for an hour, to a group of people who came just to see me. I would throw all my money at that opportunity. And I have. That's what Edinburgh is.
Also, as I've been told many times, the comedy scene isn't nearly as lucrative here as it once was but it still trumps New York. First off it amazes me that people are willing to take a punt on my show during Edinburgh. People I don't know have paid money to see me. British audiences seem to value comedy more.
In London you have an alternative comedy night, appropriately called The Alternative Comedy Memorial Society. It's brilliant and it's fun. It's comedians on stage doing weird stuff in the basement of Soho Theatre and the patrons have paid £12.50 to get in. ACMS pay their comics to be weird on stage. In New York we have a show called Underbelly. It's brilliant and it's fun. It's comedians on stage doing weird stuff in a black box theatre in Queens called the Creek and the Cave. And it's free. But no one gets paid. In fact, I doubt people would turn up to the show IF it did cost money, because they's rather do something else and just not take a chance.
I've been told time and time again that the comedy bubble here has burst, but it seems stronger here than in the US. Comics seem to be able to make a living here without being on TV. Even IF you get a late night set on one of the shows that's no guarantee you'll be making a living before or after the television appearance. I know a couple guys who've gone on a late night show and the next day they're back at their day jobs serving food or working in reception.
Road work is also more lucrative here, because the country is smaller. Often clubs don't pay for your travel so to get from New York to Denver Colorado, you're already burning roughly $350 of your paycheck just getting to the gig.
I love New York. It was my home for ten years. I learned a lot about comedy while I was there. It gave me a very thick skin and it taught me how to trim the fat off a joke. But I'm ready for a new scene. Maybe my perception of the UK is wrong but there's only one way to find out. No scene is perfect, but I'm ready for a new one. So bring it London, let's see what happens.
• Abigoliah Schamaun: It's Pronounced Abigoliah Schamaun is on at the Gilded Balloon at 18:45.
Published: 7 Aug 2014
What do you think?