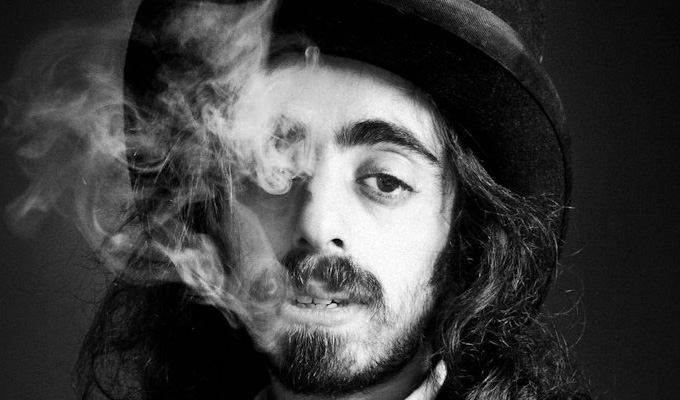 Don't get angry over a word
Midget, Dwarf, Vertically Challenged, Floor Dweller, Petite, Mini, Shorty, Wee...
These are just words.
Changing the word won't make me taller or alter people's reaction, people will still laugh from their cars, ask for pictures or be generally ignorant and/or inappropriate. A change in attitude towards 'little people' is needed, but getting angry over a word without looking at context is an ineffective, and it's a lazy approach towards changing attitudes. I cannot change people, the only thing I can do is change how they affect me. Usually, offensive jokes about 'Midgets' would still be offensive if they used the term 'little people' instead. Take this, from an online joke site:
Q: Why shouldn't you hire a midget chef?
A: The steaks are too high.
Even if you change 'Midget' to 'little person', the joke still undermines and objectifies. It's cheap and offensive because it is a lazy pun. That is all.
I consider myself a comedian first and a 'little person' second. Actually I don't like that term, 'little person'. If you want address me by my height I'd prefer the term 'Migga' or Imaan would also be OK.
I see the world from a comedian's perspective, which is warped and has no gravitas. I don't like the joke because it's uninspired, it offends me as a comedian. Since not everyone is a comedian, nor can they see the world from a comedian's point of view, I don't expect everyone to empathise with my emotion. Yes, taking offence is an emotion. I am responsible for my happiness therefore I'm responsible for my being offended. And I'm not going to waste my emotional energy on a knee-jerk reaction towards a two-syllable word, my emotions have more depth, it will take a lot more to offend me.
Personally, I cannot see how the word 'Midget' in and of itself is offensive, but that doesn't make me right or wrong. There have been many arguments equating the 'M'-word to the 'N'-word, which is an absurd comparison. It's like comparing apples to a simile, where is the link?
When were we as 'little people' captured from our 'homeland' and sold as slaves, killed for being too smart, made to sit at the back of the bus, banned from voting. There was never a million 'Migga' march and comparing these two words together belittles African-Americans' suffering. The 'N'-word stems from hate, fear and ignorance, 'Midget' comes purely from ignorance.
When a word is forbidden it becomes powerful. It can be used as a blueprint on what not to say in order to get away with a shitty ignorant remark. Making it forbidden to say a word drags the conversation away from addressing ignorance and prejudices.
People who are keen to chat to me seem afraid to say the wrong thing... They hesitate with 'which label do I put him under?' and first thing that comes into there head then out of their mouth is: 'Are you a midget or a dwarf?'Common knowledge about 'individuals with dwarfism' is that we get angry over a word. (I am obviously ignoring all the reality TV shows such as Little People, Big World or The Really Little Housewives of Shallowness coming soon to Channel 4)
I hate to say this my fellow 'Miggas', but can you please grow up (pun intended). They're just words and people say hurtful things because people suck... and they will continue to suck. But you either get sucked in or you don't. Surround yourself with people that don't suck as much.
We may be small, but goddamn it we are adults. Let's stop telling on people for saying a bad word. As Steve Hughes said: 'Since when did sticks and stones stop being relevant?'
So I will say this to all 'Miggas' if you feel powerless from the way people react, look deeper into why you're upset. Blaming a word is lazy. Take the context, understand it, and challenge that if you find it offensive.
Don't take those comments to heart, as they actually don't do anything but make you miserable. Don't be miserable, be happy. *
*Upon proof reading this article I realised I ended it with a cheap snow and the seven dwarves joke hope I didn't offend any Miggas or Comedians...but how else could I end this piece?
• Imaan's show, Evolution Of Imaan, is on at Just The Tonic Caves, Edinburgh, at 9.20pm from August 1 to 24 (not 12th).
Published: 31 Jul 2014
What do you think?