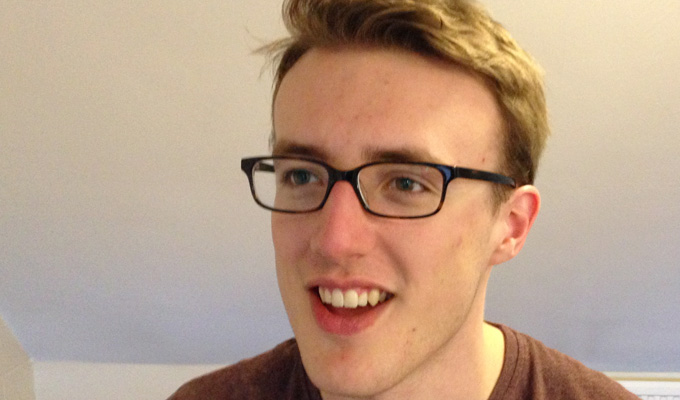 'Club comic' is a putdown for a reason...
Earlier this week, stand-up Freddy Quinne wrote a Chortle Correspondence piece about the phrase 'Northern club comic', which he felt had become a derogatory, dismissive and almost meaningless term. But I think it is a separate genre, even if the type of performer we identify as 'Northern club comics' is changing.
Taking apart the two components of the phrase: 'Club comics' tend to be so-called because of their position in a system that values ingenuity of material; normally stretching ten minutes out of 'who they look like' and what people have said at other gigs, to name two familiar tropes. The term 'Northern' – as applied to comics – probably has more to do with the subject matter; with acts such as Sarah Millican and Peter Kay doing routines on family life, going to the shops and most notably, cake.
The modern version of the old working men's clubs where 'Northern club comic' picked up its negative connotations are the big, chain venues; purpose built to hold 500 or more £20-per-night Saturday punters – and with that shift comes a change in expectations and atmosphere.
Not only are you no longer guaranteed a like-minded audience, but they will expect something similar to the image of comedy they have been fed from the television. I have seen so many sets seem to be trying to be segments that could fit Mock the Week's 'Wheel of News'. It is this lack of creativity, and playing to the audience's expectations is what defines the modern club comic; not where they were born.
Freddy argues that Northern club comics, in these lairy weekend rooms, come out as the strongest of comedians; it is, he says, 'their skill as a comic [that] they're able to appeal to a larger demographic'.
I think that there is a flaw in the logic here, whereby Freddy uses 'a larger demographic' to mean 'the largest group of people', and not 'the widest demographic'. If we define the various types of comedy fan, by the genres they are interested in, then yes; Freddy and his contemporaries do play to one of the largest demographics, by number of people they attract.
But surely it is the role of the comedy critic not to discuss the nature of what is most popular, but to highlight, champion, discover and promote the shining stars of the narrower niche, who work to stretch comedy and to explore new, exciting and potentially risky areas that demand critical analysis. It is in this sense that a critic may not be appreciative of a hack or a crowd-pleaser and groups them as 'club comics'.
Artistic integrity, the ability to forge new ground and work with ideas and expectations in the mind of an audience is what separates the good comics from the club comics. A 'club comic', when used dismissively, is one who sells out old rehashings of old, well-used ideas, not just a comic who is in a club.
Freddy posits the idea that there is only a 'perceived artistic integrity' in stand-up. But what makes a good comic great? A club comic is a lion tamer, against crowds of stags, hens, birthday parties and so on, but surely the job of a good comic is not to pacify the audience, but to give them something they didn't have when they came.
Elements of the archetypal 'Northern club comic' can be seen across the circuit, and across the country. He's usually the cheeky chappy down the pub, transplanted to doing a ten minute spot at the Comedy Store.
Just because some people don't like this assessment of certain people's comedic output doesn't mean that they can accuse critics of stereotyping against geographical region, rather than assessing the artistic merit of a genre.
Published: 9 May 2014
What do you think?