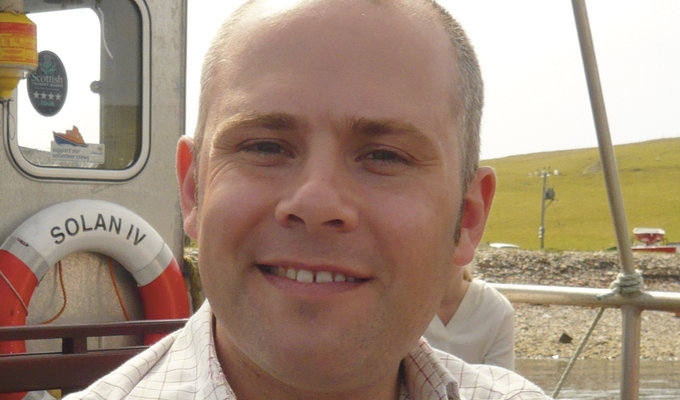 'I was out out of order'
Many people were angered by my recent Chortle article, Would I Agree Not To Book A Female Comedian? Some of you, including people who contacted me privately, understood the point I was trying to make but it's clear the article caused a great deal of offence.
I am not proud of this situation, but I am not going to hang my head in shame either.  The article is out there under my own name and photograph and I'm happy to look any of you in the eye and defend what I was trying to say.  However, there is no doubt that the way in which I tried to make my point was tactless, unnecessarily offensive and clumsily written.
I should also clarify who I am, as at least one person commenting on the articles referenced the fact he had never heard of me.  I used to perform comedy as the character Sir Reginald Tweedy-Duffer, an out-of-touch Conservative MP before deciding a comedy career was not for me. 
My reason for writing the article was not to draw attention to myself or to further any sort of career.  I got involved in the discussion with friends (including a number of prominent female comedians) on Facebook, made some points that people thought were interesting and valid and I decided to work these up into an article.
In hindsight, I should not have been surprised by the reaction.  And yet I was surprised.  I was also irritated that people seemed to react so emotionally and resort to personal abuse, rather than a calm debate of the points I had tried to make.  However, it's easy for me to forget how emotional these issues are for many people.  I am in the happy position of being somebody who has not suffered any significant discrimination.  I am, as it happens, an immigrant; an Australian.  However, the people who attack immigrants tend to leave my sort alone.  As a white middle-class male, I've had a pretty easy ride through life and the only person who ever held my career back is me.
But many of you have experienced a lot of discrimination and continue to experience it on a regular basis.  So when some guy you've never heard of pops up on Chortle blithely saying that he would be willing to refuse to book women, I can see why it made many of you very angry indeed.
I don't imagine the big grinning photograph of me helped either.
Then there was the asparagus analogy, when I likened with not liking female comedians to not liking asparagus, and the gay analogy. The first one was bad enough.  It was frivolous and unnecessary.  However, the second one was really out of order.  I was already on shaky ground, suggesting that I might agree to book an all male line-up for the right money.  Trying to reinforce this point with a clumsy analogy between gay men and sexist audiences was not a good idea.  Neither was my reference to homosexuality as 'personal taste' in any way appropriate.  A gay friend of mine, who is a successful comedian, has kindly and patiently pointed out the error of this description.  He understands that it wasn't the result of hatred and for the record, I don't think anybody chooses to be gay; it is not a matter of 'personal taste'.
It's true that who we laugh at is largely involuntary.  However, the fact that homosexuality is also involuntary doesn't justify a comparison between the two.  The similarities really do end there.
Responding to some of the comments under the original article, I have tired to say what I meant in more straightforward terms.  I suspect most of you understand the point I was trying to make and I stand by this point. 
However, this has been a useful reminder to me that just because something is an abstract concept from my perspective, it may be very real and painful to others.  In view of this, I see why frivolous and offhand contributions from the likes of me are deeply offensive.  For this, I apologise.
Published: 17 Mar 2014
What do you think?