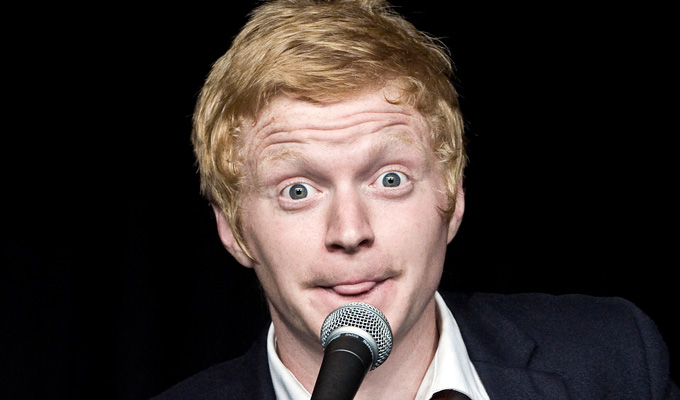 The Prime Minister stole my joke
Joe Pasquale, Keith Chegwin…David Cameron?
Yep; to the list of Britain's most notorious joke thieves, add our gooch-faced Prime Minister. My name's Stu Richards, and David Cameron stole my joke.
Now then. Tempting as it is to satirise about this hardly being his first theft (disability benefits, ARF!), the issue here is one far greater significance to me than politics: Me.
Allow me a slight shift in temporal syntax. (Said the Bishop to the actress.) It's Wednesday lunchtime, last week. I'm sat alone, undie-clad, gaze idly fixed on Prime Minister's Questions. Dave's saying something mean about Ed. And then this: 'I followed very carefully his [Ed's] interview on Desert Island Discs, and I think it's fair to say, he he's no longer a follower of Marx - he's loving Engels instead."
I nearly drop my Beaujolais. THAT'S MY SODDING JOKE.
OK, context: I'm a comic. I do jokes. Proper joke-jokes: set-up, punch-line. Christmas cracker jokes. Dad gags. And I've been performing this particular groaner – the 'he's loving Engels instead' line - for over a year.
Hours later, the media reacts. Huff-Po Politics asks: 'Was today the day prime minister's questions died?'
Christ. Have I killed democracy? It continues: 'David Cameron began with perhaps the worst joke he has ever made - and it is a pretty low bar.'
Now, I hear his Immigration material's a bit close to the bone, but 'worst joke' he's ever made? THAT'S MY SODDING JOKE. The shame - do I share a sense of humour with the shiny-cheeked bedroom-snatcher that purports to serve us? Is this it for me and comedy? I mean, if Stewart Lee robs your yarns you're entitled to feel a tad flattered. But a politician? THIS politician?
And then it hits me. Unbridled elation. I haven't written any new stuff since August, and now the Prime Minister Of England (et al) has stolen my punchline. This isn't just gag material. This is… this is… A BIT.
So I set about putting together my David-Cameron-nicked-my-material material. A song – that's it! Remember that song by Len: Steal My Sunshine? I'm going to do Steal My Punchline. That'll be funny, right?
Well, you can judge for yourself below. It has as much evidence as I can muster that it's actually my joke. It's possible he got it elsewhere – perhaps on the infinite-monkeys cluster-LOL of Twitter. It's possible that like most of us one-liner types, he too channels a paronomasial predilection through the medium of the one-liner in order to avoid having to bare his soul to an audience. But I'm sticking with the first one because it suits me.
As I write, the video has about 1,700 views. Not so much 'viral' as 'a little poorly', but I got recognised in a pub by a by a bloke and that'll do for me. I also got retweeted by Terry Christian - where I'm from that's as good as getting a cuddle off Nelson Mandela would have been for everyone else.
I wonder how the Prime Minister will react to my charge. Will he discard it like privileged progeny in a country pub? Will he pilfer more of my 'funnies'? Recruit me? Your move, D-Cam.
Course, there's perhaps a greater issue here – one about the potential for plagiarism against the backdrop of social media. But I'll leave that to finer, more worrisome scribes than this one. Me, I've got communist puns to get back to.
Too Che, Dave?
• Stu Richards tweets at @StuRComedy and his website is here.
Published: 6 Dec 2013
What do you think?