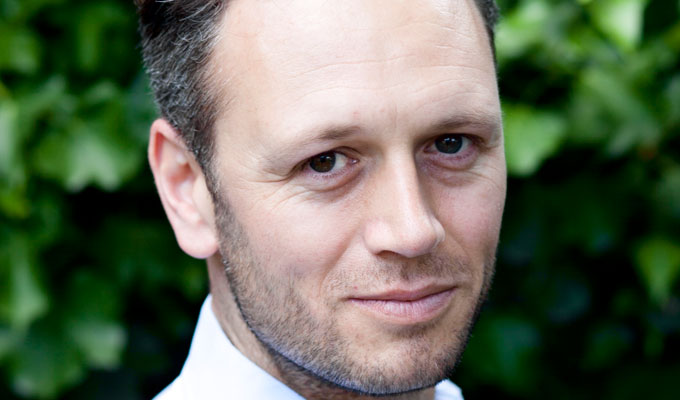 Why politics needs a bunch of comedians...
The comedian, the funny man, the clown, the fool. What they say is unimportant. Be serious? They can't.
Really? Because one thing stands out in outstanding comedians: a point of view that takes a stand. Russell Brand being interviewed about politics by Jeremy Paxman. Eddie Izzard saying he'll stand as Mayor of London. The party of Beppe Grillo, Italian comedian, this year getting the largest number of votes in the country's elections. This is not the 20th century anymore. (Granted Grillo's party proved as useful as an ice cream teapot, in which Grillo was the crumbly flake - tasty, but no good for tea. But that's fine, Italians don't really do tea).
The people are speaking, they are grasping for an alternative, they want things to be better; the people want representatives, something that politicians seem to no longer do. To be fair to the politicians, the people also want flatscreen TVs. And cake. Which would make Marie Antoinette happy.
But we are living in the future, a future where much that has served us in the past is increasingly irrelevant. Like the idea of getting onto the property ladder before the age of 40. And part of that means we are disconnected from our politicians.
They talk, they legislate, they buy duck houses, but they don't seem to exist on the same plane as us. And no matter how much they speak, they don't talk to us. The future we live in is one where politicians have lost that ability. Unless their words come in soundbites that would fit into a tweet, it is too much for our distracted attention spans.
Jeremy Paxman accused Russell Brand of being facetious for making a joke. The real joke is that Brand, by making a joke, made the interview more interesting to watch. The politicians may not like it but the people want to be entertained. If it takes a few jokes to help get the message across, bring on the jokes. Words must be listened to to be worth anything, and by taking themselves so seriously, politicians are making their words irrelevant.
On the other hand, the only people who speak, sometimes for hours at a time, and with people not only listening to them but paying for the privilege, are comedians. The fool. He may speak the truth or he may just speak foolishly, but the people still listen. A truth, universally acknowledged: Everyone loves a nob gag.
Comedians have other powers at their disposal. Fundamentally, the skill of getting the crowd's attention is the skill of a leader. The comic is intelligent and knowledgeable (sometimes about some very random things), they connect with their audience and elicit emotion from them, and some of their greater ideas will stay with an audience for years.
Comics also show a conviction in their words, meaning that even a profession that supposedly takes nothing seriously is held to high standards. Ask Angus Deayton.
Us comedians are more than just angry young men. Some of us are women. And we have strong convictions; we have the ability to make important points through humour and, unlike politicians, people want to listen to us. We are the future if we want to be. Russell Brand talked of revolution, but for revolution people need to get off their comfy sofas and away from their flatscreen TVs. But another revolution is already happening: The comedians are starting to lead.
Let's make people laugh. Let's make them think. Let's give them a vision of the future that's worth voting for. Then let's make them laugh some more.
We are comedians and we can make a difference. Tell the people: The comedians are coming!
• Al Cowie thinks that people should vote for Legacy: The Grandchildren's Party, because its focus is on the long term. And because he set it up.
Published: 28 Nov 2013
What do you think?