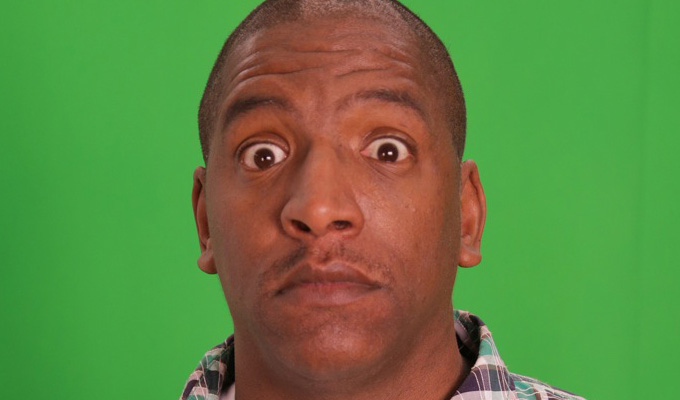 The imponderable joy of the open mic comic
As a comic on the five-minute circuit it struck me as complete utter madness that I've joined an exclusive egotistic self-deprecating club designed as a relief for people with narcissistic tendency and perhaps masochistic traits.
I do wonder why we put ourselves on this rocky journey of chasing approval from strangers. Strangers who would happily tear us down if we fail to evoke that involuntary vocalisation that comes from the humorous connection of carefully chosen words.
Many of the open mics are stuff in the dingy dungeons of the working pubs, hidden away like a Katie Price novel, only acknowledged if the payment of a pint is received.
Maybe 15 or more comics sit sporadically in a closet venue carefully rehearsing their aesthetic monologues by mouthing words that they hope will elevate them on to the path towards the holy grail of comedy: a paid gig or maybe a guest spot on Mock of the Week.
We greet each other by asking the ritualistic questions that plague us comics due to social deficiency. Either 'How was your last gig?' or 'When is your next gig?' In what is an obvious decoy to examine the opponents and wonder if they are funnier than us.
We look around at the chosen venue with the desperate hope that this is not like past experience and this will contain a real audience rather than the cheerleading squad of a popular newcomer. The more travelled comics reminisce the time when they, too, once had friends.
The MC hastily puts together a running order for us, while we imitate meerkats twisting our heads as we size up the room, space, comics, audience and wallpaper. Anything that will reveal the hidden secret that will guarantee comedy gold.
As we settle back and listen to each comic dispel their craftily prepared jokes. We marvel with jealousy those who produce the killer lines that cause euphoria in the room. We quickly dissect the joke to understand the reaction and work out how we can recraft it to make it our own. We gulp with fear and avoid eye contact with those who provoke deafening silence, but glee with delight inside that it wasn't us.
As I partake in this ritual self-abuse, but without any climax, I ask myself what is it that I love about this profession? Why am I and so many others grateful to give up precious time that could be spent with our families, friends... or more importantly watching TV.
Why do I want to push myself up and down the country for no money and pending bankruptcy just for a chance to perform to an audience of three; or some random drunken crowd who don't believe you're a comedian unless they've seen you on a TV panel show.
Why do I force myself to deal with spectators who see my attempts at whimsical allocution as a chance to voice how funny they are or worst, you're not?
I often ponder to myself the reasons on why I have chosen this precarious career. Especially on those days when my set is met with awkward roof-staring and venomous looks of disappointment that I wasted precious minutes of people's lives.
Am I just displaying egoistic behaviour and fulfilling a desperate need to be the centre of attention?
Am I looking to fill the emptiness I feel mentally by subjecting myself to public ridicule in order to be socially accepted?
Is it to raise my public status, therefore appearing more confident, sexually appealing and increasing my chances of adult-on-adult action to the opposite or same sex at the same time reducing my solo exploitation?
Though I think there's an element of truth in all of those I do believe that my underlying reason is I simply enjoy the ability to make people laugh.
That magical moment when the sound of unified uncontrollable laughter by strangers who have come together as one and share a single experience. This causes a burst of self-pride and in some cases a tingling sensation in the lower regions. To cause someone to laugh on my terms is the most simple, hardest, satisfying and jubilant emotion one can have to feel validated.
I think I do the open mics for the instant approval. A way to get out my aches and pains. To share my ideas, thoughts and perspective on myself, life, objects without lecturing or expecting agreement or simply just to rant incomprehensible cogitation to a captive audience.
You could argue that doing open mic is a form of therapy or in some cases, rehabilitation. Maybe it is. We all feel a little dysfunctional at times. Satisfyingome more than others. Maybe comedy is a way to talk out those taboo feelings and challenge them head on and who better to cure your imploding self-doubts and build up your self-esteem than the awaiting attention of an eager open mic audience.
• Russ Haynes performs simply as 'Russ' on the circuit.
Published: 25 Oct 2013
What do you think?