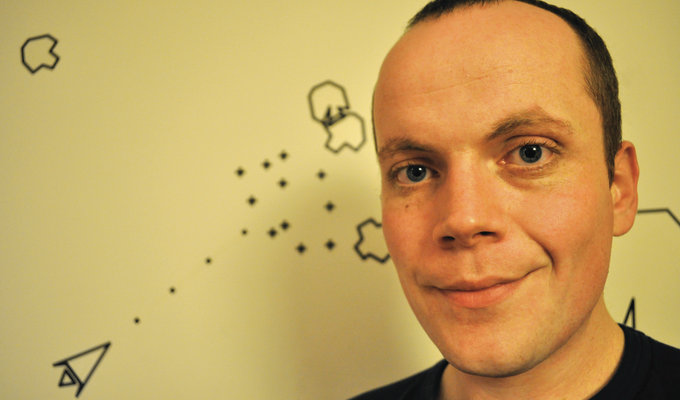 Double or quits...
British comedians are now well-known for providing some of the greatest laughs in the world of modern entertainment, though had it not been for a breakthrough back in the 1980s, things may have been a little more stagnant. While many classic acts reigned supreme 30 or 40 years ago – Morecambe and Wise, for example, and the Two Ronnies – others are not so fondly-remembered.
Many are, in fact, chastised for their simpler old-school approach, an approach that did not fare so well when the new kings of alternative comedy emerged.
Here are five double acts from years gone by – and what happened to them.
Little and Large
Syd Little and Eddie Large were not brought together by coincidental names - they met each other as Cyril Mead and Edward McGinnis before their shapes dictated their new titles. Their 14-year run of TV shows on ITV and the BBC from 1977 to 1991 replaced Morecambe and Wise after the latter pair defected to ITV, but Little and Large never truly recaptured their rivals' ratings.
As the Beeb itself explained 'while never groundbreaking, they provided consistent and durable middle-of-the-road entertainment aimed at and pleasing a specific type of audience'. The pair eventually went their separate ways when Eddie Large was told he could have a heart attack at any time, eventually forcing him to have a heart transplant.
While Eddie decided to stop living it large and settle into family life, Syd Little went into a career that reflected his 'straight man' persona on-stage - the restaurant business. A trip to his hometown of Fleetwood in Lancashire offers weary travellers The Little Restaurant at the Strawberry Gardens pub - uncomplicated English food at low, low prices. Just don't hope for a reunion; the two haven't spoken to each other for a good few years.
The Krankies
As perhaps the only married couple in modern memory to portray a small schoolboy and his father, Wee Jimmy Krankie (Janette Tough) and her dad (Ian Tough) were semi-permanent fixtures on TV from the 70s all the way through to the 90s, following a breakthrough listing at the Royal Variety Performance in 1978. From sketches in Crackerjack with Stu 'Oooh! I could crush a grape' Francis to French & Saunders' many alternative takes on popular movies, The Krankies' act seemed to draw most of its laughs from the pair's self-awareness of just how annoying they were.
Still, the dream lives on for the duo. Since the Glasgow Herald named Wee Jimmy Krankie 'the most Scottish person in the world' in 2004, the pantomime scene has bolstered Janette and Ian's 'fan-dabi-dozi' later careers; however, public perception of the couple perhaps hit a low point in 2011 when Ian revealed on a radio programme that the couple had a prolific sex life in their heyday, incorporating swinging and an act so questionable that their boat went off course during a sailing trip around France.
Nobody asked if their outfits were on that day, though this was likely due to a desire to maintain the collective sanity of a British public that was already forced to consider the prospect of the pair's nuptials in the first place.
Cannon and Ball
As the story goes, Tommy Cannon (born Thomas Derbyshire) and Bobby Ball (formerly Robert Harper) only made the switch from singing to comedy because it earned them an extra £3 a night back in the 60s. As many people would later claim, they shouldn't have taken this step - though they nonetheless wooed literally dozens of people in the nine years they had at the top of ITV's comedy list from 1979 to 1988.
 As a catchphrase-heavy duo, it was perhaps the line 'deep down, you really hate me, don't you!' that rang truest; off-stage, they rarely spoke to each other, but after two sitcoms flopped, both found God and became good Christian men, reconciling to become best friends once more.
Nowadays, alongside gospel-based church shows the pair can be seen advertising windows for Safestyle UK working alongside fellow enigmatic northerner Jeff Brown in the advertising campaign. Indeed, one catchphrase that served them well in the 1980s has come in handy once again: 'Pick up the pigging phone!'
Hale and Pace
Gareth Hale and Norman Pace were a little later to the game than the other four pairings on this list, but that didn't stop a meteoric rise in popularity for the pair; their ten-series ITV show ran from 1988 to 1998, during which time they caused a stir by pretending to microwave a cat, while also getting to number one in the UK with their "hilarious" song The Stonk featuring Queen's Brian May and Roger Taylor. And Black Sabbath's Tommy Iommi. And Pink Floyd's David Gilmour. No, seriously. It was for Comic Relief, though, so there's a reason this collaboration happened.
Hale and Pace's crowning achievement came when they became spokespersons for the National Egg Awareness Campaign, as confirmed by Comedy Central. Obviously, the only way their popularity could go from here was down. Soon after their show hit the buffers, many comedy fans may have seen their last appearance on TV running a shoe shop in the underrated Armando Iannucci Shows, to experience 'what it was like to be ordinary' by working there for 17 years. According to Armando, Hale and Pace may soon come to the very real conclusion that 'life is mostly miserable'.
Luckily, both funny and serious roles have been afforded to the partnership, including roles in Dalziel and Pascoe, Family Affairs, Extras, and on the West End stage. They also toured Australia for a while, though their work over the last couple of years remains a bit of a mystery.
The Chuckle Brothers
It's always fantastic to see how many people you can catch out with the tall tale that Barry Chuckle - the 'little one' - is the father of Paul Chuckle, his on-screen sibling. Still, the Trade Descriptions Act isn't called into question with this pair; they are actually brothers, even if Elliott is their real last name.
The Chuckles, who had their first shot at stardom back in 1967 on Opportunity Knocks, followed others on this list by making the most of an appearance on New Faces in the 1970s; looking back at the footage confirms that the pair look just as old then as they do now, but at least their respective ages of 68 and 65 finally reflect their world-weary appearances of the last few decades.
While ChuckleVision was put on hiatus after series 21 in 2009, the Chuckles haven't stopped - even after their long-awaited 3D movie was canned due to a lack of budget. Taking to the pantomime stage yearly, the pair are still in demand on TV, too, though in blink-and-you'll-miss-them appearances; in the last few years, they've taken part in all-star versions of Come Dine With Me, Pointless, Celebrity Juice, Coach Trip and The Weakest Link; they were also a team on Comedy World Cup, and found themselves with their own slot in 2013's Comic Relief.
---
Even though we may now laugh at this quintet of double acts for all the wrong reasons, it's still worth remembering that as times change, the same castigation could be applied to the still-celebrated pairings of the 90s and 00s. Just like applauded architectural creations of 40 years ago, comedy giants are nowadays being torn down by their successors, effectively relegating once-proud towers of entertainment to a cultural basement for their now-ugly approach to funniness.
You never know - in 40 years' time, articles like this may well be targeting the likes of The Mighty Boosh or Reeves and Mortimer. Indeed, people are beginning to question how well Harry Enfield and Chums has aged, while rotten memories have already set in with Little Britain.
Then again, you can only say 'I'm a lady!' or 'Yeah I know' so many times with a smile on your face before realising how catchphrase comedy has a finite popularity - and, ironically, how it harks back to the aforementioned forefathers of comedy that now languish in the doldrums of our minds for having the temerity to do the same back in their heyday.
• Matt Gardner is a writer working on both sides of the Atlantic, though spends most of his time between Leeds and his hometown, the Democratic People's Republic of Hartlepool.
Published: 17 Oct 2013
What do you think?