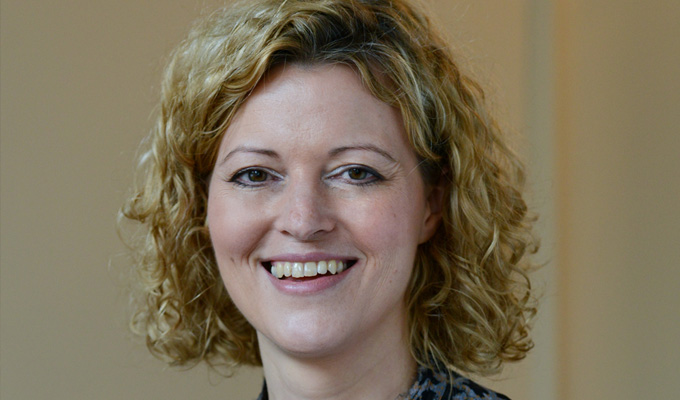 The dos and dont's of corporate comedy
I book after-dinner comedians regularly for corporate clients. There are some pitfalls but there needn't be, especially if they're discussed or explained.
Stand-ups have often viewed performing to corporate audiences as 'selling out', which I have never understood. If you have chosen to make money by telling jokes, why does it have to be from paying individual punters in a club? And if you have this vibe when taking on the booking, then everything starts out on a negative footing.
It's true that audiences at corporate events might be harder to win over because they haven't chosen to come to see the comedians put in front of them. But the performer needs to bear in mind that whether in work mode or not, in most cases everyone enjoys a good laugh and basically wants to have a good time.
The sensitivity of the situation is that people are far less comfortable being singled out or picked on when they're with colleagues or their boss, than when they are out with their mates in a comedy club. So attempted banter with a corporate audience can be difficult.
Some comedians have been surprised that they don't get many replies from the guests when they try to have a chat. It can be a tumbleweed moment and the worst consequence is that the comic takes this personally, or dismisses the audience at this point as boring or difficult.
I would recommend that stand-ups avoid trying to engage with the audience in this way until they've had more experience of the corporate circuit and understand what will be welcomed and what will effectively paralyse the guests with discomfort. Sticking to tried-and-tested material works best and allows the guests to relax and enjoy the set without fear of humiliation.
For similar reasons, using extremely bad language or particularly crude jokes is a gamble for after-dinner comedians. It isn't necessarily that the guests won't find them amusing but it's likely that they won't feel able to laugh at this kind of thing in front of their manager or members of their own team.
The temptation to use Jimmy Savile jokes seems to have been irresistible in the wake of that particular scandal. I saw quite a few corporate audiences remain entirely nonplussed by these references. They weren't shocked or outraged but it seemed clear that this was viewed as a lazy and ill-considered gag. It's not about political correctness – hopefully even corporate guests understand that being PC has no place in comedy and that the boundaries must be pushed – but I would say to comedians, choose carefully which of the more controversial topics you take on.
Another mistake sometimes made by after-dinner comedians is to use all the most common gags about the industry that they've been booked to entertain. The chances are that insurance brokers for instance, have heard certain jokes about their profession a million times before, in every possible variation.
What works well though, is when the comedian has worked in the sector themselves, before their comedy career, and can make their gags about the business with empathy. That usually goes down well – 'you were one of us once' is a great way to build a rapport.
But unless comedians have had multiple previous careers however, the potential for using this tactic is admittedly limited.
• Joanna Dugdale is a corporate agent for specialists JLA.
Published: 9 Sep 2013
What do you think?