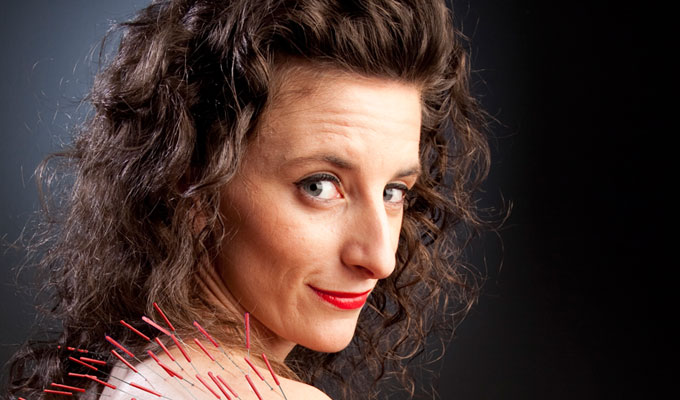 How I survived my first UK club gig
I've only been a stand-up for five years, but that's long enough to hear the horror stories of the UK club scene. Every returning Australian comic, like some less capable ANZAC, has a tale of being heckled before they've reached the mic, or of being booed off, or having to make a getaway after the show so as not to have their head punched.
So after just arriving in the mother country, I was really looking forward to my first club spot in the UK. Could I be so lucky to have a combo of all three? My head is very punchable, I've been told. Having said that, this was one of the nicer of the club clubs. Oh good, maybe it would just be a bitch slap, then.
When I turned up to the venue, it was what had been described: grooms in dresses being humiliated by their homoerotic friends (a surprising amount of dry rooting on the dance floor afterwards), women in sashes and airline hostess-grade makeup, couples failing to leave their arguments at home, and amounts of alcohol that would suggest the Prohibition was restarting tomorrow.
As the MC took the stage and asked, 'Who's celebrating?' the room erupted into competitive roars, mostly incoherent and all of it aggressive. Cheering and booing from every part of the room. In 2013, who boos? This was pisshead's panto.
First act came and went, without incident; he was commanding and articulate and funny. On top of an excellent set, he massaged them with a few confident suggestions of local areas, their faults and failures. I knew nothing. I was foreign as.
I was so foreign I didn't finish my simile.
But I realised something else…the audience seemed so constantly on the precipice of breaking into a fight, that in doing so became acutely aware of what the comic was saying. Like they would take their cue from the person on stage when it kicked off. So while it was borderline terrifying, the energy was remarkably focused.
Second break. My turn. Name called. 15 stags start what sounds like 'supportive barking', if there's such a thing. Like with most animals, confusing behaviour defuses the situation, leaving them stunned and asking their mates for the correct response, so I just barked back for ages until we all realised that we were legal to vote and stopped.
And it was…really good? In fact, they were a joy, and for the rest of the night they became more and more boisterous, and violently complimentary, resulting in a mini standing ovation for the closing act, from the canine stags.
So…have I got a lot worse to come, or could it be that your bark is worse than your bite? Only time will tell.
• Felicity Ward's solo show The Hedgehog Dilemma is on at the Soho Theatre, London, from tonight until Saturday
Published: 20 Jun 2013
Recent Opinions
What do you think?