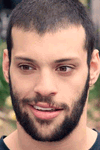 Acting crazy - it's the new blackface
I was at an open mic night, recently, watching a plethora of middle-class white people trying to be edgy with poorly thought-out jokes about race, rape, child abuse, and so on.
One girl came on stage, laid down a towel, and started to act 'crazy', by spitting food and making out with a imaginary boyfriend. These 'crazy' characters are popping up all over the circuit like buboes on a plague victim.
What bothers me most about these types of acts, some of which are performed by my friends, is that they don't seem to have to be saying anything enlightening about mental illness. They don't even seem to have to write jokes. The existence of this type of act proves that mental illness is a subject that needs to be discussed. The catch is this: because the meaningless jokes exist, people can avoid the subject and shelter in their prejudice.
I'm not trying to censor anyone. It is not my job or my place to censor. It's not the artist's job either. It is the audience's job. It is the artist's job to change what the audience wants to censor. If you are just reinforcing what an audience believes - whether these beliefs are positive or negative - you might as well quit, because your job is done.
People talk about 'the healing power of laughter'. Laughter certainly has the power to heal, but it can also serve as a defence mechanism. I know what defensive laughter sounds like because I'm in a wheelchair. It is the laugh children use when they see me. It is a terribly sad, scared sound.
Apart from little kids, the only other time I hear defensive laughter is at an accident or when I'm watching 'crazy' characters. It is an easy laugh to get because it requires no enjoyment from the audience, I can elicit this laugh just by wheeling down the street.
It's the same laugh I imagine blackface minstrels received, because the 'crazy' characters and the minstrel are based on the same concept: fear. Point and laugh at the thing that scares you, after all it is easier than trying to understand.
I've been thinking that the comics who portray 'crazy' characters should be made to black up, allowing for a physical manifestation of the message they are giving the audience. If this were the case, these comedians might get a fist physically manifested into their face. I can't say they wouldn't deserve it. Sorry to get violent at the end, but I'm a violent person.
What it boils down to is what it always boils down to. Before any comic goes on to a stage, they should think about what they are saying. I have never seen a strong 'crazy' character. They are always tragic, failing because of the way they're brain works – like the girl making out with an imaginary boyfriend.
The message of failure that acts like these send out is clear. The message may be accidental but that doesn't excuse anything: it just means that act is too lazy or stupid to reflect on their routine.
Tweet
Follow @chortle
Published: 11 Apr 2013