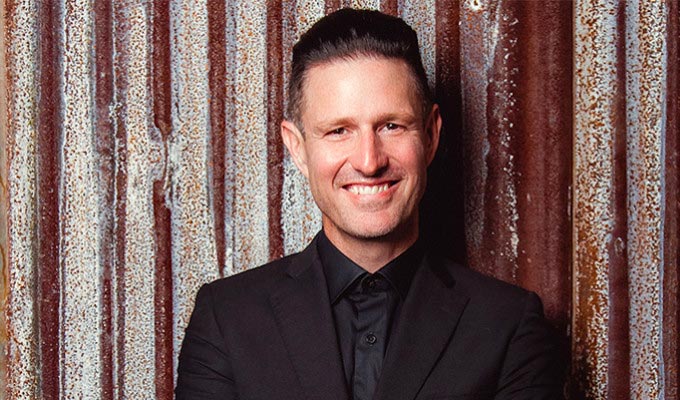 Wil Anderson
Wil Anderson: Wil-Informed
Reflecting on his 23rd successive Melbourne comedy festival show, Will Anderson's thoughts turn to his place in the world as a middle-aged white man.
'It's easy to complain that things were better in the old days,' he says. 'The easiest thing in the world.'
But he's vowing not to succumb to that talkback radio mindset, even if he is starting to realise that the dominance of his demographic is beginning to be eroded. Just one of the thoughts confronted in his therapy sessions, and which have now spilt into his good-natured stand-up.
It could be argued that mocking reactionaries for their unyieldingly dated views is the second easiest thing in the world, especially at a cosmopolitan arts festival, but Anderson happens to be pretty good at it, and not too vicious.
His compelling oratorial style means it would be easy for him to fall into the messianic sort of stand-up, making a passionate claim to have all the answers. And he sometimes has, in the past. But as he and his comedy matures, he recognises that rigidly certain opinions is only dragging society deeper into the mire, and allows shades of doubt into his thoughts. Even if that does mean he can ultimately come to no more insightful conclusion than 'children are our future' and we shouldn't screw the planet up for them.
While he'll make reference to the likes of climate changes or toxic masculinity, Anderson is fundamentally a mainstream comic and doesn't rock pre-existing opinions too violently. There's always slight feeling that he could push issues further, but weaving the hot topics into premises that are not overtly political may plant seeds among his broad audience who'd be turned off by a rant.
Other routines clearly claim no agenda. Surely everyone's experienced the exact-same frustrations of trying to set an internet password that Anderson has – but even if his reaction to the intransigent tech isn't unique, he exaggerates the recognisable into the funny.
Ever-slick, Anderson's experience shows throughout, from the easy to-and-fro with the crowd to the unlaboured structure that subtly underpins the 70 minutes, sending the audience out into the Melbourne streets full satisfied.

Read More
Published: 16 Apr 2019
After 21 festival shows on the bounce, Wil Anderson…
9/04/2018
Wil Anderson has been coming to this festival longer…
8/04/2014
This is Wil Anderson's 18th consecutive festival…
21/04/2013
The recession is certainly taking its toll on Kilkenny.…
5/06/2012
This is Wil Anderson's 17th year at the Melbourne…
13/04/2012
No topics are out of bound, states Wil Anderson's…
22/08/2009
Although one of the better-known stand-ups in Australia,…
11/12/2008
I got a sense of how this might go when queuing to…
1/01/2006
They like to practise a sort of geographical apartheid…
1/01/2006
Past Shows
Agent
We do not currently hold contact details for Wil Anderson's agent. If you are a comic or agent wanting your details to appear on Chortle, click here.