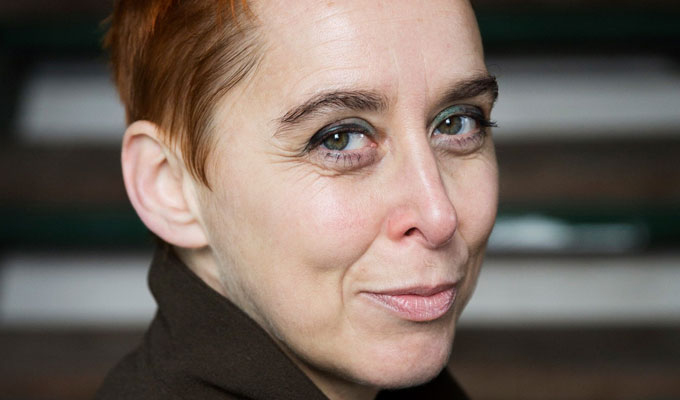 Timandra Harkness
The formula for funny
Scientists have come up with what they claim is the formula for determining a sitcom's success.
The spurious equation, involving such unscientific elements as the 'recognisability' of the man character and a factor for their delusions of grandeur.
The formula conveniently makes Only Fools And Horses the funniest sitcom of all time, followed by The Office and Father Ted; while Johnny Vaughan's Orrible came bottom.
Scientists-cum-comics Dr Helen Pilcher and Timandra Harkness were hired by repeats channel UKTV Gold to come up with the formula for success.
It is (F(RD + V) + S)/ A
Harkness said yesterday: "If you pushed us, we would have to admit to an element of subjectivity but we did go to some effort to find a formula that worked whatever you applied it to.
One hypothesis we had to abandon was a score for sexually attractive characters. It just mean everything with Felicity Kendal scored millions.
"Unfortunately, we didn't have time to test it on offbeat comedies like Black Books, but we would like to. It would also be interesting to apply it to a script for a comedy that has not been made yet."
Pilcher added: "There are long-standing golden rules for sitcom, but our findings bring them down to this single equation."
R is the recognisability of the main character, D is their delusions of grandeur, V is the verbal wit of the script, F is the pratfall factor, S is the difference in social status between the highest- and lowest-ranking characters and A is the success of any scheme
The top shows were
Only Fools and Horses
The Office
Father Ted
FawltyTowers
Blackadder
And the worst were
'Orrible
Babes In The Wood
Sam's Game
According To Bex
Eyes Down
Read More
Published: 7 Jun 2005
Past Shows
Agent
We do not currently hold contact details for Timandra Harkness's agent. If you are a comic or agent wanting your details to appear on Chortle, click here.