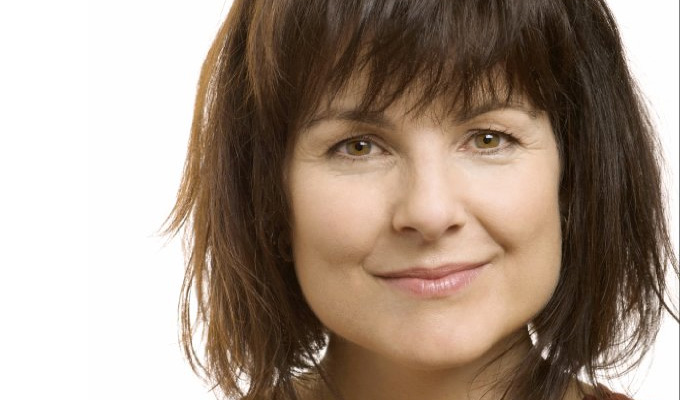 Tara Flynn
Tara Flynn: Not Now
Note: This review is from 2007
This is a beautifully warm-hearted show, vividly evoking
Tara Flynn
's childhood in rural Ireland. She's a gorgeous performer, charm personified when speaking as herself but also able to slip into and out of a range of subtle, convincing supporting characters to illustrate her memories.
But while these reminiscences are richly enjoyable, rarely is the show laugh-out-loud funny, so set your expectations accordingly.
She summons up an image of an unglamorous era, of one TV channel; poor-quality agony aunts on the radio interspersed with cheap, parochial advertising; of learning life lessons from the Misty comic book.
As expected, Catholicism rears its ugly, wimpled head as Flynn recalls her nun's communion pep talk. And if she didn't already have enough guilt, her father told her she was the devil incarnate, and that he had been forced to shoot Santa because of her irritating pleas for presents.
It all makes for a convincing portrait of Seventies smalltown Ireland and the people around her, affectionate without being rose-tinted. These recollections sit alongside routines of a more modern bent: of Most Haunted Live, of embracing her own middle youth and searching for love, and of Victoria Principal flogging needless plastic surgery to the insecure.
You could listen to the lovely Ms Flynn all night, which is a flaw as well as a strength, because it means she can go a long time without a joke, and no one really complains. The observations are often just that, with only a pinch of added comedy – basically dressed-up versions of the 'Anyone remember Spangles?' style of comedy, but nicely disguised and placed neatly in context. The structure, however, could do with a spot of tidying up, the then-and-now sides of the monologue not tying up as neatly as they could.
But the hour is so lovely in spirit, it seems churlish to complain too much. Flynn has sthe descriptive and performing power to transport you back to her youth, and she makes for an utterly delightful travelling companion and tour guide.
Reviewed by: Steve Bennett

Read More
Published: 1 Jan 2007
Comics doing theatre is a recent staple of the Edinburgh…
1/01/2006
Flynn has a low-key approach, softly spoken and conversational…
18/06/2005
This stunning duo filled the audience with confidence…
1/01/2001
Past Shows
Agent
We do not currently hold contact details for Tara Flynn's agent. If you are a comic or agent wanting your details to appear on Chortle, click here.