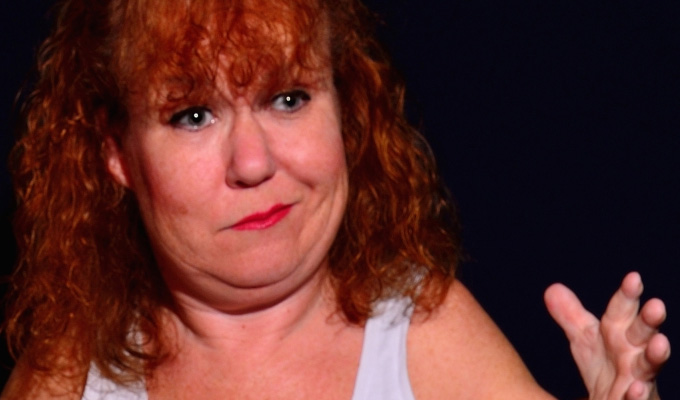 TanyaLee Davis
'Comedy's doomed because we all have to be woke'
Comedy is sinking into a 'quicksand' of woke thinking, veteran reviewer Kate Copstick has argued.
The Scotsman's chief comedy critic has made a Radio 4 show about the so-called 'culture wars', claiming comedians are under increasing pressure to censor themselves.
She said: 'I fear a deepening quicksand of prescription in which the art and craft of comedy is arguably sinking.'
Of the increasingly sensitivities from the easily offended – the sort of person she called 'a streak of woke that erects itself at the sound of a racial stereotype' – she said: 'People apparently can't get over themselves and just laugh.'
And she claims comedy has been subject to 'weaponised offence' to the detriment of the at. 'Comedy's doomed to a cotton-wool covered future covered in sugar and spice and all things nice, because we all have to be woke,' she suggests.
Several comedians backed her in the programme, Taboo, which airs tonight.
Tanyalee Davis said the problem was 'the victim mentality with the woke generation is crippling society as a whole.
'Our big message is – get over your shit. I'm just trying to have some fun here, why have we got to be so intense, so nitpicking about what comedians say these days? Just lighten the hell up.'
Desiree Burch added: 'Shutting that comedian down isn't going to change anything, it's just going to make that comedian angry at progress.'
And wondering why comedians are held to a higher standard than politicians, she suggested it was because they were easier targets: 'Everybody seems so disempowered in every other aspect of society the only people they can hold to account is comedians who are trying to make a buck.'
Comics were divided over the need for taboo. Transgender stand-up Jordan Gray said: 'Put a wall up quick, don't make me think about it, that's all taboo is…'
But Scott Capurro: 'If you take away the borders, the things you can and cannot say you are taking away some of my ammunition'
He added that causing ripples was part of his job. 'Don't go with the flow, go against it,' he told Copstick. 'That's what's funny. The more tension there is in the room, he funnier.'
Tim Renkow agreed, saying he saw his role as being 'to push the audience a step further than they want to go'.
Kate Smurthwaite was invited to give an alternative view, and while she said ''I don't think offence is the right thing to decide what can and can't go on stage' – she pointed to research that 'jokes influence people's opinion more than facts, adding: 'So yes, we should think about what our jokes actually do.'
• Taboo is on Radio 4 at 7.15pm tonight, then on BBC Sounds.
Read More
Published: 11 Jul 2021
Stand-up Tanyalee Davis has been allowed home following…
10/07/2008
Which comedian(s) inspired you to become a stand-up?…
22/08/2007
August 5: William Burdett-Coutts August 6: Lucy Porter…
30/08/2005
Past Shows
Agent
We do not currently hold contact details for TanyaLee Davis's agent. If you are a comic or agent wanting your details to appear on Chortle, click here.