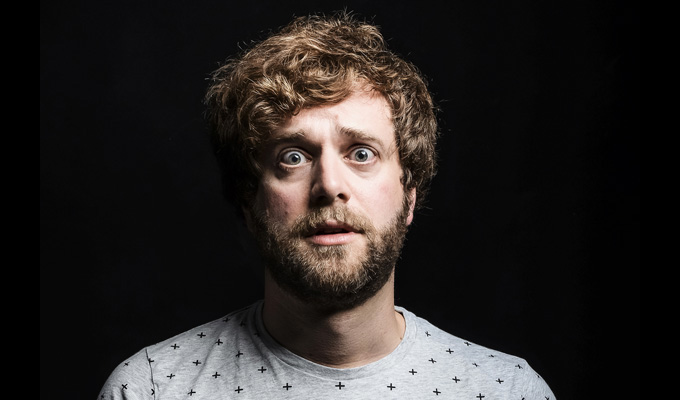 Spencer Brown
Spencer Brown
This is Spencer Brown's first Fringe in eight years, so you might think he was building up to something considerable in all that time. But in fact, this hour sticks to closely over-familiar concerns of a thirtysomething new father, plus dick jokes a-plenty. There are occasional flashes of something more inventive, but not enough to make this essential viewing.
Effusive and charming, Brown has a deliberate delivery with a giggle in the tail. He's energetic, despite the sweltering heat of this typical Fringe sweatbox, and even if the style is slightly false, it proves pretty effective in selling his stories.
Most concern his marriage and bringing up an three-year-old daughter – even though his own mental age hasn't advanced all that much beyond that point, with a smutty schoolboy's obsession with nether regions.
Sometimes this pays off with a neat line, but it's an unchanging tone. And there's a strange section where he talks about the 'good paedophiles' who have urges but don't act on them which really is too sensitive a topic for his glib approach.
Perhaps proving the maxim that 'There is no more sombre enemy of good art than the pram in the hall', a lot of Brown's thinking isn't out of the ordinary. He's noticed that kids today are obsessed with the internet, that women take great strides over their appearance and men don't. He's even got a bit about the 'baby on board' stickers that has been a hack topic ever since they emerged in the 90s ('Ooh, glad that was there as I was about to crash into you,' always being the payoff). Perhaps he hopes the audience had forgotten…
Yet he's got ideas to enjoy, too – conclusively dismissing the idea that you can't be 'unphotogenic', describing how Wikipedia has ruined his bank of conversation starters, or describing his innocent idea of what a vagina might look like, growing up in an era when porn wasn't everywhere. And his litany of excuses for not ringing his 90-year-old grandmother makes for rather a tender song.
Developing these could give Brown a strong show; but this isn't it. Maybe he should have taken nine years.
Read More
Published: 25 Aug 2014
In contrast to the normal vogue for 'being yourself'…
21/10/2007
Spencer Brown is the epitome of the annoyingly zany…
1/01/2004
Rarely does a comic expend so much effort, energy…
1/01/2002
In the Wonderful World of Disney, the best bits from…
1/01/2001
Past Shows
Agent
We do not currently hold contact details for Spencer Brown's agent. If you are a comic or agent wanting your details to appear on Chortle, click here.