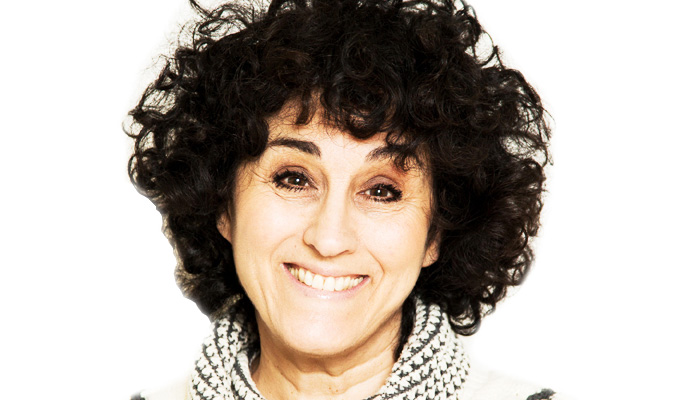 Sandra Hale
Sandra Hale - Self Helpless!
Sandra Hale has created a monster: a twee grotesque that has elements of Birds Of A Feather's Dorien, Baby Jane and Pollyanna all rolled into one MILFy persona.
She has nailed a style of cringe comedy, but Lord is that a hard position for an audience to hold for 45 minutes. In another age, she would have put this cartoon character version of herself into a Restoration comedy, her dulcet elocution exaggerating the sexually predatory terror she delivers.
As a character sketch drawn out for an Edinburgh show, Self-Helpless is too long. But all credit to Hale for committing to it and raising the awkward questions about what women are supposed to do with their sexuality when a relationship of decades crumbles but you don't feel you're ready for the knacker's yard.
There were clichés in there, the arch intense flirting, the inappropriate remarks to the men in the audience – but her performance and subject matter raise the question of why an older, sexually-forward female often becomes a subject for ridicule, as though a woman's feelings are supposed to be zapped and our functional parts concreted over once we're of an age to never again be beach body ready.
Hale's performance acknowledged the neediness of comedians and performers, she Derren Browned us into affirmative applause and approval within about two minutes of hitting the stage. Her overt, insistent manipulation of the audience, teaching us the trick of being charming was hilarious and chilling at the same time, and there was a comical disconnect between her showing us how to be sweet and endearing and what a sham the simpering and posturing of a child-woman is.
There were flashes of bitter awareness of how temporary your currency is as a good-looking woman who can attract attention as long as you are unchallenging and sexually compliant and I would have appreciated more of this grit to contrast with the insane, saccharine persona she presented. There was a smart show in there being smothered by the pantomimed sexiness.
A combination of ballsiness and pathos ran through her story and you warmed to her character and winced along in almost equal measure, rather like seeing your mother's drunk best friend dancing a bit too enthusiastically at a birthday party.
The rest of the audience were more generous than me and seemed quite game to join in and laugh along with, or at, the performance. I found the whole thing discomfiting (too close to home?) and I think you'd have to be a proper fan of socially awkward comedy to get the most out of this.
Hale's persona is overwhelming in this full-length setting, but I could see her featuring in a sketch show in shorter bursts. Much as I felt I didn't like it at the time, it has left me with a lot to chew on.
Read More
Published: 12 Aug 2017
If someone told you Sandra Hale had been a bit-part…
29/05/2017
Over its four previous years, the Silver Stand-Up competition…
19/02/2016
Past Shows
Edinburgh Fringe 2017
Agent
We do not currently hold contact details for Sandra Hale's agent. If you are a comic or agent wanting your details to appear on Chortle, click here.