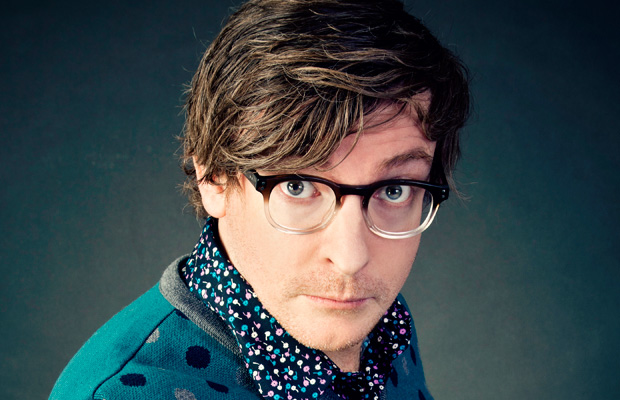 Rhys Darby
The Kemps: All True
Any rock mockumentary must exist in the long shadow of This Is Spinal Tap. And, for the past couple of years, the toe-curling reality of Bros: After The Screaming Stops.
Film-maker and on-screen interviewer Rhys Thomas said the seeds for The Kemps: All True were planted before Matt and Luke Goss's car-crash documentary hit screens, but it's a big coincidence that this also revolves around a pair of big-in-the-1980s pop brothers.
But while the cringe-inducing joy of After The Screaming Stops was the monumental lack of self-awareness from the Goss siblings, Gary and Martin Kemp are only pretending to be unselfaware. Which of course takes a high level of self-awareness. How very meta.
Calculated quips about their image, perfect place in a grey area between cool and the has-been, are never going to have the edge over genuine hubris. But the fact that the Kemps are bone fide actors, not to mention game for a good-natured ribbing, is a major factor in the success of this one-off. The other is Thomas's nose for a good gag, both broad brush and more subtle flourishes.
Big set pieces include an exaggerated mockery of Sia, entirely gratuitous given her big moment was six years ago; Martin's attempt to recapture the glory days of The Krays film with his movie franchise The Hardest British Bastards of the Galaxy; and Simon Day in his gobby Cockney geezer comfort zone as the owner of the Kemps' childhood home.
But there are little jokes everywhere, in the script and the visuals, from 1959 London being portrayed as something from the dawn of moving pictures; Martin boasting of the purest pee in pop, thanks to his surfeit of kidneys; or Gary's wonderfully off-kilter portraits of fellow pop stars.
The likes of Christopher Eccleston, Daniel Mays and especially Matin's real-life wife Shirlie - ex of Pepsi and Shirlie and Wham! - proved excellent sports, too.
As is the way of such things, the need to tell a story to sustain the hour eventually nudged out some of the better gags, with the brothers' comeback plans faltering over a poorly-received charity project and them being compelled to take an unsavoury corporate gig after a cryptocurrency investment went wrong.
But the show packed in so many offbeat scenes that will lodge in the brain, that The Kemps: All True is surely the stuff of cult longevity. It's comedy Gold.
Read More
Published: 6 Jul 2020
Mr Adventure is the closest Rhys Darby has come to…
12/07/2014
If only Rhys Darby's school career adviser could…
23/08/2012
Seems like the Just For Laughs Festival is closing…
28/07/2011
Fame buys you latitude. Had any Fringe unknown opened…
11/08/2009
Most Australians, if very few Brits, will already know…
1/01/2007
This energetic Kiwi is a compelling performer; an accomplished…
1/06/2006
Kiwi Rhys Darby has worked the stand-up circuit well…
1/01/2006
Don't be alarmed, but New Zealander Rhys Darby is…
1/01/2004
This bouncy, Rod Hull-haired Kiwi has more than a…
1/01/2003
This young New Zealander is a powerhouse of energy…
1/01/2002
There's really only one reason to see this collection…
1/01/2001
Past Shows
Agent
We do not currently hold contact details for Rhys Darby's agent. If you are a comic or agent wanting your details to appear on Chortle, click here.