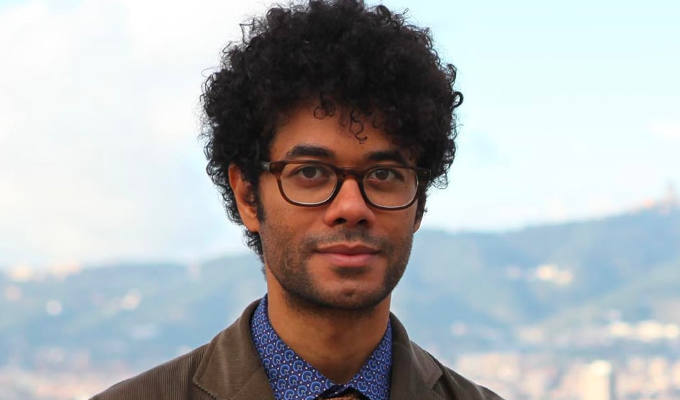 Richard Ayoade
The Cambridge-educated son of a Nigerian father and Swedish mother,
Richard Ayoade
first came to prominence starring in and co-writing the 2000 Edinburgh Fringe show Garth Merenghi's Fright Knight with
Matthew Holness
, winning the Perrier Award for its sequel, Garth Merenghi's Netherhead, the following year. The show transferred to Channel Four in 2004 as Garth Merenghi's Darkplace, before spawning the spin-off 80s chat show spoof, Man to Man with Dean Learner, fronted by Ayoade's 'smut-peddler' character.
Appearances in The Mighty Boosh and Nathan Barley were followed by his highest profile role to date in Graham Linehan's sitcom The IT Crowd, playing socially inept tech support worker Moss, a role he reprised for an unaired US adaptation in 2009.
Establishing a parallel career as a music video director for the likes of The Arctic Monkeys, Kasabian and The Yeah, Yeah, Yeahs, he directed his first film, the coming-of-age comedy-drama Submarine in 2010, and his second, The Double, a nightmarish, dystopian comedy-drama, loosely based on Fyodor Dostoevsky's novella, in 2014.
Read More