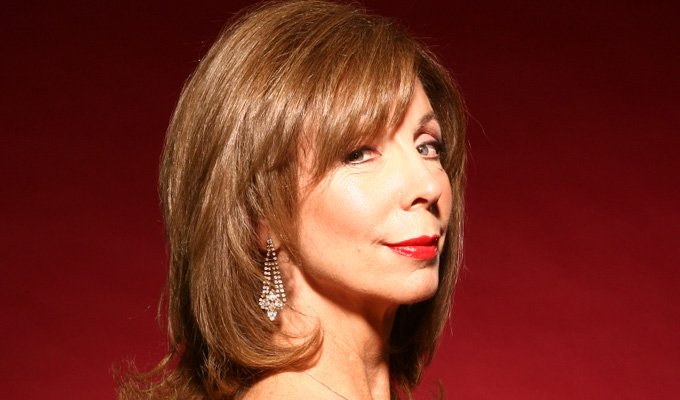 Rita Rudner
Date of birth: 17-09-1954

Rita Rudner
Note: This review is from 2011
It's almost impossible to write about Rita Rudner's first London shows in more than 15 years without sounding as if she's being damned with faint praise. She is, for 90 minutes or thereabouts, mildly amusing, with well-buffed jokes that are cute rather than uproarious. But although on the bland side, she delivers with a consistency, charm and admirable professionalism that will surely warm the cockles, even if they leave ribs unaching.
Her routine is based on the sort observations everyone will al know. Not even clichés, but truths already held to be self-evident. In her eyes, women all like shopping, decorative cushions and shoes, while hobbies include talking about relationships and failing to read a map.
It's all gross generalisations, of course, and a couple of times she even says: 'You know what's coming next'. But there's a reason such things resonate, and if there's one thing that always proves popular in comedy it's reinforcing assumed common knowledge. Not that it has done much good for Rudner's ticket sales yet; opening night in London's intimate Leicester Square Theatre was only half-full.
Her banter about the genders is the sort of gentle ribbing that partners might readily exchange every day, but with the benefit of ten years in Vegas to make each dry line as smooth and slick as they can possibly. Rudner's no longer the ditzy Yank she was on her last British visit, but the archly professional mainstream entertainer.
Her set is the comic equivalent of a glossy fashion magazine, beautifully put together with such so much care and attention, all designed to distract you from the fact the contents are ultimately utterly inconsequential. And that emphasis on presentation extends to her now trademark glamorous stagewear, in tonight's case a red evening gown, that says, albeit understatedly, 'class'.
There is nothing that might ruffle feathers as she discusses such everyday concerns as supermarkets' self-scanning machines, DVD anti-piracy messages or restaurants so expensive they daredn't put the prices on the menu. When, in a Q&A session at the end, Rudner is asked about the Royal Wedding, she can only ponder how the Middleton sisters can both be so perfectly beautiful. But then that elegant fairytale world fits so snugly with her apparent ideals, you would expect nothing less.
That the show works at all is down to her vast reserves of modest charisma and the pithiness of the writing. Jokes, or rather witticisms, flow freely, and often convey such delightful imagery… such as swallowing wasabi so hot that she could 'see her own nostrils'. Though it's often the more straightforward, and often none-too-imaginative lines such as 'the waxwork of Joan Rivers looks more realistic than the real thing' that earn her the applause breaks.
The closing questions session allows that charm, not to mention her quick-wittedness, come to the fore in a more relaxed construct that the stand-up monologue; and the more you see of Rudner the person, rather than the deliverer of wry, polished commentary, the more there is to like. Because she, as a presence, is an utter delight.
Read More
Published: 1 Jul 2011
Agent
We do not currently hold contact details for Rita Rudner's agent. If you are a comic or agent wanting your details to appear on Chortle, click here.