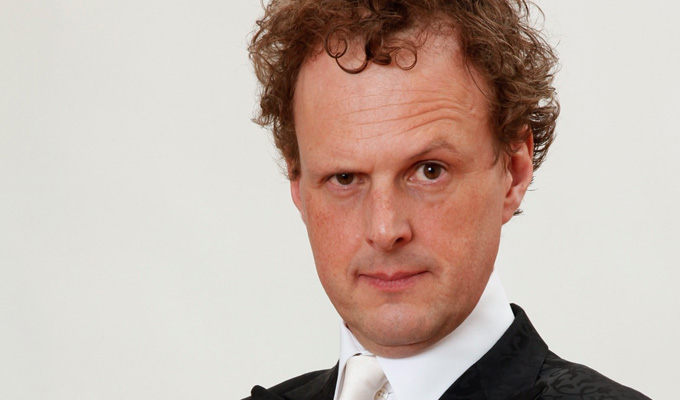 Rainer Hersch
After studying economics at university,
Rainer Hersch
embarked on a career in arts management, while moonlighting as a stand-up on the London circuit. In 1992, he left his job as touring manager of the London Festival Orchestra to become a full-time comic.
His first one-man show was The Massed Bands Of The Grenadier Guards And RAF Flypast - Plus Support, with which he toured the Canada in 1994. A year later, Hersch decided to incorporate his passion for classical music into his stand-up for the first time, producing the show All Classical Music Explained, which he took on a 55-date tour. The format was also made in to a number of radio series for the BBC and Classic FM. Hersch has subsequently ensured classical music has formed the basis for all his shows, and he sometimes performs with a full orchestra.
He has also made two Radio 4 documentary series about comedy and classical music, All The Right Notes, Not Necessarily In The Right Order. Series 1 included a profile of the Danish born entertainer, Victor Borge, which provided the inspiration for a play, Rainer Hersch's Victor Borge, which was first performed at the 2004 Edinburgh Fringe under the title Borge Again.
Hersch's TV appearances include The World Stands Up, How Do They Do That? on ITV 1 and a five-week stint as team captain on BBC One's daily show The Entertainment Game in 1998
Read More