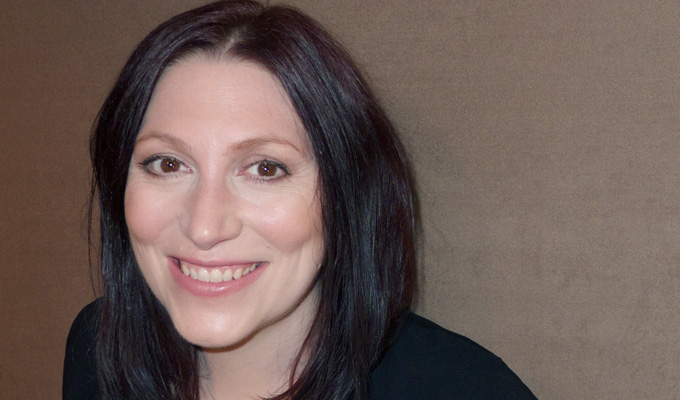 Natalie Haynes
Natalie Haynes: Watching The Detectives
Note: This review is from 2006
Do you find the world too confusing? So does Natalie. Do you
know who could help? Columbo, Dr. Sloan, Jessica Fletcher, Quincy,
Perry Mason, Monk. They can solve anything.
On paper, there's a lot to like about Natalie Haynes. She's
original in her choice of topics, she has the strong attitude
of an intolerant, intellectual snob and she's breathlessly passionate
about what excites or riles her.
Yet for all that should work, an hour in her presence doesn't
capitalise on much that promise, leaving disappointment that
all those pieces don't all fall into place.
For this year's show, she's tried to combine two of her obsessions.
First, the American detectives who students, comedians and the
jobless will know fill out the daytime TV schedules: Columbo,
Monk, Father Dowling Investigates, Quincy and, her favourite,
Diagnosis Murder. Second, is the normally suppressed rage at
life's annoyances, which Haynes distils as: 'Why is everyone
else so stupid and annoying?'
'Don't judge me,' she frequently implores as a defensive verbal
tic, rather than a catchphrase. The irony that she's so quick
to judge others seems missed ­ but it a world where the ultimate
ambition of 63 per cent of British women is to be glamour models,
perhaps she's got a right to be disillusioned with the state
of humanity.
The contrived conceit of this show, and the fatal fault lines
of this awkward cut-and-shunt job should be evident from just
reading it, is: why don't we employ these TV tecs to rule the
world and solve all our problems. Dick Van Dyke for world dictator!
It is as ridiculous as it sounds, and makes for a stylistically
awkward juxtaposition of the frivolous and the serious.
Those jarring moments come to their peak when she shoehorns
a deliberately unpleasant and hard-hitting point about abortion
in between routines about Jack Klugman's perpetual shouting as
pathologist Quincy and the incredible body count that surrounds
Murder She Wrote's Jessica Fletcher (a similar point that was
once a running gag about the short life expectancy of friends
and family in Hart To Hart).
Her knowledge of the programmes is encyclopaedic, which means
a lot of exposition for those of us who aren't such die-hard
fans. Yet you still can't help but think Haynes's gags work best
for those who don't need a blow-by-blow synopsis of, say, the
Columbo episode guest starring Johnny Cash to get the gag ­
which is, admittedly, a very small constituency.
She can get all this information over because her most obvious
trait is that she talks incredibly fast. In a shorter set alongside
other comics, that can spell a refreshing blast of enthusiastic
energy, but in an hour's show it does demand concentration. 'Listen
faster,' is this ex-teacher's response to anyone struggling to
keep up.
But also it means she doesn't need a conciseness of writing.
She's previously estimated she gets through 6,000 words in an
hour's show, which does allow quite a lot of space for flannel.
While it can be quite interested to be brought up to speed with
her topics, the comedy pay-offs generally aren't a strong enough
dividend for paying attention. There are a few good lines in
this show, but by God you have to work for them.
Steve Bennett
Read More
Published: 1 Jan 2006
Natalie Haynes paints herself as one of the darker…
1/01/2004
Natalie Haynes's show just can't live up to its billing.…
1/01/2002
Lively Haynes babbles her way through her ridiculous…
19/03/2001
Past Shows
Agent
We do not currently hold contact details for Natalie Haynes's agent. If you are a comic or agent wanting your details to appear on Chortle, click here.