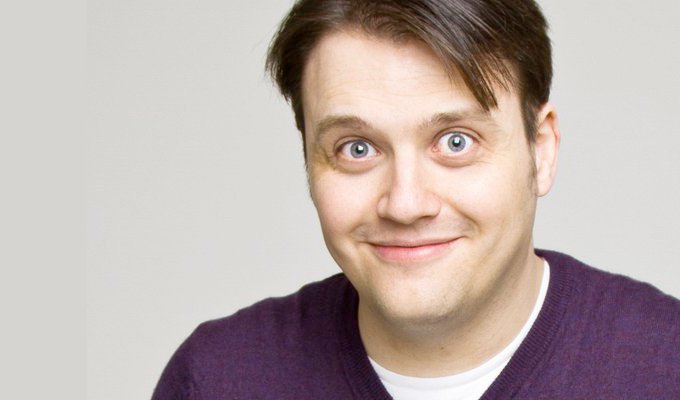 Nathaniel Metcalfe
Began stand-up in 2007, and was a finalist in the Hackney Empire New Act competiton in 2010
Read More
Nathaniel Metcalfe: Chameleon, Comedian, Corinthian and Caricature
The Edinburgh Fringe holds bad memories for Nathanial Metcalfe. Four years ago he was dumped by his girlfriend on the last day of the festival, after spending nearly four weeks telling strangers how much he loved her. During his show, that is, he's not a weirdo.
Chameleon, Comedian, Corinthian and Caricature is about how he could bring himself to write another show after that heartbreak. Well very loosely. That's the jumping-off point for a number of substantial routines, bound together with some hefty structural scaffolding, based around the notions of what it means to be a performer.
Anecdotes include that time David Bowie, whose lyrics give this show its title, quit his Ziggy Stardust character on stage, while Metcalfe has unearthed a wonderful car-crash interview with a grumpy and intense Jeremy Irons that provides a great running gag.
Best of all, the comic imagines how Bob Dylan might sing the lyrics to the theme tunes of some British sitcom classics. It's not so much the premise that makes this section, but the way he sells it with a sad desperation redolent of Tony Hancock's hard-fought efforts to drill some entertainment into a reluctant audience.
The other comic Metcalfe calls to mind is Richard Herring, for doggedly sticking to an idea and forcing it into the memory. Reference points become tropes become cornerstones of the show, through his frequent return to the same ideas
However, the hour is rather too heavily dependent on such presentational devices as repetition and callback – another is using the Oblique Strategies cards Brian Eno designed to bypass creative blocks – which means the format is always noticeable, never concealed.
In some ways, that means the presentation overwhelms the content, with the monologue never truly soaring as any idea is grounded by the need to dovetail it with another segment. There's no illusion of conversational spontaneity here.
Yet Metcalfe's ideas are strong and the oddities he's found - especially that Jeremy Irons interview – memorable, suggesting this is a welcome return to the Fringe, if still a slightly tentative one.
Read More
Published: 5 Aug 2018
Back to being quieter at the third night of Comedy…
8/02/2013
There was a fair amount of noise and movement for the…
31/01/2010
Past Shows
Agent
We do not currently hold contact details for Nathaniel Metcalfe's agent. If you are a comic or agent wanting your details to appear on Chortle, click here.